U.S Treasury Announces Leased EVs Qualify For Clean Vehicle Tax Credits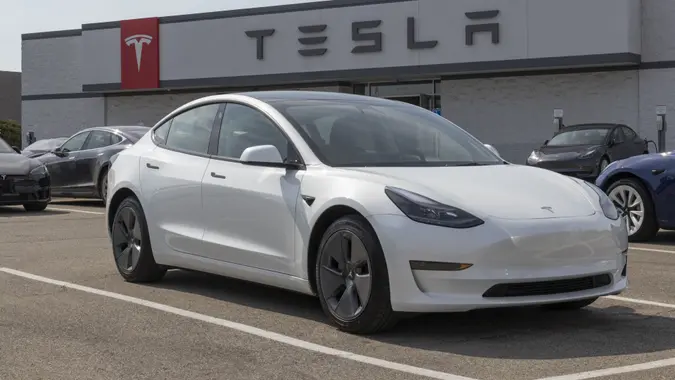 jetcityimage / Getty Images
The U.S. Treasury Department announced on Dec. 29 that electric vehicles leased by consumers can qualify for upwards of $7,500 in commercial clean vehicle credits starting Jan. 1, 2023.
Take a Look Back: 2022 Year in Review
Find: States Whose Economies Are Failing vs. States Whose Economies Are Thriving
The announcement opens doors for international automakers, who earlier this month urged the Biden administration to implement a commercial electric vehicle tax credit to widen consumer EV access after the $430 billion U.S. Inflation Reduction Act (IRA) passed, ending $7,500 consumer tax credits for electric vehicles made outside North America.
Sen. Joe Manchin, a Democrat who chairs the energy panel, was not pleased with the development, and pressured Treasury to halt implementation of both commercial and new consumer EV tax credits, saying Treasury had rewarded "companies looking for loopholes," Reuters reported. Manchin said he would seek legislation to stop "this dangerous interpretation from Treasury."
It seems what matters here is production and who, internationally, gets a piece of what. Where materials will be sourced for new EV batteries is not yet detailed, with the U.S. Treasury stating earlier this month that it would delay guidance on sourcing requirements until March.
Take Our Poll: Do You Think People Should Invest In Crypto?
More: 5 Electric Cars To Buy for Less Than $35,000
What is currently known is that at least 40% of the critical minerals and components must be sourced from North America, with the percentage increasing 10% every year after, per the IRA. Furthermore, at least 50% of each eligible EV battery must be made in North America, with that percentage also going up 10% every year thereafter.
More From GOBankingRates