TurboTax Says Customers Will Get Their Missing Stimulus Money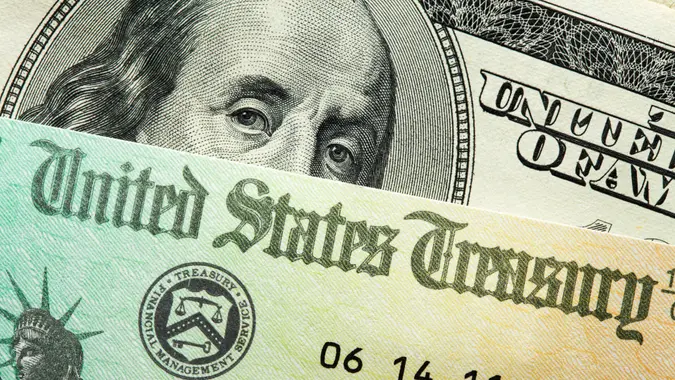 DNY59 / Getty Images/iStockphoto
It seemed to be a game of pass the buck between the IRS and two well-known tax preparation and tax software services, H&R Block and TurboTax. Except it was the American taxpayers who were coming out on the losing side. 
See: Didn't Get Your Stimulus Check? Might Want to Blame TurboTax or H&R Block
Find: Get These 12 Tax Moves Done to Increase Your Tax Refund
Earlier this week, the IRS issued a statement that taxpayers who saw the message "Payment Status #2 – Not Available" through the IRS website's Get My Payment tool may not, in fact, get their payments at all. Instead, they would have the option to claim the Recovery Rebate Credit on their 2020 tax returns. As a fully refundable tax credit, the $600-per-person Economic Impact Payment would either reduce their tax liability or increase the amount of their refund. 
The snafu occurred when the IRS deposited the money into the wrong accounts of taxpayers who had used TurboTax or H&R Block tax prep services in the past. The money went into "pass-through" accounts designed for the tax preparers to funnel payments to customers — either after taking out tax prep fees or to deliver a faster refund to their customers. 
H&R Block immediately tweeted to customers that it was depositing the funds into customers' accounts. TurboTax issued a statement noting it was "partnering with the IRS to help taxpayers receive their payments as quickly as possible." 
See: The Major Tax Changes for 2021 You Need to Know About
Find: Third Stimulus Check Likely Coming Under Biden — How Much Could You Get?
Late Friday evening, TurboTax sent an emailed statement to GOBankingRates with some good news for TurboTax customers awaiting their stimulus payment. 
A spokesperson for TurboTax wrote: 
"Stimulus payments for millions of TurboTax customers affected by the IRS error will be deposited starting January 8th. We have been working tirelessly with the Treasury and IRS to get stimulus payments to our customers. We know how important these funds are for so many Americans and we regret that an IRS error caused a delay."
A doxo poll revealed that most Americans plan to use their stimulus payments immediately, to pay household bills.
More From GOBankingRates: