3 Things You Must Do When Your Savings Reach $50,000
Three Investing Strategies The Wealthy Use That You Should Consider Right Now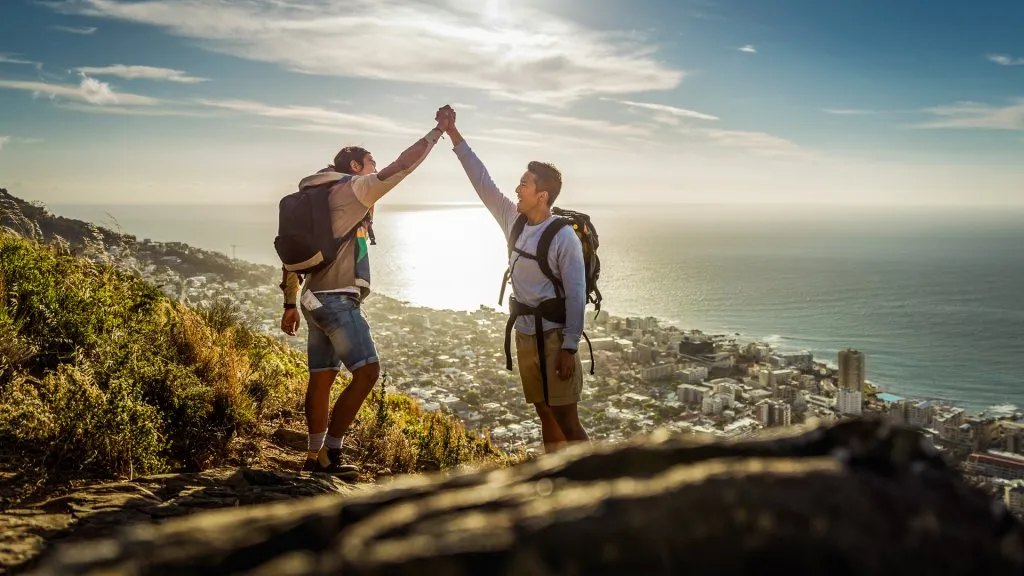 Well done! You've worked hard and pinched pennies to finally get to the point where your savings account is looking solid. Now it's time for the emphasis to shift from saving to making your money work more actively.
These three moves just might be what you need to keep your money growing. Best of all? It only takes a few minutes to check them out and see which ones are best for you.
Find the Right Expert for Your Unique Situation
You wouldn't be reading this if you didn't know how to save.
But there comes a time when it makes sense to get an expert opinion to make sure you're not leaving money on the table.
Working with an experienced professional who can advise you on what to do to better diversify your portfolio is always a good idea. But who has time to sift through thousands of advisor profiles?
WiserAdvisor does all that work for you. It matches you to the best financial advisor for your specific situation so you get an expert in the areas you need.
There's not much to lose with no cost to use their service and no obligation to hire the advisor. WiserAdvisor screens advisors to make sure you're only getting matched with the best experts.
Get matched with the best expert for free.
Protect Your Portfolio With Precious Metals
Pandemic, supply chain, bear market. We've seen in recent years that market-changing events are not in short supply.
Is your money safe from any of these?
The answer may be "no" If you haven't hedged your bets against the stock market and world economy.
Precious metals often outperform other investments in a volatile market, and their value tends to rise with inflation, making them an effective hedge during uncertain economic times.
Goldco is a great place to begin if you're interested in investing in precious metals. Opening a gold or silver IRA is easy and funds can be rolled over from existing retirement accounts. Or you can buy gold and silver directly from Goldco's extensive collection.
Worried you may need to sell your precious metals in the future? Goldco offers a buy back program and will purchase your assets back from you at the highest price.
Diversify and safeguard your investments by adding gold and silver today.
Earn Like A Landlord Without Working Like One
For many, the draw to earn passive income from real estate investments is strong. But for most, buying an entire property is out of reach, not to mention the added maintenance and operational responsibilities that come with the purchase.
That's where CrowdStreet comes in. Their online platform gives accredited investors a chance to invest in large-scale real estate projects with other investors, without having to foot the entire bill.
Real estate projects on their Marketplace are sourced from some of the nation's top real estate sponsors, from nearly every U.S. market and across a range of asset classes.*
Creating an account is free. Get started now and begin building your real estate portfolio today.
Bottom Line:
It's just as important to make your money work for you as it is to save. Some key strategies include hedging your savings against inflation with an investment like gold or silver and building passive income through real estate investments. The right financial advisor can give you the best advice for your unique situation.
*As reported by Dr. Adam Gower in Best Real Estate Syndication Platforms | Gower Crowd – UNLEASHED, published 2022, based on dollars raised by individual investors. GOBankingRates is a third party advertiser for CrowdStreet. This article was written by an employee of CrowdStreet and has been prepared solely for informational purposes. The views and statements expressed by GOBankingRates are made solely by the third party and are based upon the opinions of GOBankingRates. All information is from sources believed to be reliable. Nothing herein should be construed as an offer, recommendation, or solicitation to buy or sell any security or investment product issued by CrowdStreet or otherwise. This article is not intended to be relied upon as advice to investors or potential investors and does not take into account the investment objectives, financial situation or needs of any investor. All investing involves risk, including the possible loss of money you invest, and past performance does not guarantee future performance or success. All investors should consider such factors in consultation with a professional advisor of their choosing when deciding if an investment is appropriate. GOBankingRates is a third party advertiser for CrowdStreet and GOBankingRates is compensated, either directly or indirectly, by CrowdStreet.
GOBankingRates maintains editorial independence. While we may receive compensation from actions taken after clicking on links within our content, no content has been supplied by any advertiser prior to publication.