West North Central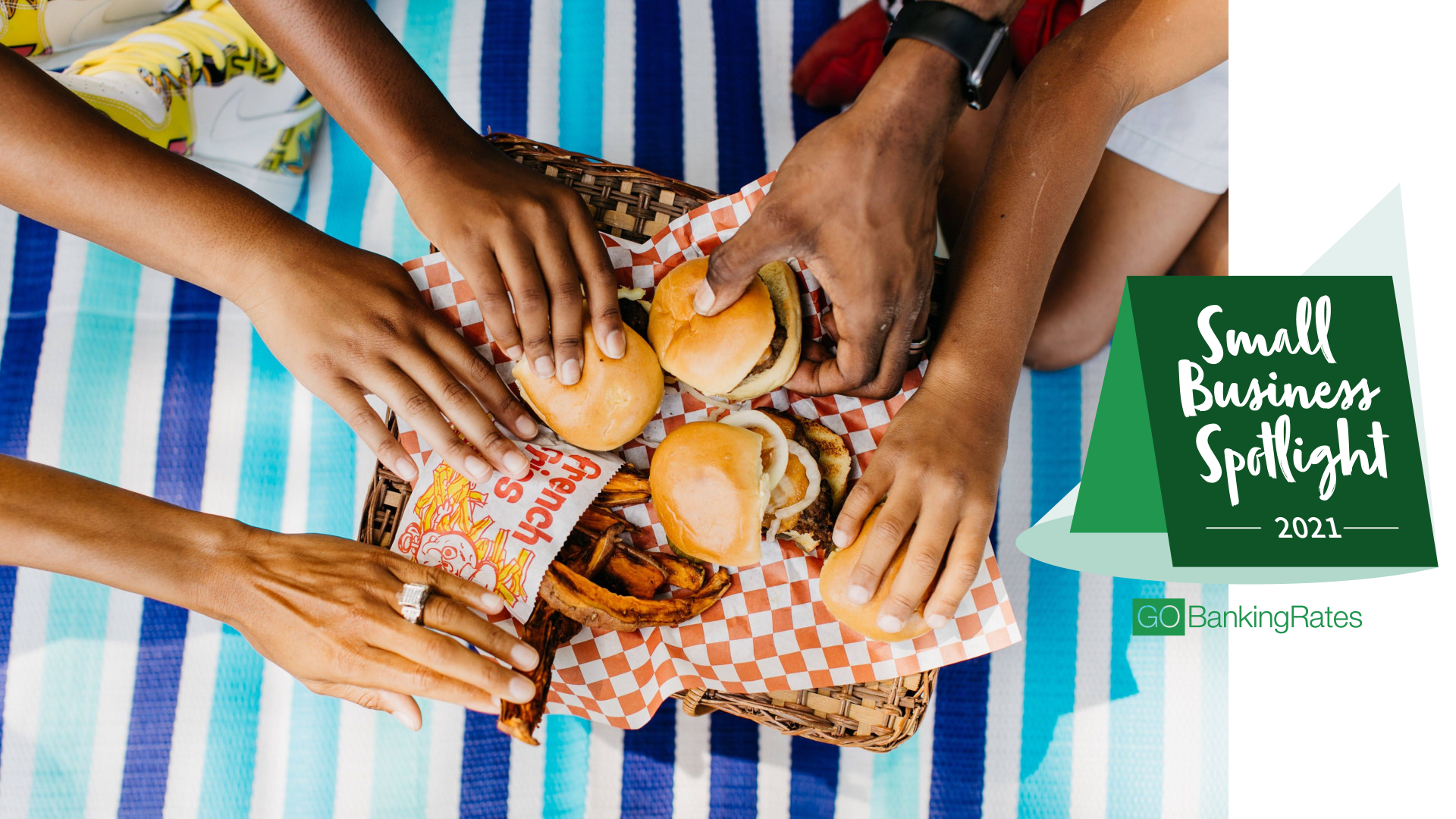 To return to the Small Business Spotlight page click here.
The West North Central region includes small businesses in Iowa, Kansas, Minnesota, Missouri, Nebraska, North Dakota and South Dakota. In this region, Minnesota had the most small businesses nominated.
You can check out the complete list of businesses nominated for GOBankingRates' Small Business Spotlight in this region below — and read more about the region's featured nominees in the links below.
Featured Nominees
Regional Nominees
Iowa
Advance Auto Parts (Fort Dodge, automotive parts): "A one stop shop for automotive parts for the Do It Yourself, enthusiasts."
All American Diner (Muscatine, restaurant): "[T]his restaurant goes above and beyond, it's not just a restaurant, feels like home being able to go in every day and every single worker is so nice and so is the owner."
Almost Free (Des Moines, novelty sales): "The owner is GREAT. He would give you the shirt off of his own back if you needed it. David Way IS the kind of person that makes Iowa proud."
Bayside Bistro (Davenport, mom & pop black-owned restaurant):
More on Bayside Bistro:

"Latisha greets everyone with a smile and genuine care. All food is made from scratch and served with a smile. She makes eating out a fun and taste worthy surprise with her optimistic outlook and creative menu."
Geniue Landscape & Design (Holy Cross, landscape): "Very awesome guy to work for & with new to the business & trying to build his clientele does awesome jobs."
Hiland Bakery (Des Moines, bakery): "They recently sold to a young lady who bought the donuts recipes. They added a coffee shop and there are lines around the block always!!!! I would put these donuts up as the best in the country!!!!"
One Touch Professional Cleaning Services (Davenport, janitorial): "It's good to bring jobs in the community and it also keeps our embodiment clean both for residential and commercial property."
Paradise Sun (Decorah, tanning salon): "They have the best of both worlds tanning and boutique. Great selection. Always willing to make your experience the best."
Kansas
Black Widow Garage (Bazine, custom automaker and designer): "The small business is owned by husband and wife. They struggle with their business to benefit the community."
Daylight Donuts (El Dorado, donut shop): "Great customers care: they get to know their customers. Large menu selection, that offers more than donuts."
Fredonia Meat Market & More (Fredonia, meat market and grocery store): "They have brought high quality meat for low prices during a pandemic."
Harbinger Concrete (Wichita, concrete work): "My son and his friends started this business 2 years ago and have proved themselves by the quality work they do. Employees are a part of the team and continued training is ongoing."
Naturally Wired (Overland Park, home automation):
Naturally Wired:

"In a competitive environment such as the entertainment industry is, the owner has tried to diversify by offering other services and products, all for the home. They're very competitive in their pricing as well. They don't do much advertising but they seem to get business by referrals and word of mouth. Some of their products are speakers for the audiophile, home theater (complete)! Smart home technology is well within their forte."
Prize Package (Topeka, variety fast food): "If you're looking for homemade style burgers, fries, fish dinners, even funnel cakes this is your one-stop eatery, OMG!!!"
Strip's Chicken (Olathe, fast food): "Everything is fresh, never frozen & cooked to order. Prices are reasonable."
Minnesota
Ballast Advisors (Woodbury, financial services): "Great personal service and financial planning. I feel safe doing business with them and trust them with our financial needs."
Bare Honey (Minneapolis, solar honey producer): "Beekeepers and honey producers that are partnering with solar field owners to promote habitat for bees."
Bell Bank (Detroit Lakes, bank): "I have been to 8 Bell Banks. Customer service extraordinary in all … Best bank in my 73 years of banking."
Capitol City Station (St. Paul, gas/convenience store):
More on Capitol City Station:

"Super friendly owner and employees. Offers outdoor BBQ to customers during summer. Owners brother and nephews plus their friends help set up and serve customers. Fun time!"
Cedar Food and Grill (Minneapolis, convenience store): "During 2020 … having to be the only working convenience store in business for miles on end in Minneapolis … everyone and anyone came to understand just how important a simple corner store's necessity could become."
Dean's Bulk Service (Barnesville, oil/gas/convenience store): "… try to make sure everyone is happy. Over 60 years in service."
Fisher Machining (Hastings, CNC machine production company): "From the dreams of two people that against all odds have not only survived but are beginning to thrive and make their dream and the dreams of living a better life for their employees come true."
Flameburger (Columbia Heights, restaurant): "Fantastic people and food."
Holdingford Gas & Grocery (Holdingford, gas and grocery store): "The Holdingford Gas and Grocery Store employees are very helpful and the administration never says no to giving local organizations any donations requested as well as sponsorships in all nonprofit groups and their events."
Lake Bronson Market (Lake Bronson, grocery): "Nice when you're out for the weekend at the lake or just wanna couple things and do not wanna drive far."
Marino's Deli (Minneapolis, small family restaurant):
More on Marino's Deli:

"A struggling small restaurant that puts customer first. He calls me with their special homemade soup (my son has cancer and it has helped him through this journey). That's how Marino's helps everyone … Marino's helps anyone."
New Start Fashion (Minneapolis, custom items)
Old World Pizza (Inver Grove Heights, pizza): "They are great people."
Organics Plus (Plymouth, organic lawn and landscape products and service)
Pan De Vida Inc. (Shakopee, retail): "She sells the cutest homemade hair accessories and jewelry too. The owner Ana L Soto Rodriguez is an amazing person, always helps you with a wonderful smile! A mother a wife a wonderful human being working for her goals and dreams!"
Purpose For Life Worship and Outreach Center (Minneapolis, outreach support for the homeless): "… [has] served over 3,000 of those experiencing homelessness with toiletries, food, clothes & resources."
Rainy Lake Houseboats (International Falls, rental of houseboats/fishing guide service)
Rustic Inn Restaurant & Saloon (Stacy, restaurant & bar): "Eighth Wonder of the world is what some call it; great food with a small-town friendly atmosphere. A must-visit when traveling to Minnesota."
Sauer Health Care Services (Winona, nonprofit skilled nursing facility):
More on Sauer Health Care Services:

Sauer health care is a nonprofit skilled nursing facility that has been in business for over 50 years servicing our community. Sauer was one of the first facility to get hit hard by COVID-19 … by going through this pandemic we as a facility are stronger and continue to keep going through this pandemic day by day. Our residents need us and we love to assist, listen and be a friend. We are very proud of our employees and community, how they stepped up when Sauer was in need. Sauer is a great place to work at everyone is treated like family and very supportive in our staff to grow within the company."
Simply Splendid Housekeeping (Little Falls, house cleaning): "Reliable, thorough, friendly. They do a great job and their rates are outstanding."
The Cookie Cups (Chanhassen, bakery): "Such a unique concept and feels like family when you visit!"
The Thunder Bar & Restaurant (Good Thunder, restaurant and bar): "The staff always goes that extra mile to make you feel special. The food is fabulous."
Missouri
5 Starr Hair (Kansas City, salon)
All About The Taco (Kimberling City, food truck): "The food is amazing and the owners are so nice!"
ASAP RoadSide Assistance Inc. (St. Louis, roadside help):
More on ASAP RoadSide Assistance Inc.:

"Small, family-owned business that started with the sole intention of providing help to motorist in need in St. Louis and surrounding areas at affordable rates. The staff is super professional and courteous and go out of their way to provide the best service to their customers."
Burger 809 (St. Louis, restaurant): "Delicious, fresh food made when you order it and great service."
Cool Beans Café (Hillsborough, eatery): "Cool Beans is a small eatery with welcoming employees, good sweets, and of course coffee and coffee made drinks to order."
Country Girl's Pie Shop (St. Louis, restaurant): "Great service and great food, friendly staff."
Coverthreads (Florissant, fabric and quilting)
EdgyChic Boutique (Florissant, retail): "The customer service is awesome and they give back to the community."
Jeff's Automotive (Lewistown, auto repair): "This is a small, one-bay mechanic that works out of a used car dealer. His name is Jeff, and he is very thorough and honest. He is often overworked because he has a big heart and wants to help people get their only vehicle repaired as fast as possible."
KC Toy World & Collectibles (Kansas City, toy store):
More on KC Toy World & Collectibles:

"They sponsored a local church girls basketball team during the pandemic as well as assisting local food pantries with the profits from the business."
Lennoff Tax Service (Belle, tax preparation): "They are friendly and take their time going over everything with you and are very accurate."
Lil' Papa Joe's (Warsaw, restaurant): "Amazing food, stellar service and the view of Harry S. Truman Reservoir just adds to the absolute beauty of this diamond in the rough. You come as friends leave as family."
Save a Lot (Bonne Terre, grocery): "It is so affordable and the owners are wonderful people. They are Christians of the community, and never turn anyone away."
Scentsy (Delta, retail): "This small business is amazing — get all your 'smells goods' here, from wax bars to car bars to body scrubs and much much more."
Shirley's Diner (Kimberling City, restaurant): "They serve the best breakfast with a huge cup of coffee, so no need to ask for a second cup. There is ice cream from cones to malts. And fast service!"
Suga Bowl Café (East St. Louis, restaurant): "Very polite, fresh entrees and condiments. The corned beef pastrami (is) my favorite."
The Pig BBQ (Fredericktown, restaurant):
More on The Pig BBQ:

"The Pig is a staple in Fredericktown. It is a wonderful place to eat. Owned by a daughter who employs her mother and lots of young people while they go to school to get their diplomas. People have graduation and wedding dinners here. It is awesome."
Tinker's BBQ (Desloge, restaurant): "This is a hometown place. They remember your name. Service is great. They do not disappoint."
Vic's Pastries (Springfield, bakery): "Small business with a great taste on donuts, pastries, cakes, etc. It is (all) fresh baked."
World Finance (Cameron, tax preparation): "When I was in a bind prior to and during COVID-19, Barbie was extremely helpful and understanding about circumstances. She did her job but was gracious."
Nebraska
Best Burger (Omaha, restaurant): "All of the ingredients are fresh (NEVER frozen), there's absolutely NO PORK Products Served (Ex: Bacon), they make new menu items to suit just about any palate & the customer service is warm, inviting, family friendly & delightful with an amazing ambiance! Truly spectacular all around!"
City Limits (Omaha, novelty shop): "It's different from any place in Omaha, and it's located at the Old Market, which is a very popular spot to go shopping in Omaha. Great merchandise."
Dude's Steakhouse & Brandin' Iron Bar (Sidney, restaurant): "The best prime rib and steaks you will find anywhere right here … The customers are like family."
Filley Custom Powder Coating (Filley, finishing): "They have kept going through the pandemic, due to being essential, trying to keep all eight workers in a job. The staff work very hard."
Keystone Kafe (Omaha, restaurant): "A committed group of Customer Service Warriors have banded together post-pandemic to embrace and nourish the Omaha community with AMAZING food."
La Casa Pizzaria (Omaha, restaurant):
More on La Casa Pizzaria:

"I've lived in NYC and this pizza, made with a really unique flat lard crust that has elements of Italian Neapolitan pizza, is probably the best I've ever had in my life. Family run, with pizza so good that you can have it shipped across the country if you've got a craving, it's been around for decades. I've been amazed to see how they've managed to keep up with COVID restrictions in a modern age despite always being very traditional."
Next Millennium Books & Gifts (Omaha, bookstore): "This 'mom and pop' store has been around almost 30 years. It has been serving the community and providing a safe haven for a diverse group of people … All are welcome here!"
Red High Heels Consignment Boutique (Norfolk, consignment store): "The business is great for the community – they get their clothes at discount price."
North Dakota
RE-Bar (Glenfield, restaurant): "Everyone drives to make it a great place to eat, visit with friends and maybe have a birthday party!!"
Reid's Place (Dunseith, restaurant): "This place has been around since I was little. It is good and fast food. We don't have much in this town, and the business is family-owned for years."
South Dakota
Taco John's (Yankton, restaurant/franchise): "They have very great food, and they have been the nicest people … Your food is always nice and hot. I just love the one here in Yankton."
Check out all the other regions and their small business nominees: 
East North Central: Indiana, Illinois, Michigan, Ohio and Wisconsin
West North Central:

 

Iowa, Kansas, Minnesota, Missouri, Nebraska, North Dakota, South Dakota
New England:

 

Connecticut, Maine, Massachusetts, New Hampshire, Rhode Island, Vermont
East South Central:

 

Alabama, Kentucky, Mississippi, Tennessee
South Atlantic:

 

Delaware, Florida, Georgia, Maryland, North Carolina, South Carolina, Virginia, West Virginia
Middle Atlantic: New Jersey, New York, Pennsylvania
West South Central:

 

Arkansas, Louisiana, Oklahoma, Texas
Mountain:

 

Arizona, Colorado, Idaho, Montana, Nevada, New Mexico, Utah, Wyoming
Pacific:

 

Alaska, California, Hawaii, Oregon, Washington
And check out more of the featured small businesses:
To return to the Small Business Spotlight page click here.