Pocket an Extra $400 a Month With This Simple Hack
Want to keep more of your hard-earned money? This may be the most important thing you can do.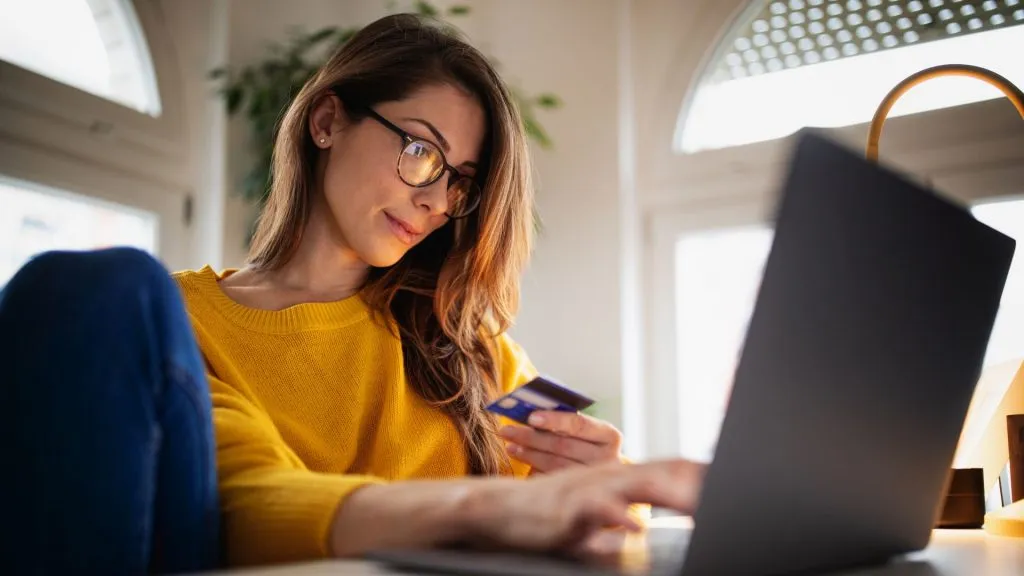 What if you had your own personal coupon code that scored you huge discounts on life's biggest purchases?
Even better: You don't have to memorize it. You don't need to type it out in all caps like a neanderthal. And it never expires!
You could have that code – and many people do. It's your credit score.
A good to excellent credit score can save you hundreds of thousands of dollars in your lifetime.
In fact, GBR recently ran the numbers and found that raising your credit score from 620 to 760 could save you $323 a month on a $300,000 mortgage. What's more, significantly elevating your score can also save the average person nearly $80 a month on auto payments, credit cards and more.
Want to build up your score and start down the path to a lifetime of savings? Then it's time to get serious.
Here's the "hack" that will get you there fast.
Start Using A Credit-Building Tool Designed To Help Raise Your Score
If you're serious about improving your credit score, a credit-builder tool can be especially effective. One of the most popular options is Revolv by CreditStrong.
How does it work? We'll add more details below. But simply put, it's an account that gives you the benefits of revolving credit without the risk of going into debt. You're basically opening a savings account that gets reported to the credit bureaus as a credit account. Your monthly savings deposits get reported as credit payments, so you quickly build up credit.
While there are several credit-building products out there, we highlight CreditStrong's Revolv for two main reasons: First, when used properly, this tool can positively impact 90% of the factors that make up your FICO score. Second, CreditStrong is a division of Austin Capital Bank, so its accounts are FDIC-insured, and your information stays safe.
Let's Take a Closer Look at the Revolv Credit-Building Tool
Revolv allows you to add revolving credit to your mix. When you open a Revolv account, a $500 revolving credit account is reported to the credit bureaus. You'll select a savings amount to add to the account each month, and that amount becomes your monthly payment. 
After you make three consecutive, on-time monthly payments of $20 or more, CreditStrong will increase your credit limit by $100 (up to a maximum of $1,000), which helps lower your credit utilization. This account can boost your payment history, credit utilization, length of credit history and credit mix.  If you need to skip a month or more with Revolv, you can change your payment amount or set it to $0 each month.
This tool also comes with free monthly access to your FICO score, so you can closely monitor your progress toward your credit score goals.
Bottom Line
Building your credit is crucial and it doesn't have to be difficult. It's important to start work on this as soon as possible. Some of the most important steps are to know your score, define what you want your score to be, know what goes into your score and start building toward that goal. A credit-building tool will supercharge your progress because you're tapping into the experts' resources.
GOBankingRates maintains editorial independence. While we may receive compensation from actions taken after clicking on links within our content, no content has been supplied by any advertiser prior to publication.