Why Gold IRAs Are Essential For A Well-Diversified Retirement Portfolio
Are you concerned about protecting your hard-earned retirement savings? Look no further. Gold IRAs offer an unmatched level of stability, shielding your wealth from market volatility and inflation.
Take advantage of the timeless appeal of gold, recognized for centuries as a safe haven investment. With our handpicked selection of top-rated Gold IRA companies, you can seize the opportunity to secure your financial future with confidence.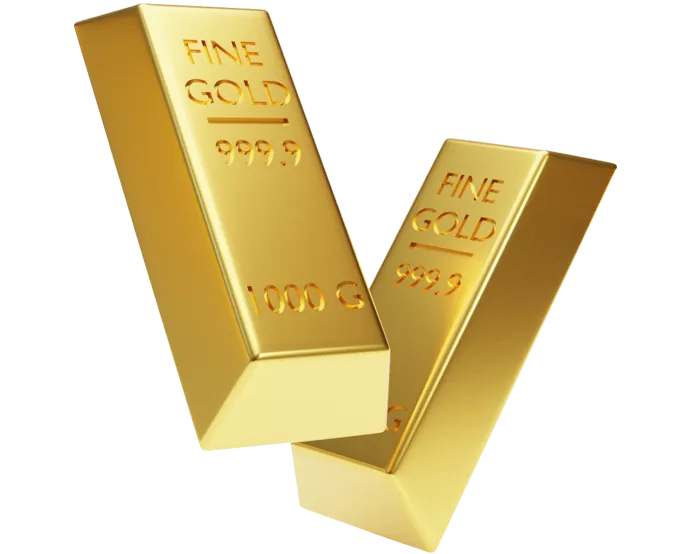 Open an Account to Invest in Gold Today
Choose from our top two Gold IRA recommendations
Recommended by Major Media Leaders Like Sean Hannity
Exceptional customer service with personalized assistance
Flexibile investment options giving you unmatched flexibility and diversification
Lower annual fees for unsegregated storage
Free wealth protection guide to empower you to make informed choices
Only Precious Metals Company Recommended by Bill O'Reilly
Waived fees and $10,000 in free silver on qualifying purchases
Hassle-free buyback commitment and no buy-back fees
Low minimum investment requirement & IRA rollover with no fees for up to 3 years
A+ BBB rating & trustworthy reputation as largest retailer of gold and silver in the US
Goldco: Exceptional Service And Unrivaled Flexibility. Choose From All Four Precious Metals For Your Gold IRA.
Count on Goldco's top-notch customer service to guide you in choosing the perfect blend of precious metals for your investment needs. With all four precious metals available for your Gold IRA, you gain unmatched flexibility. Opt for unsegregated storage and enjoy lower annual fees. Goldco believes in your financial success, setting a preferred minimum purchase order of $25,000 to ensure maximum benefits.
American Hartford Gold: Extra Perks For Maximum Returns. Enjoy Waived Fees, Free Silver, And A Hassle-Free Buyback Commitment.
Experience the perks of investing with American Hartford Gold, one of the largest retailers of gold and silver in the US. Enjoy waived fees and up to $10,000 in free silver on qualifying purchases. Their buyback commitment guarantees a hassle-free process, including shipping assistance and zero buy-back fees. With American Hartford Gold, you receive a personalized "white glove" experience, low fees, and exceptional security.
Bottom Line: Don't wait! Take control of your retirement now. Protect your wealth with Gold IRAs. Act fast to secure your future.
GOBankingRates maintains editorial independence. While we may receive compensation from actions taken after clicking on links within our content, no content has been supplied by any advertiser prior to publication.