Q&A: What Should I Do if My Home Doesn't Appraise at a High Enough Value to Refinance?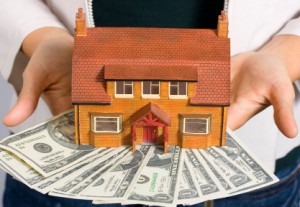 Q: I've been trying to get my mortgage loan refinanced, but my home wasn't appraised high enough to be approved. If I already have a mortgage, why does my home value matter, and what can I do to get approved for a refinance?
A: Quite a few homeowners are finding themselves in this frustrating predicament — mortgage rates are at the lowest they've ever been, but home values have dropped considerably since their peak before the financial crisis. A low home value can make it very difficult to refinance an existing mortgage.
Why home appraisals for refinancing matter
When you take out a mortgage on a home or refinance an existing mortgage, most lenders want a loan-to-value ratio (LTV) of 80 percent or lower. In other words, the home should have at least 20 percent equity.
This is because the property itself serves as collateral for the loan. If you were to default on your loan, the lender doesn't want to be out the full value of the property — substantial equity in the home ensures that if it were sold in a short sale or foreclosure auction, the lender could recoup a good portion of what they lent.
Eighty percent is generally considered the maximum loan-to-value ratio before a loan is considered too risky.
Preparing for home appraisals for refinancing
It helps to be prepared for a visit from an appraiser to ensure they assign the highest value possible. While an appraiser will evaluate several factors outside of your control, such as the value of similar homes nearby and the desirability of the neighborhood, there are plenty of things you can do to improve your chances of a high appraisal.
It's a good idea to clean up as best as possible, though appraisers are more interested in how the home has been maintained, and not so much your housekeeping skills. Things like peeling paint, a yard overrun with weeds or a leaky roof will all stand out as red flags that will lower the appraisal.
Options for dealing with a low appraisal
Dispute the appraisal: It is possible to dispute a home appraisal if you think yours is off base.
Pay PMI: Some lenders will allow you pay private mortgage insurance if your LTV is above 80% to help offset some of the risk you present. However, note that PMI is expensive and may not be worth refinancing.
Seek government assistance: There are government mortgage relief programs in place to help homeowners with low home values refinance as well.
However, if your home value is just too low, you may simply have to wait for the property to regain more equity before a lender will approve you for refinancing.