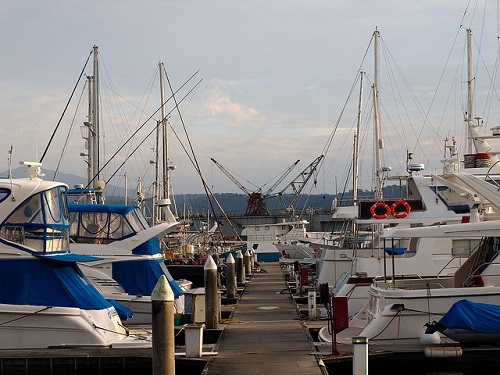 Recently, the media was buzzing about 17-year-old Nick D'Aloisio who sold his start-up Summly to Yahoo!, adding an astounding $30 million to his savings account.
While becoming a multi-millionaire as a teenager is quite rare, D'Aloisio shares certain traits that have helped others achieve millionaire (and billionaire) status. What are some millionaire traits that the wealthy and successful share? We investigated to find out.
The Top 5 Traits of Millionaires
There is something unique about the millionaire mind that helps these people achieve (and accrue) so much. Having a list of character traits might not guarantee that you'll end up with millions, but it can give you an idea of where to start working in your climb to the top.
1. Entrepreneurial Spirit
According to Richard Branson, founder of the Virgin empire which he launched with just $200, "Business opportunities are like buses — there's always another one coming."
Millionaires are constantly looking for the next business venture. They take calculated risks and are not afraid to follow their instincts, invest a lot of time into their dreams and even sometimes fail. Imagine what the world would be like if self-made millionaires like Bill Gates or the late Steve Jobs hadn't followed their business instincts and creative path?
Related: Steve Jobs Biopic: You Got Fired, Now What?
2. Vision
"I will tell you how to become rich. Close the doors. Be fearful when others are greedy. Be greedy when others are fearful," said renowned businessman and investor Warren Buffett.
Millionaires have a strong vision – and a strategy – that they believe will become successful. Buffett is the chairman and CEO of Berkshire Hathaway and has been ranked among the world's wealthiest people. Many people consider Buffett the most successful investor of the 20th century.
"The basic ideas of investing are to look at stocks as business, use the market's fluctuations to your advantage, and seek a margin of safety. That's what Ben Graham taught us. A hundred years from now they will still be the cornerstones of investing," Buffett said.
3. Strong Mentorship and Networks
That might mean hiring a coach to help refine your skills, investing in additional training or reading about what other successful millionaires have done to get to where they are.
Millionaires also work with others who possess the skills they don't. So, if you have a terrific idea for a new mobile app but don't have much more than an idea, partner with a developer, get a terrific social media guru on your team, engage with a savvy business-development expert, and add a good business lawyer and accountant to the mix. Go to networking events, ask trusted friends and relatives, and research professional organizations to build a strong team.
4. Passion
For his book, Think and Grow Rich, writer Dennis Kimbro interviewed a range of successful people to uncover the millionaire traits they shared. One of those attributes was having a passion for your work.
Multi-millionaire music and entertainment entrepreneur P. Diddy said, "If you want something bad enough and you have that desire, you'll walk to another state or country if you have to." People who love what they do don't feel like they're going to work every day. Instead, they're inspired to do whatever it takes to achieve their goals.
Along with passion comes an aversion to discouragement. According to Kimbro, most millionaires launched nearly 17 ventures before finding success.
5. Sales and Marketing Skills

Millionaires not only have to believe in themselves – and in the product or services they provide – millionaires must convince others to invest in their dreams.
Whether it's physically making sales calls or presentations, or looking into crowdfunding via Kickstarter, Indiegogo or other funding sites, if you want to be a millionaire, you have to put yourself out there. You'll need a thick skin, persistence and an ability to not take "no" for an answer. You'll also need to have a terrific website and a social media presence on Facebook, Twitter and Instagram, among others, to build your unique platform.
Unless you happen to inherit a nice amount of money or sell a business, it takes most people many years to achieve the goal of becoming a millionaire. If you have enthusiasm, a great idea, a team behind you and the talent to make it happen, you can reach millionaire status one day.
Photo credit: Jun Acullador