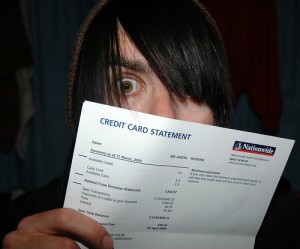 Even if you take every precaution against credit card fraud — safeguarding your wallet, saving your receipts, shredding your statements — you can never be 100 percent insulated against consumer identity theft.
The colossal security breach at Target illustrates just that point. Some 40 million debit and credit cards used at the retailer during the peak of the 2013 holiday shopping season were compromised, leaving countless cardholders wondering if their personal information had been stolen.
No matter where you use your credit card, the last thing you want to find on your statement is a fraudulent charge. After you compare your receipts against your credit card statement to make sure it is indeed a fraudulent charge, federal law enables you to dispute unauthorized credit card charges.
According to the New York Times, the Fair Credit Billing Act gives consumers the legal right to contest unauthorized credit card charges. Specifically, this federal law gives credit card holders power to dispute credit card charges they believe are fraudulent, and sets out a process on how to report credit card fraud.
Potential Consequences of Unauthorized Credit Card Charges
When card holders fail to question unauthorized credit card charges, some very unpleasant things can happen:
Your identity can be hijacked.
According to Denis G. Kelly, Certified Identity Expert and author of The Official Identity Theft Protection Handbook, "Identity thieves frequently make small purchases to test a credit card and because they recognize consumers are less likely to notice these normal charges."
If you don't catch the first fraudulent charge,your identity can then be easily hijacked and your credit card can be used for much larger purchases. It will be much harder to catch the criminal(s) because the credit card company has never been notified when unauthorized credit card charges were first made.
Your credit score can be ruined.
According to U.S. News & World Report, if you fail to mitigate your unauthorized credit card charges, you may have damaged your credit scores. Whether your credit card has unauthorized charges on it from a hacker, a stranger or a scorned lover, what should you do if your identity is stolen is immediately notify your credit card company.
U.S. News also recommends contacting the police and filing a report of the incident, as well as contacting the three credit bureaus Equifax, Experian and TransUnion in order to prevent identity theft.
You can lose money.
The Federal Trade Commission provides detailed information on how to minimize lost money — based on the Electronic Fund Transfer Act (EFTA) and the Fair Credit Billing Act (FCBA), ATM, credit and debit card holders are ability to mitigate their monetary losses. Credit cards carry a maximum liability of $50. If a credit card is reported lost before it is used, there is zero liability for unauthorized charges. ATM and debit cards have tiers of financial liability which includes:
Zero liability if reported prior to fraudulent charges.
$50 liability if reported withing 48 hours of theft or loss.
$500 liability if reported after 48 hours of theft or loss, but fewer than 60 days once the statement is issued and sent.
Potentially unlimited liability if it has been greater than 60 days since a statement has been sent to you.
According to Robert Siciliano, a personal security and identity theft expert and author of 99 Things You Wish You Knew Before……Your Identity Was Stolen, there are some simple things you can do to make disputing credit card charges as painless as possible.
Siciliano recommends four easy-to-follow tips:
Reconcile your bills, purchases, etc. in a timely manner.
As soon as you check your statement, within the first, if not second, statement, challenge your unauthorized charges.
Credit cards have a greater level of protection compared to debit cards, so avoid debit transactions.
When speaking with a customer service representative when disputing unauthorized credit card charges, be nice. Acting crazy or yelling doesn't get you any further.
How to Report Credit Card Fraud
If and when you do need to dispute a credit card charge, you need to know how to report credit card fraud.
Keep an eye on your credit card statements. According to the website Daily Finance, you only have 60 days from receipt of your credit card statement to contest fraudulent credit card charges. Notifying your credit card company, which is recommended to be done both orally and in writing, with the following information, is essential to make sure your credit care company is aware of it:
Your name
Credit card account number
Description(s) of the charge in question
Why you are disputing the charge
Putting it in writing is necessary because it is allow you and your credit card company to maintain detailed records.
Wait for a Response
According to Daily Finance, credit card companies have 90 days to respond to your dispute. Depending on the credit card or debit card issuer's findings, including when you reported your card lost or stolen and the time frame of the unauthorized usage, you may or may not be responsible for the charges. Understanding your card agreement and federal and state laws will ultimately determine your results.
Photo: x.Jason.Rogers.x