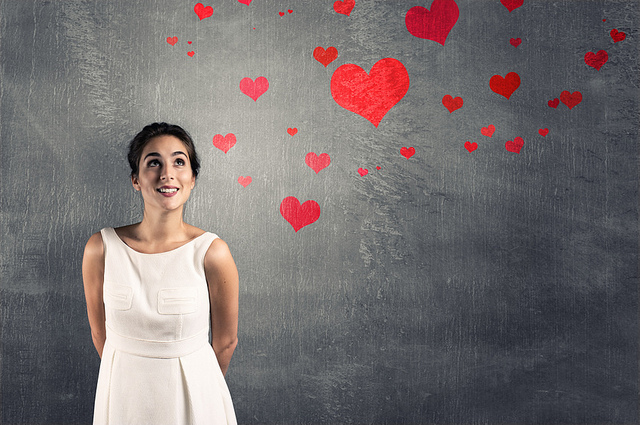 Valentine's Day is just a few days away, prompting couples to make lavish dinner reservations or plan romantic weekend getaways to celebrate. If you're still without your plus-one for the day, however, you don't have to witness this sappy scene solo. Online dating services are a great option for those seeking long-term relationships, but they're also a fun way to just meet new people, especially if saving money is a priority.
The thought of saving money while signing on with an online dating service might sound contradictory, but there are many free online dating services accessible on the web, and even discounts or trial offers for many of the best online dating sites that ensure you're saving money on Valentine's Day.
Best Online Dating Services
Match.com

"We create romantic opportunities so singles are more likely to find someone special. Over the years, we've learned more and more about what people want — and the tools they need to help take the lottery out of love."
As one of the most visible online dating services in the market in terms of commercial ads, Match.com provides its 17 million monthly visitors with an in-depth online dating functionality, including profile building, chat and e-mail connectivity, photo sharing, and webcam capabilities to help you get to know potential matches before meeting in person.
Costs vary depending on the term you select, but you'll probably be paying around $30 a month. A current offer for a 20 percent discount brings this cost down slightly, however. If that is too long of a commitment, the dating site also offers a free trial.
Related: Don't Sacrifice Your Savings Account for Your Sweetie — Skip These Top 6 Valentine's Day Rip-Offs
OkCupid.com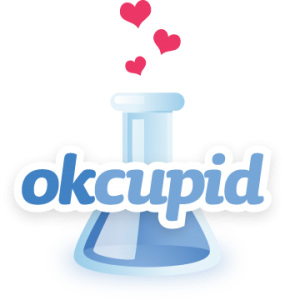 "OkCupid is the fastest-growing online dating site. We use math to get you dates. It's extremely accurate, as long as (a) you're honest, and (b) you know what you want."
OkCupid's math whiz department developed its formula for the perfect match — that is, as long as you portray yourself in an honest light and know specifically what you're looking for in a significant other.
Mike Gnitecki of Longview, Texas, shares why he prefers free online dating services like OkCupid:
"I have personally found that free services such as OkCupid have been far better for me than the paid services," Gnitecki said. "I think it may have to do with two things: 1) the free services have more active members (this seems to be a huge benefit), and 2) women can actually respond for free on the free services (e.g. they don't have to pay to respond to messages from others)."
PlentyOfFish.com

"Now with the help of a team of PhD's we've created the worlds most advanced matching system. If you are in contact with 100 different singles, 50% of the time your future partner is in the top 10, and 17% of the time we can pick the exact person you will end up dating."
The people behind Plenty of Fish claim to have online dating down to a science. With a fairly equal ratio of men to women and the no-cost nature of the service, PlentyOfFish.com helps to fill in the challenges of dating by bridging matches seamlessly.
Additionally, those who want their profiles to stand out can opt for a paid membership. 
eHarmony.com

"At eHarmony, we deliver more than just dates. Our patented Compatibility Matching System® narrows the field from thousands of single men or single women to match with a highly select group of compatible singles — singles who have been prescreened on 29 Dimensions® of Compatibility: scientific predictors of long-term relationship success."
PlentyOfFish.com may have plenty of fish in the sea, but eHarmony strives to whittle down your endless choices to select individuals who match your values, goals and likes based on a super-secret algorithm. While focusing on personality and core values is essential in any relationship, it may have made a difference in terms of the male to female balance of users. The site has a heavy female bias; this imbalance could raise competition for women seeking male dates on Valentine's Day.
Also, eHarmony doesn't come cheap, with prices ranging from $19.95 to $59.95 a month.
Once you've chosen which of the many online dating services you'd like to use, and have garnered a few solid responses from prospective Valentine's Day dates, it's time to decide where to meet. While going the whole nine yards with reservations to a trendy restaurant, along with a limousine, champagne and Valentine's Day flowers, is impressive, this kind of planning is best saved for a later occasion, after a long-term relationship has been established.
Instead, meet up in a non-fussy location that isn't bogged down with activities that detract from getting to know your date.
Cheap Valentine's Day Dates
When finding a place to meet for a fun Valentine's Day date, it's important to first ensure that the area is well-lit, public and casual. Especially since this Valentine's Day takes place on a Thursday and most people have to work the next day, be considerate when it comes to what kind of activities you plan.
Here are the best first date locations when meeting someone from online dating services:
Book Store: Bookstores are a neutral place to meet someone for the first time, especially since there typically is an in-store cafe at most locations and the books are a great starting point for conversation.
Coffee Shop: With a Starbucks at nearly every corner, coffee shops are a nice compromise for those who don't want to trek through the entire city for a date. Coffee and tea are also affordable, and don't leave expectations of who will pick up the tab at the end of the date.
Park: Going on a stroll in a well-traveled park makes for a great way to get fresh air on a date. If you want to get to know your date more, you can even suggest that each person bring a food or beverage that they most identify with.
Saving money on Valentine's Day doesn't mean you have to stay cooped up at home alone. If you're not officially in a relationship with someone this Valentine's Day week, now is your chance to meet new people through discounted or free
Photo credit: apparena