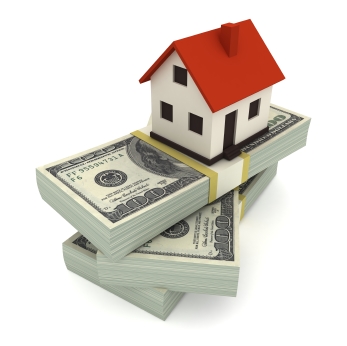 It's the dream of most homeowners – being able to get their mortgage paid in full and own their home outright. And with the availability of very low mortgage interest rates with 10 to 15-year terms, it's a goal that many people can now achieve.
However, just because you're through with your mortgage loan, it doesn't mean that the home expenses stop. It will get rid of your biggest home expense — your mortgage payment — but you may be surprised to see that a lot of your income still goes to cover living costs. Following are some of the ongoing, hidden costs of owning a home.
The True Costs of Owning a Home
Whether you are a first-time home buyer or a home owner who is working on paying off mortgage early, it's helpful to keep in mind that home ownership will lead to more expenses besides just a mortgage loan. If you take the time to consider some of these often-forgotten costs of owning a home, you can budget and make sure you're financially prepared to cover them.
Utilities & HOA Fees
All your utilities — water, gas, electric, trash, cable or satellite TV, Internet access and a land line (if you have one) — will still need to be paid once you've paid off your mortgage loan. For the average American family, energy bills alon will add up to $6,088, according to the American Coalition for Clean Coal Electricity.
Some people live in communities with homeowner's associations. Even though you have a mortgage paid in full, you will still be responsible for the associated homeowner's association (HOA) fees, which can vary widely from market to market and even between neighborhoods.
Property Taxes
While you may own your home in full, you will still be responsible for paying property taxes to your local city, county or municipality, which comes to a national average of $1,180 per year, according to Census Bureau stats reported by Yahoo News. These are generally calculated based on a percentage of the assessed value of your home, and failure to pay them can result in a tax lien – or even losing your home.
With home values decreasing over the last few years, you may be paying more in property taxes than necessary. The National Taxpayers Union has found that between 30% and 60% of properties in the U.S. are assessed at a higher amount than their current value. You can appeal the assessment by compiling listings of comparable properties, blueprints, repair estimates and photographs, to the assessor for review. While you wait for a decision, be sure to pay your taxes to avoid penalties.
Homeowners Insurance
When you had a mortgage, your financial institution required that you carry property, or homeowners, insurance. While it's not required once you have a mortgage paid in full, it's still a smart idea to maintain your insurance coverage. The federal Reserve Bureau estimates that homeowners insurance will cost you between $300 to $1000 annually.
You can decrease your premiums by shopping around by carrier, raising your deductibles, or combining your homeowners, automobile and other coverage with the same carrier. A good rule of thumb is to purchase replacement-value insurance to cover the increased costs of building materials if you decide to rebuild after a fire or other disaster.
Basic property insurance will not cover damage to your home from an earthquake, a landslide or sinkhole, flood and other water damage, hurricanes or nuclear incidents. You can purchase additional insurance riders to help protect you from these perils. Depending on your home and the area you live in, additional coverage may increase your insurance premiums by several thousand dollars a year.
Ongoing Home Maintenance & Remodeling
It would be wonderful if our houses were self-sustaining and never needed a fix up! However, we all know from the many weekends spent working in the yard, sanding and painting the fence or putting up the storm windows, that's just not the case. Ongoing home maintenance will still be one of the true costs of owning a home. Some experts recommend that homeowners plan on spending up to 1% of their home's value on annual maintenance and repair costs — around $2,729 a year, using the average price of a new home sold in the U.S. 2010, according to stats from the Census Bureau.
According to HomeWyse.com, the average cost to paint a home in 2013 is $2.68 to $4.60 per square foot. A new roof can cost anywhere from $2,000 to $12,000 based on age, pitch, choice of materials and labor. Brand-new, replacement HVAC systems can run from $5,000 to $10,000. And don't forget to factor in the weekly or monthly gardening or house cleaning if you use those services.
At some point, you may decide you want to remodel your kitchen or bathroom, add on to your home, or complete other home renovations. Remodeling Magazine's 2013 Cost Vs. Value Report indicates that the national average $15,782 bathroom remodel will add $10,295 to your home's eventual resale value; a $53,931 full kitchen re-do will yield $37,139 in value; and a $101,873 master suite addition will add $64,390 to your home.
Having a mortgage paid in full is a goal many people share, but they may get so caught up in this goal that they forget to plan for other housing costs. In all, the hidden costs of owning a home run about $11,000 a year for the average homeowner. As part of your financial plan, it's good to realize the hidden costs of owning a home, so you can truly enjoy your mortgage-free home.