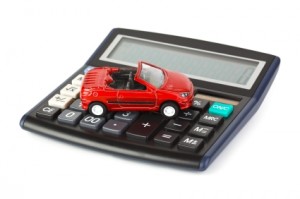 If you bought a car within the last few years, you may be paying a higher auto loan interest rate than necessary. Many people are familiar with refinancing home loans, but do not know that you can also refinance auto loans.
Often, refinancing an auto loan can reduce your monthly car payment, free up your cash flow and result in lower interest amounts paid over the lifetime of the loan.
Should I Refinance My Auto Loan?
Not sure if an auto loan refinance is worth it for you?
Consider this: If you have a $16,000 car loan for 5 years at 7.25% interest, your monthly payment will be $319, and you will pay $3,123 in interest over the life of the loan.
If you could refinance and lower your interest rate by as little as one percentage point, your new monthly payment would be $311, and you would only pay $2,671 in interest over the loan.
Many people would look at this and think, what is the point of refinancing if it only saves me $8 a month? What they are not realizing is that refinancing in this example saves them $452 in interest over the life of the loan. Still don't think it is worth it?
If you can get an even greater interest rate reduction, the decision to refinance becomes even easier. In the above example, if you can get an interest rate of 5% when you refinance, you can reduce your monthly payment to $302, and you will only pay $2,116 in interest, saving a little over $1,000 in interest over the life of the loan. Who wouldn't want to take the time to refinance?
If you don't need the additional cash flow of $17 a month when you refinance at 5%, consider continuing to make the same monthly payments. Then your savings will be even greater. You will pay the loan off two months faster, and you will only pay $2,008 in interest, knocking off an additional $108 in interest over the life of the loan, and two monthly payments of $319.
When Auto Loan Refinancing Isn't an Option
Most lenders require that your remaining loan balance be at least $8,000, though some lenders do consider refinancing loans with remaining balances as low as $5,000. If your remaining loan balance is lower than this, you likely won't qualify to refinance.
In addition, the amount you owe on the loan should be less than your current car's value, as identified in the Kelly Blue Book. If you have an upside down auto loan, meaning you owe more than the car is worth, you will have a difficult time refinancing.
Steps for an Auto Refinance
You won't be able to refinance with the same lender, so you will need to shop other lenders for their best refinance rates.
When you apply, make sure your loan application contains the exact same names as the original loan application with your current lender. Also have your loan number readily available.
Will I Have to Pay Fees?
When you refinance, the new lender pays off your current car loan, and then you pay back the new lender with your monthly loan payments. Refinance loans should not include fees. The one exception is that you may have to pay a nominal fee to your state to have the lien on your loan moved from the old lender to the new lender. Other than that, you should not have to pay fees.
Even if you can only save 1% off the interest rate on your current car loan, refinancing might well be worth it. You can cut your payment by a few dollars to a hundred or more, depending on the balance of your loan and your current interest rate. In addition, you will pay less interest over the life of the loan.
If you are trying to get out of debt quickly, refinancing can also help with that, especially if you continue to make your old payment to the new lender who is charging you less interest. Doing this can shave a few months off the life of your loan. While refinancing a car is not something that is typically done by most auto loan holders, it is something you should consider to save a bundle.