Rates effective as of 11/04/15
Barclays Bank Delaware (FDIC certificate 57203) was established in 2001 and operates online. Mr. Amer Sajed, CEO of Barclays Bank Delaware, leads a team of 2951 employees.The bank's parent holding company, BARCLAYS DELAWARE HOLDINGS LLC is based in London, 0.
Barclays Bank Delaware, headquartered in Wilmington, DE, is rated four stars for financial strength by BauerFinancial, Inc., the nation's leading bank rating firm. As a general rule, a four star rating indicates, among other things, that this institution has at least 1½ times the capital that regulators require, is profitable (or operating with a very small loss) and has kept its delinquent loans in check.
Barclays Bank Delaware is a state chartered commercial bank and not a member of Federal Reserve. With $26 billion in total assets, the FDIC classifies the bank's asset concentration as Credit-Card Specialization.
Products & Services
Personal Banking
Barclays Bank Products
High-Yield Savings
Locations, Hours, & Customer Service Contact
Hours of Operation
Monday - Friday
8:00AM - 8:00PM EST
Barclays Bank Delaware

Location : Headquarters

125 South West Street

Wilmington, DE

19801

Phone:

888-710-8756

Get Directions To My Local Branch
Barclays Bank Delaware: National Interest Rates
Rate (APY)
Account Type
Estimated Balance
for 1 Year
Free, all-inclusive, and truly local: GOBankingRates.com is the only source for interest rates from over 5000 banks and credit unions.
Barclays Bank Delaware provides competitive rates with low costs for its deposit accounts. Its saving account options include a traditional Online Savings account and a Dream Account that rewards customers for good savings habits. Barclays CDs offer even higher interest rate on terms from 3 months to 5 years and have no minimum deposit requirement to open an account. Barclays also offers account options for kids to help start savings habits early.
Banking Fees
Type
Fee
National Average
Non sufficient Fund Overdraft
$5
$9
Domestic Wire Transfer (Outbound)
NA
$22
Domestic Wire Transfer (Inbound)
NA
$9

Save money faster with Barclays' online savings account.
Read More »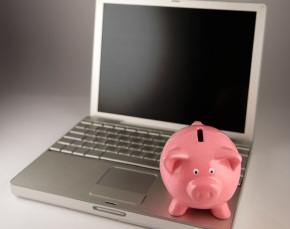 Ring in the new year with a new savings account.
Read More »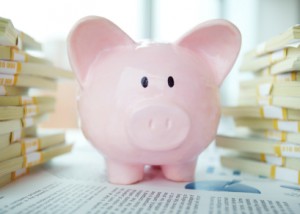 If you're not using an excellent savings account, you might as well be throwing away your money.
Read More »
Barclays Bank Delaware Reviews