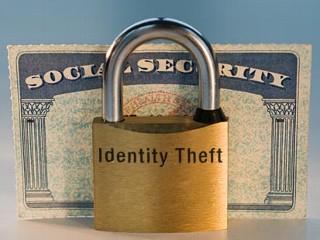 More than 9 million Americans have their identities stolen each year, according to the Federal Trade Commission, and with advancements in banking and web technology, those numbers are growing.
Identity theft is more than just a singular crime, like a car theft or home burglary. ID theft is a pervasive and continuous event where thieves or hackers obtain an individual's personal identifying information (or PII, according to the Identity Theft Resource Center) for their monetary benefit, again and again.
Imagine logging in to your bank account one day to find your account number has been stolen; now there are dozens of unauthorized transactions that just won't stop. ID theft is everywhere and can wreak innumerable types of harm on people, like ATM card skimmers, Internet viruses, phone scammers or the simple loss of a checkbook, credit card or personal document, leaving the door wide open for a thief to assume some portion of your financial life.
The Holy Grail of ID thieves is the stolen social security number. This 9-digit, government-issued  number identifies you on everything from tax documents, credit and medical insurance information and bank accounts. If an identity thief gets a hold of your SSN, they may obtain complete access to your accounts, which could lead to financial hardship, or even ruin, that can be difficult to repair.
If you've lost your SSN, or suspect it's been stolen, have no fear — identity theft can be stopped and prevented from happening in the future.
Image: Care2
SSNs and Banking — A Numbers Game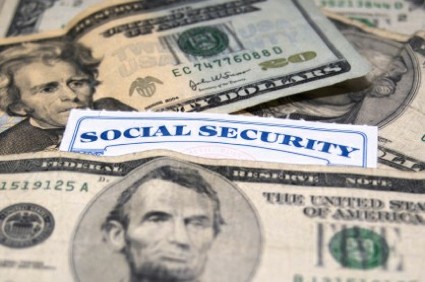 There are many types of identity theft, but ID thieves commonly take over your savings and checking accounts with your Social Security number. The consumer division of the Federal Trade Commission (FTC) puts it best:
"If identity thieves have your personal information, they can drain your bank account, run up charges on your credit cards, open new utility accounts, or get medical treatment on your health insurance."
The Social Security Administration, according to Time Magazine, only recently began randomizing SSNs — prior to 2011, SSNs were a 9-number combination of a person's birth date and place of birth, to generate the first three and middle two digits. Time said that the last four numbers are really what thieves want, and though they're also the hardest to guess and obtain, they can still be had.
The Privacy Act of 1974 states that you are not obligated to give out your SSN to government agencies or other organizations, though many people still do, unaware of this stature. So what are some ways which your SSN can be illegally obtained?
Banks and other financial institutions are accustomed to using SSNs — or at least part of them — to comprise account numbers. They may also use your number as the "secret question" for "you" to answer when calling to tell them you've "forgotten" your account password or PIN. In reality, the thief who has your lost or stolen Social Security card has just verified that they're you, and gotten a hold of your hard-earned money. The same can be said for accessing your line(s) of credit — it's only when your card is being maxed out behind your back that you discover your SSN is missing, too.
According to the Social Security Department, providing personal or business info to unsecured Internet sites can be viewed by ID thieves.
It sounds far fetched, but ID crooks are known to bribe personal information from employees of stores where you shop — for instance, on applications for store credit cards or special orders.
Image: U.S. News & World Report
How to Protect Your Social Security Number
1. Go sans card. Credit bureau TransUnion advises that one of the biggest things not to carry in your wallet is your Social Security card. Simply misplacing or dropping it, or your wallet, could land the card in the wrong hands of someone with the tools to steal your identity. Inadvertently giving out your number over the phone might result in ID theft, too, when discovering that the caller was a scammer.
2. Shred it up. Investopedia and other sources gives the simple advice of investing in a shredder. Never throw out personal paperwork that could contain your social security number or other sensitive information. Tearing them up in little bits isn't enough, either. Many organizations like AAA (the auto club) hold "document shredding days" when they take care of it for you.
3. Pick up that phone. But not for suspicious callers! If you fear your identity has been stolen, or notice any strange, unauthorized behavior in your bank account, call the authorities — that includes your bank, the police and the FTC. Check your credit report annually to see if the last year's documented activity is correct. If not, dispute it — it could be on account of identity theft.
Can You Get a New Social Security Number?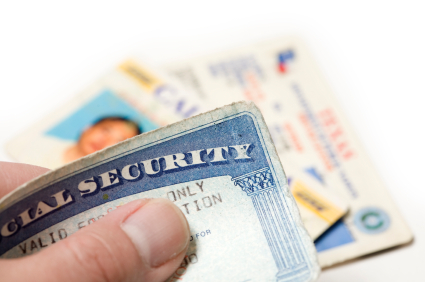 The answer is yes! Under justified circumstances, anyone can apply for a brand new SSN.
Applying is the same process as you would for requesting a new or replacement social security card — in person at your local Social Security office. There, according to the Social Security Department, you'll need to provide:
Your current SSN
Documents establishing your citizenship or immigration status, as well as age, identity and name changes, if any
Most importantly, if you're the victim of ID theft, you'll also need to provide "evidence documenting the harassment or abuse," which is why it's important to contact the authorities and other organizations listed above.
Act upon it if there's a shadow of a doubt your identity has been stolen or compromised, before your identity becomes a shadow of who you are.
Image: PI Newswire