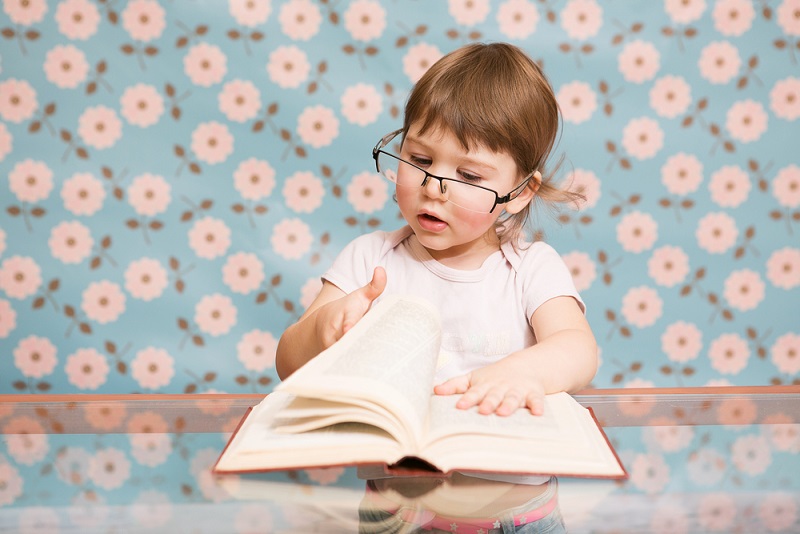 We can all recite lines from "Cat in the Hat," but can you recall learning about balance sheets or Roth IRAs as a child? Dr. Seuss books are undoubtedly more engaging than discussions about personal finance, but you certainly can't retire on green eggs and ham.
Data collected by the National Assessment of Adult Literacy found that over 20 percent of the nation is considered illiterate. Unfortunately, the numbers surrounding financial literacy are even worse.
The good news is that today is the birthday of beloved children's author, Dr. Seuss, as well as Read Across America day — a day of awareness organized by the National Education Association to promote literacy in children and young adults — which means parents and educators can use this day to improve both.
See why your kid needs a checking account >>>
What Is Financial Literacy?
Financial literacy has been defined as "the ability to use knowledge and skills to manage financial resources effectively for a lifetime of financial well-being" by the President's Advisory Council on Financial Literacy. In short, it's a person's ability to understand and apply financial concepts successfully.
Regrettably, the financial literacy rate in the United States is alarmingly low. For instance, a 2008 Financial Literacy Survey by the National Foundation for Credit Counseling, Inc. and MSN Money found that only 59 percent of adults ages 18 to 21 paid their bills on time each month.
Charles Schwab's 2008 "Parents & Money" study found that just 34 percent of parents have taught their teens how to balance a checkbook — even fewer had explained how credit card interest rates and fees work.
It's obvious that there is a dire need to elevate the overall financial literacy of Americans, and parents and teachers are the ones who have to make that happen.
Keep reading: A Year-by-Year Guide to Teaching Kids About Money
The Relationship Between Read Across America and Financial Literacy
The purpose of Read Across America is to encourage youngsters to become lifelong readers, but it's also the perfect opportunity for teaching children about finance through books. Below are five children's books aimed at developing financial literacy as well.
5 Books to Give Your Kids for Read Across America Day
"Bunny Money"
This children's book by Rosemary Wells is great for those ages 3 and up. As Max and Ruby hunt for the perfect gift for Grandma's birthday, they are challenged with staying within budget while encountering a host of surprises.
If you know little ones who are fans of the Max & Ruby series, and you most likely do, this story chock-full of bunnies is sure to grab their attention and teach them a thing or two about spending and saving money.
"The Berenstain Bears' Trouble With Money"

Part of the beloved series by Stan and Jan Berenstain, this book tackles the topic of money for ages 4 and up.
Brother and Sister Bear need coins to play the Astro Bear video game, so they find different ways to work for the money. The story is written with a touch of humor while highlighting the importance of separating needs from wants and appreciating the value of a hard-earned dollar.
The Berenstain Bears have been a household name for decades, and though this book was published in the 1980s, the lessons remain timeless.
"Alexander, Who Used to Be Rich Last Sunday"
This story by Judith Viorst is great for readers ages 4 and up. In the book, Alexander's grandparents give him a dollar, and he's feeling rich. However, that money begins to disappear as Alexander's spending is chronicled cent-by-cent.
Parents tend to like the way this book emphasizes saving over spending, as well as the adding and subtracting involved, while the illustrations are sure to keep even the youngest readers engaged.
"Growing Money: A Complete Investing Guide for Kids"
By Gail Karlitz and good for ages 8 and up, "Growing Money" is a great book for the stock broker in training. It explains the principles of investing in kid-friendly terms; young readers will learn about compound interest, bonds, mutual funds and even how to read the finance section of a newspaper. And though this book is targeted to children, adults might find they can learn just as much while reading along.
Read: 3 Lessons You Need to Teach Your Kids About Credit
"A Dollar for Penny"
Penny is a budding entrepreneur who starts her own lemonade stand. As Penny earns her way to an entire dollar, readers learn about various coin values and basic mathematical concepts.
This book by Julie Glass is good for ages 8 and up,  is written in rhyme and features impressive watercolor illustrations as well.
If you're still not sure about picking up one or more of these personal finance storybooks for the young reader in your life, you should know that they can all be purchased on Amazon.com for under $10.
Today's challenging economic landscape makes cultivating financial literacy among children and young adults more important than ever, so use this Read Across America Day to contribute to the effort and read a great book while you're at it.