Disclaimer: This content is not provided or commissioned by the bank advertiser. Opinions expressed here are author's alone, not those of the bank advertiser, and have not been reviewed, approved or otherwise endorsed by the bank advertiser. This site may be compensated through the bank advertiser Affiliate Program.
What is a black card? Black cards are the most exclusive credit cards on the market, and these rare credit cards are often in the pockets of some of the wealthiest citizens around the world. See eight of the best black cards available today and find out if you meet the black card requirements.
Are You Smart Enough to Get a Black Card? Take the Quiz >>

1. Visa Infinite Eurasian Diamond Card
Featuring an actual 0.02-carat diamond surrounded by a golden heart design, the Visa Infinite Eurasian Diamond Card is a sign of wealth and elegance through and through. According to the Eurasian Diamond Club site, "the card cannot be bought." The black card requirement for this exclusive credit card is a personal recommendation from either the management board of the Eurasian Bank in Kazakhstan, or from two current Eurasian Diamond cardholders.
2. The Visa Signature Card
Visa's true top of the line card is the Visa Signature Card, which features some pretty amazing perks like no preset spending limits; access to special sporting events and concert tickets; VIP access to entertainment venues like Broadway shows and musicals; travel accommodations at spas, hotels and with airlines; and special dining experiences.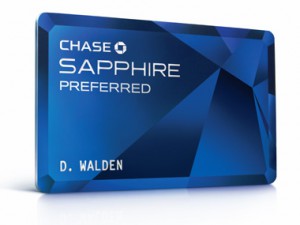 3. The Chase Sapphire Preferred Card
For those who look for exclusivity but prefer not to bank with Visa or Amex, Chase is offering their exclusive Chase Sapphire Preferred Card. The Preferred Card is aimed at households in the United States earning at least $120,000 per year. One of the greatest perks of this black card is no preset spending limit, and a strong rewards program for members. Other notable differences from other black card offerings include: a small $95 per year fee; enhanced travel rewards redemption points; rental insurance; travel protection insurance; emergency travel assistance and extended warranty protection for up to one year.
Related: What Is Chase QuickPay and How Do You Use It?
4. The Black Brazilian MasterCard from the Santander Group
The Santander Group in Brazil offers the unlimited Brazilian Black MasterCard, which is only issued to members of its private bank with a certain undisclosed amount of funds in their accounts. Currently, it is one of the hottest black cards in Latin America with only about 3,000 cards in circulation. Perks of the card include airport lounge access anywhere in the world, private jet discounts, a 24-hour concierge service and an annual fee of $349.
5. The Black Chairman Card from Citigroup
The Citigroup Chairman MasterCard is exclusively for elite cardholders who can afford a $500 annual fee and are currently private, wealthy clients of Smith Barney or Citibank. You will have access to the usual perks such as concierge, airport lounge access and various travel accommodations. The biggest perk is the $300,000 credit limit available to the five percent of the U.S. population who are lucky enough to own one.
6. The Black Bull Card from Merrill Lynch
With a spending limit of $250,000, the Merrill Lynch Black Card is known for free flight hours on Marquis Jets for cardholders. The card is limited to five percent of U.S. residents and offers the usual bells and whistles associated with the best black cards. The Black Card requirements for this card depends on your credit information and other personal finance information such as assets.
Related: 4 Exclusive Credits Cards for People With Good Credit
7. The NatWest Black MasterCard
The NatWest Black MasterCard offers a flexible spending limit, with the maximum limit reportedly offered as high as $1,500,000. You'll need a minimum income of £75,000 ($117,600) a year to qualify, but annual fees are also a bargain at £250 ($392) compared to other black cards. You'll also have the usual black card perks such as 24-hour concierge services and various discounts and accommodations while traveling.
Owning a black card is a symbol of status, but it can also be unique and helpful provided you actually use the perks.
Do you own one of these exclusive black cards on the market today?