How To Request an American Express Credit Line Increase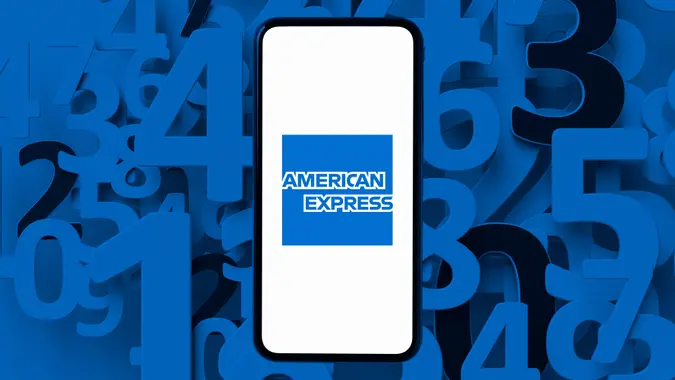 Sometimes a credit card issuer will automatically increase a cardholder's credit limit, but the cardholder can also request a credit line increase. An increase is usually requested to make a big purchase or improve a credit score. If you need an American Express® credit line increase, here are two ways to request one.
How To Determine Your American Express Credit Limit and Account Balance
Before requesting a credit line increase, you should know your current credit limit and account balance. If you're already using most of your available credit, you might be denied. 
To determine your current American Express credit limit, check a recent statement or log in to your American Express online account. You can also view your current balance online.
If you do not have an online account set up for your American Express® card, you can create a login on the American Express website. You will need your American Express card number and four-digit card ID to set up an online account. To set up an online account:
Click the "Log In" button in the upper right corner of the site.
Click "Create New Online Account" from the login screen. 
Enter your 15-digit card and four-digit ID numbers, and then click "Confirm."
Follow the prompts to complete your account setup.
How To Request an American Express Credit Line Increase
You have two options for requesting an American Express credit limit increase — online or by phone.
To request a credit line increase by phone, call the number on the back of your American Express card to speak to an account representative. 
You can also log in to your American Express online account to request a credit limit increase. Once logged in, click "Increase Line of Credit" and then follow the prompts to complete the request.
Does American Express Automatically Increase My Credit Limit?
American Express automatically increases the credit limit for some Card Members and uses several factors to determine eligibility. To improve your chances of receiving an increase, keep your account in good standing, maintain a good to excellent credit score and keep your income and employment information updated in your American Express online account profile.
How Often Can I Request a Credit Increase of My American Express?
As long as your account has been open for at least 60 days, you can ask for a credit line increase as often as you'd like, but that does not mean one will be granted. If you've been given a credit line increase in the previous six months, your income has not significantly increased or your account standing or credit score is not good, you may not be eligible.
Takeaway
While you can easily request an American Express credit line increase online or by phone, American Express might deny it for several reasons. These may include a history of late payments, a low credit score, an increase in the previous six months or an increase request that is too high.
If you want to request a credit line increase to improve your credit score, be aware that American Express may perform a hard inquiry of your credit report, which can negatively affect your score. A credit limit increase can also hurt your credit score if you use a high percentage of your newly available credit.
Information is accurate as of July 11, 2022.
All information about American Express card offers has been collected independently by GOBankingRates and has not been reviewed or approved by American Express. These offers are not available through GOBankingRates.
Editorial Note: This content is not provided by American Express. Any opinions, analyses, reviews, ratings or recommendations expressed in this article are those of the author alone and have not been reviewed, approved or otherwise endorsed by American Express.