The Best Online Banks of 2023
Why you can trust GOBankingRates
At GOBankingRates, we're deeply invested in the quality of our content. Our reporters produce fresh and accurate content that is objective and ethically sound. Any product recommendations on GOBankingRates are independent and based on research and product testing.
Those who opt to bank with online banks will receive many of the same products and services as traditional brick-and-mortar financial institutions, along with the added benefits of lower fees and higher interest rates due to the lower overhead costs of online banks. As online banking continues to grow in popularity, more institutions are providing customers with these services.
To help you decide whether online banking is for you, GOBankingRates has analyzed nearly three dozen online banks across a wide range of factors that include total assets, checking account annual fee, savings account APY, 12-month CD APY, customer service products offered, Bauer rating, products/services offered and average mobile app rating. Based on our analysis, these are GOBankingRates' Best Online Banks of 2023.
GOBankingRates' Best Online Banks of 2023
Best for high interest rates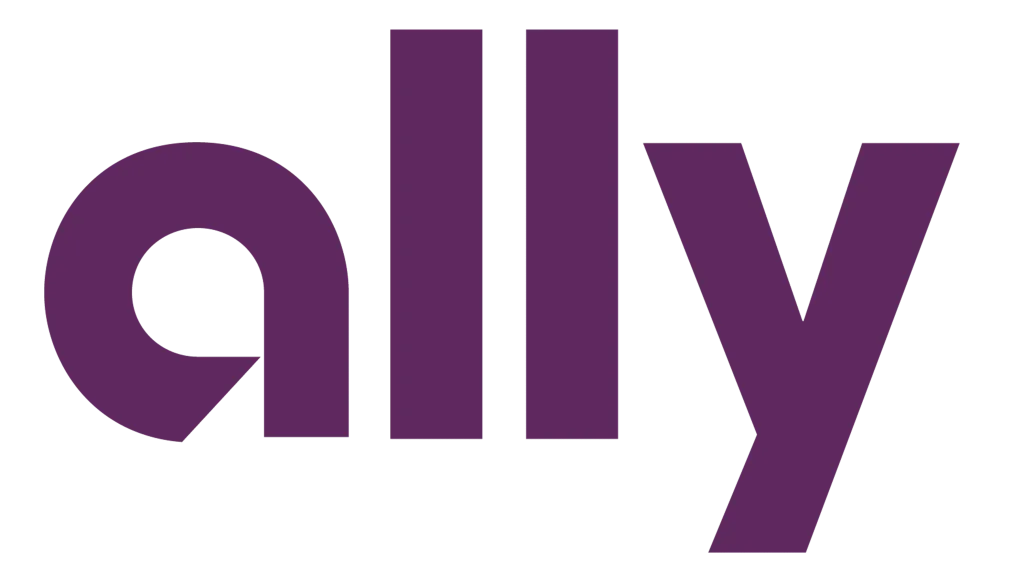 Why we like Ally Bank
Ally Bank features deposit accounts with low fees and high interest rates, a winning combination that helps lift Ally to the top spot. Because of its low overhead, Ally can afford the interest on CDs, checking, savings and money market accounts to compound daily, which provides a higher yield than other standard accounts that compound monthly. For those who don't need to do their banking in person, Ally serves as a convenient option with solid customer service.
High annual percentage yields and low fees on a wide selection of account types, with CD terms that stretch from three months to five years and savings accounts that boast interest rates well above national averages.
Pros
Above-average interest rate on savings account
No monthly maintenance fees or minimum opening balance requirements
Access to over 43,000 Allpoint ATMs in the U.S.
Cons
No direct cash deposits
No branches available
Withdrawals can take several days
Some APY rates have daily minimum balance requirements
Ally Bank offers a 21st-century banking experience that's best for those seeking high interest rates and who don't want a minimum balance requirement to open a checking or savings account. While an online bank may not appeal to all traditional banking customers, Ally's high APYs and solid customer service may be enough to convert some brick-and-mortar stalwarts.
Best for savings without fees

Why we like Amboy Direct
Amboy Direct Bank is an excellent banking option, especially if you're a New Jersey resident. Customers will appreciate the competitive rates and lack of fees, as well as the ease with which you can transfer money between Amboy Direct and your existing checking account.
Jersey First eSavings account comes with a APY on balances up to $50,000, and only $1 is needed to open an account and start earning interest.
Pros
Part of a brick-and-mortar bank with a strong local presence
Competitive rates on savings and money market accounts
No required minimum balances or associated fees
24/7 withdrawals from and deposits to your checking account
Cons
Products limited to savings accounts and CDs
Large balance needed before some CDs earn interest
Best rates and money market accounts available to New Jersey residents only
Amboy Direct doesn't offer a huge selection of products, but the accounts it does offer can generate high yields without fees or minimum balance requirements. Some accounts do require you to put down a large deposit before you'll earn the maximum APY, while some accounts are available only to New Jersey residents.
Best for competitive APYs

Why we like American Express National Bank
Known best for its credit cards, American Express also offers traditional banking products through the online-only American Express National Bank. Its high-yield savings account and certificates of deposit stand out among the product offerings for their competitive interest rates with no monthly service fees.
Rewards Checking account comes with a APY, which is quite high for a checking account. The account also charges no monthly fees and has no minimum balance requirement.
Pros
Savings account APY well above the national average
24/7 account access and customer service
No monthly service fees
Top-rated customer service, according to J.D. Power survey
Cons
No physical branches
Limited account options
Those seeking to grow their savings with higher-than-average interest rates on savings and checking accounts will want to give American Express a closer look. The accounts also come with the added advantage of no monthly service fees. The bank is an especially ideal option for American Express credit card holders who want the convenience of managing all their accounts on the same website or mobile app.
Best for mobile banking

Why we like Axos Bank
With low fees and plenty of banking services, Axos Bank has a lot to offer customers, especially those who appreciate a user-friendly mobile banking experience. In fact, through the highly rated Axos mobile app, you'll have access to personal and business accounts, loans, investing and more. Axos does not have branches, but it does offer rewards checking, which is a rare find. 
Rewards Checking offers both a $100 sign-up bonus and a chance to earn up to a APY, although to reach the maximum APY requires that you meet certain criteria.
Pros
No monthly maintenance or overdraft fees
Excellent checking rewards and rates
Highly rated mobile app
Cons
No physical branches
Low rates for CDs and savings
No in-person customer service
Highlighted by its rewards checking account, Axos also stands out with accounts that carry no maintenance fees, overdraft charges or ATM transaction costs. Plus, because it offers everything from basic banking to investing, Axos is a bank any customer can grow into. As is the case with most banks on this list, it doesn't have any physical branches, so keep that in mind if you prefer in-person banking.
Best for customer service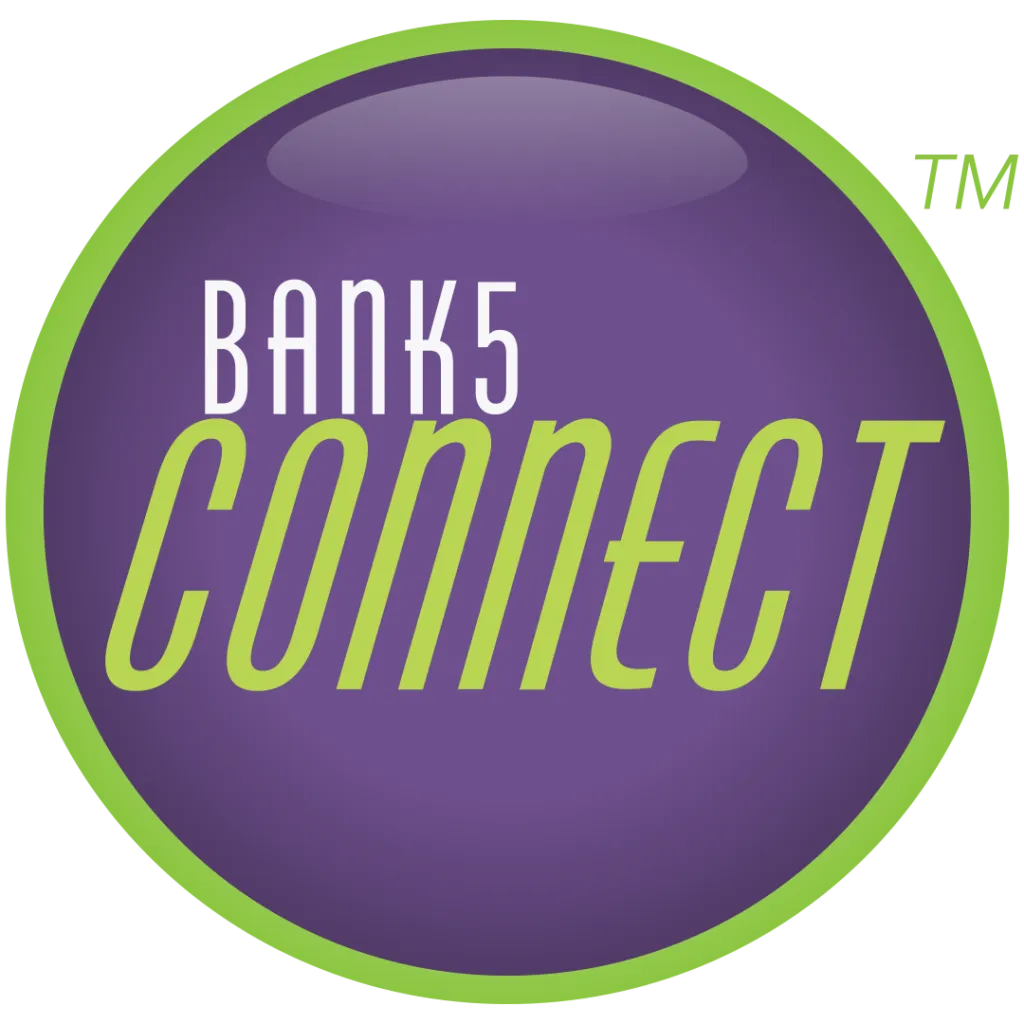 Why we like Bank5 Connect
Bank5 Connect is an online division of BankFive, a bank with branches in Massachusetts and Rhode Island. It offers checking accounts, savings accounts and certificates of deposit, all with competitive interest rates. Bank5 also puts a premium on customer service, and consistently earns high marks in that category.
High Interest Checking pays a APY with a minimum balance of just $100, and it charges no monthly maintenance fees.
Pros
Interest on checking with a $100 balance
Good interest rates on savings and CDs
Fee-free ATMs nationwide
Top-notch customer service
Cons
No brick-and-mortar branches
Minimum balance to earn interest on savings
Deposit products only
Bank5 Connect could be an especially good choice for those seeking the higher rates of online banks while not sacrificing customer service. Bank5's fee-free nationwide ATMs are another top feature. However, if you want the full range of financial services, you'll likely have to combine Bank5 accounts with products at other institutions.
Best for high-yield savings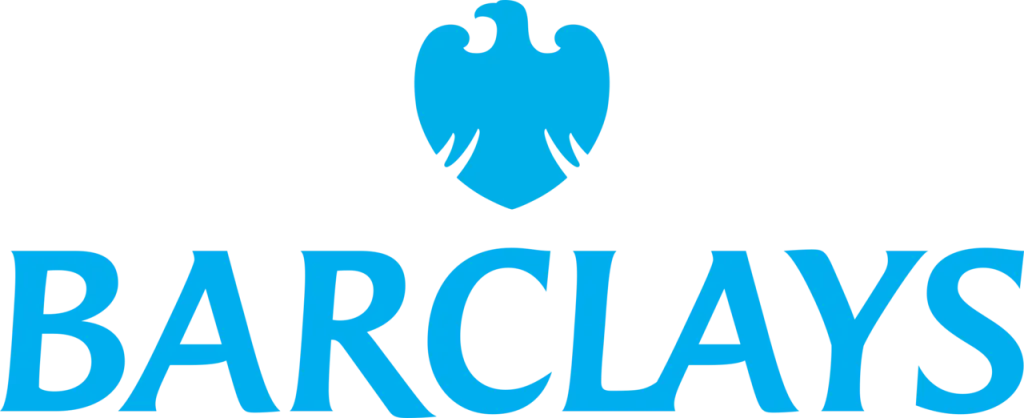 Why we like Barclays Bank
A U.S. subsidiary of the multinational London-based bank, Barclays Bank Delaware offers just two types of savings products, a high-yield online savings account and a CD. However, each delivers appealing benefits to customers looking for a separate account to grow their savings quickly.
Online Savings account comes with a variable APY, and there's no monthly maintenance fee or minimum balance required to open.
Pros
Online savings account pays a higher APY than most competitors
Competitive CD rates 
No monthly maintenance fees
No minimum balance requirements
Cons
Offers only savings accounts and CDs
No mobile app for U.S. account holders
Barclays Bank Delaware has a very limited selection of products, but the ones it does offer — online savings and CDs — both come with generous interest rates and no minimum balance required. This bank will be an appealing option to someone seeking to open an additional account where they can accelerate earnings on a portion of their savings, but it might not be ideal for someone who might need to access money quickly.
Best for high interest rates

Why we like Bask Bank
Bask Bank is an online-only bank that offers savings accounts and CDs, each with outstanding annual percentage yields. Bask's shorter term CDs have especially high payouts and its savings accounts give customers the option of whether to enjoy high interest rates or airline miles.
Interest Savings comes with a APY, which puts it in rare company among the top high-yield savings accounts. Factor in no monthly fees and no minimum balance and you're looking at a powerful earnings machine.
Pros
Choose interest or miles
High interest rate on savings and CDs
No minimum balance or fees
Cons
No checking accounts
No ATM or debit cards
Bask Bank is a great choice for those looking to accelerate their earnings growth. The breadth of products is limited, but Bask excels where it is expected to — paying out top rates while charging no monthly fees.
Best for high rates

Why we like Citizens Access
An online bank that prioritizes low costs, high rates and outstanding customer service, Citizens Access is a solid choice for savings and CD accounts. The bank is limited in the products it offers, but it excels in its specialties, which are rates and fees.
Access Savings comes with a robust APY, and there's no monthly maintenance fee.
Pros
High interest rates
No monthly fees
Cons
No checking account
No physical branches
Citizens Access is a solid option for those seeking a no-cost place to stash some extra cash and earn high returns. You're not going to get checking or more complicated products here, but the high rates and low fees should make up for that for earnings-focused customers.
Best for budgeting tools

Why we like Current
A fintech company with a robust mobile app and a wealth of budgeting tools to help customers stay on top of their savings, Current will certainly appeal to the tech-savvy saver. You can earn outstanding yields on your money, and Current also lets you buy and sell cryptocurrency with no trading fees.
Savings Pods allow you to earn up to APY while also helping you organize your savings goals.
Pros
No minimum opening balance or account balance requirement
Free budgeting tools available in the app
Can get points redeemable for cash back by using debit card at select merchants
Savings Pod balances earn high APY
Cons
Low spending limit on debit card
No physical locations
For customers who embrace technological advances as well as generous interest rates, Current is an intriguing option. Those willing to take full advantage of Current's budgeting tools likely will be on their way to more structured savings. Current checking comes with a debit card that earns cash-back rewards, but be aware that there are daily spending limits on withdrawals and purchases.
Best for wide range of CDs

Why we like Discover Bank
Discover Bank offers a full selection of deposit accounts with no monthly fees, including checking, savings, money market and CDs. The online bank also pays out above-average interest rates and stands out for its round-the-clock customer service.  
High-yield CDs come with an impressive range of terms, with time periods that start at three months and include options all the way to 10 years. Annual percentage yields on these CDs reach up to for a 5-year term.
Pros
No minimum deposits on checking and savings accounts
No monthly fees
No insufficient funds nor overdraft fees
Above-average rates
24/7 customer service
Cons
High minimum deposit to open a CD
No branch availability
Discover Bank has plenty of highlights that make it a strong online banking choice. These include 24/7 customer service, no monthly fees or minimum deposits on checking and savings accounts, and high yields on a wide assortment of CDs. The minimum deposit for a CD is $2,500, so those planning to start with smaller amounts would have to choose the savings product. But that savings account earns a generous APY itself, so either way you'd be earning rates that are well above average.
Best for CDs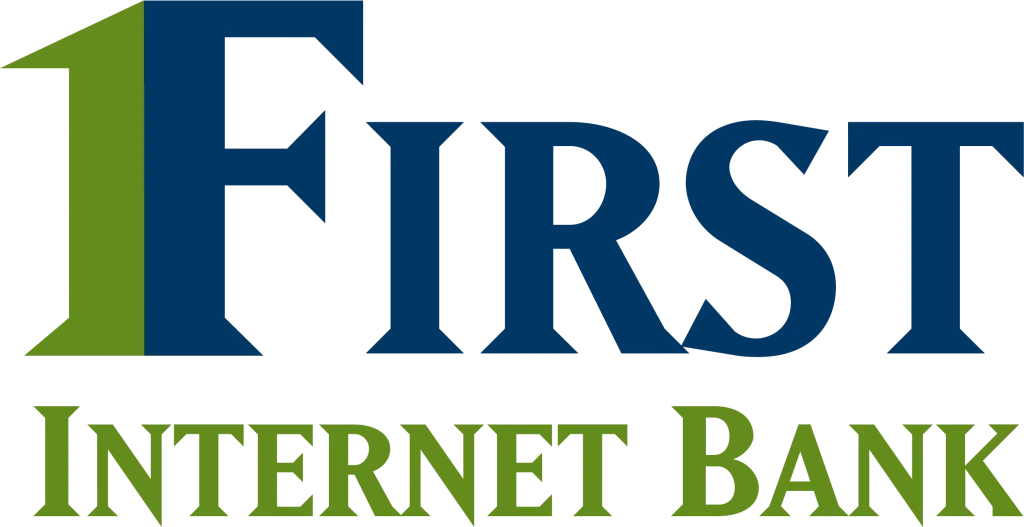 Why we like First Internet Bank
A standout selection of CDs and a pair of appealing checking accounts highlight the products offered by First Internet Bank. With an established history as an online banking leader, First Internet Bank earns high marks for ease of navigation on its website and mobile app.
Interest Checking comes with a APY, and a 12-month CD earns a APY, with a $1,000 minimum deposit.
Pros
Free checking and savings accounts
Great CD account options
Text message customer support available 
Cons
No physical branches
No ATM networks
Customer service is not available 24/7
First Internet Bank is a great choice over a typical brick-and-mortar bank for those who prioritize low fees and higher yields. It also provides a wide range of services and products, so you can do all your banking in one place. However, if physical locations and ATM networks are important to you, consider looking elsewhere.
Best for rewards and high rates

Why we like LendingClub Bank
LendingClub is an online bank that excels at rewarding its customers. From cash-back debit cards to high-yield savings accounts and CDs, LendingClub is a solid choice for customers who want to put their savings to work.
High-Yield Savings pays out a APY, with no monthly fees and just a $100 minimum deposit needed to open an account.
Pros
Rewards account pays interest
Free checking and savings accounts
High rates for savings accounts and CDs
Cons
Only one physical branch
High fees
Mobile app is not highly rated
LendingClub is ideal for those looking to earn high rates on their savings or rewards on their purchases. You'll need to get used to working with an app and debit card for withdrawals and payments, but the benefits are worthwhile.
Best for high yields

Why we like Marcus by Goldman Sachs
Marcus by Goldman Sachs serves up a limited line of products, but its savings account and CD options offer maximum growth on your deposits. Low opening deposit requirements make it easier to start earning high returns without a large initial balance.
Its only high-yield savings account pays out a generous Annual Percentage Yield (APY) as of Feb. 3, 2023, with no minimum deposit required and no monthly fees.
Pros
High APYs
No minimum deposit for savings accounts
Deposits start earning interest immediately
Cons
No checking accounts
No ATM network
No cash deposits
With high yields and low minimum deposits, Marcus by Goldman Sachs opens the door to saving for a wide audience. The online bank may be best for customers seeking a dedicated savings account or CD account that they won't have to access immediately.
Best for high-APY checking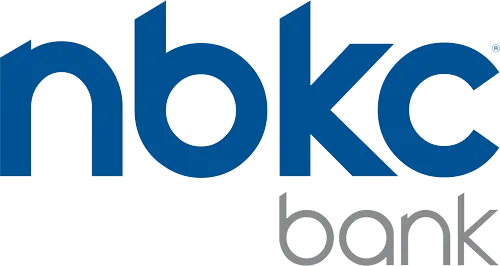 Why we like NBKC
NBKC offers a wide selection of products and services, making it a great choice for those seeking the simplicity of doing all of their banking in one place. Based in the Kansas City area but operating primarily as an online bank, NBKC features a versatile checking account with an impressive interest rate and a money market account that has no minimum deposit requirement.
The Everything Account is a checking account with the option to add built-in savings goals, and it comes with an APY of , far above most checking accounts out there.
Pros
High-interest checking account
Wide range of services
Free access to more than 37,000 ATMs
Cons
Short-term CDs have low APYs
No traditional savings account
A checking account with high interest rates, no fees and an extensive nationwide ATM network highlight the benefits you'll find at NBKC. The bank does have four branch locations, but they're all in and around Kansas City, Missouri, so if you're outside that region, don't expect easy access to in-person banking.
Best for high-yield savings

Why we like Salem Five Direct
The online arm of the Massachusetts-based bank, Salem Five Direct provides checking, savings and CD accounts with competitive interest rates, no minimum balances and no monthly fees.
The eOne Savings account comes with a APY, and there are no monthly maintenance fees. You can open an account with as little as $10.
Pros
High interest on savings with any balance
No limit on savings transactions
Cash back on non-PIN debit card transactions
Cons
Salem Five Direct may offer a limited selection of products, but those options have some solid highlights, especially for savers looking to start generating more earnings on their accounts. A combination checking and savings account gives you a good return on your savings and a checking account that rewards you with cash back. However, this isn't the best choice for those seeking a wide range of banking services from one institution.
Best for online banking

Why we like SoFi
With a full range of services, high interest rates on a combined checking and savings account and a partner network of more than 55,000 fee-free ATMs, SoFi is a solid choice for those looking to do all of their banking at one online bank. The bank also entices potential customers with bonuses and rewards.
SoFi often offers financial incentives and sign-up bonuses for new accounts, so it pays to check its website for current offers.
Pros
High interest rates on checking and savings
Rewards for using the app
No fees or minimums
All your banking and investing in one place
Cons
For customers looking for a one-stop shop for all of their financial business, and who don't need to talk to a teller, SoFi is an ideal choice. The annual percentage yields are quite high, you have access to an extensive network of fee-free ATMs and you can earn rewards and discounts by keeping all of your accounts in one place.
Best for reliable interest rates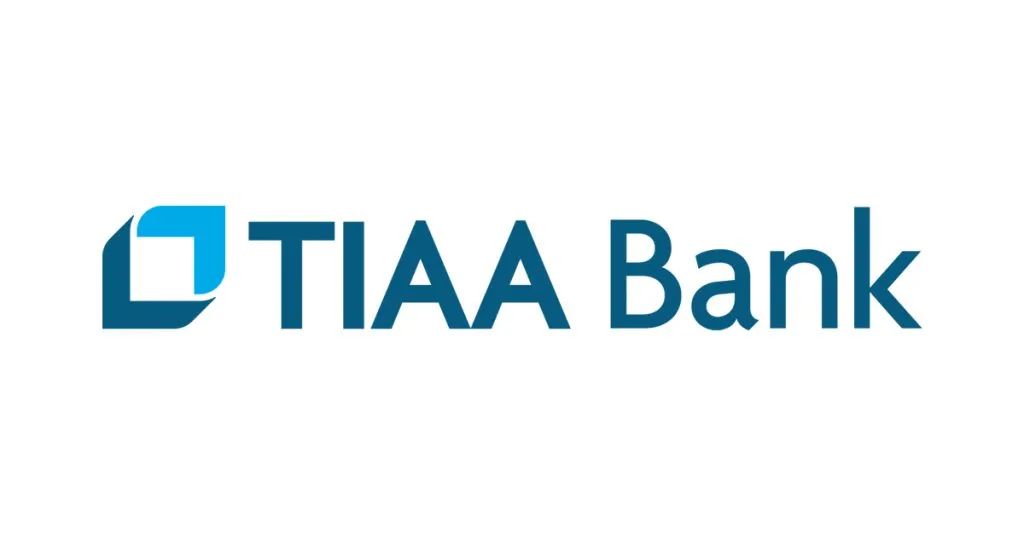 Why we like TIAA Bank
TIAA Bank likely will appeal to customers who value high yields and a variety of products over in-person banking. Customers with enough money to open TIAA Bank's higher yield accounts may find interest rates to be very competitive.
TIAA Bank's Yield Pledge accounts guarantee a yield in the top 5% of Competitive Accounts, which can provide certainty and generous earnings for customers who open Yield Pledge checking or money market accounts.
Pros
Easy online banking via the TIAA Bank website and mobile app
More than 80,000 fee-free ATMs available
High yields on qualifying checking, savings and CD accounts
Cons
Non-TIAA Bank ATM fees are reimbursed only up to $15 per month — though unlimited reimbursements are available if you maintain a minimum average daily balance of $5,000
With high yields on many accounts, a partner network of more than 80,000 fee-free ATMs and a user-friendly website and mobile app, TIAA Bank has plenty to offer those interested in an online bank.
---
What To Know About Online Banking
Online banking allows a bank's customers to conduct a wide range of financial transactions virtually. These transactions may be done using an online bank's website on your computer, laptop or a mobile app.
How Does Online Banking Work?
While the types of banking products and services will vary depending on the specific institution, online banking allows customers to conduct most types of transactions online or through a mobile app. Some common online banking transactions include opening accounts, paying bills, depositing checks, viewing statements and transferring funds.
Online Banking Benefits
Consider the following benefits if you decide to get started with online banking:
Convenience: Once you log in, you can manage your accounts, check your balance, pay bills, view statements and more. Online banking may be done anywhere in the world and right at your fingertips.
Automation: Use automatic features like scheduling bill payments for on-time payments and automate savings to grow your money faster.
Bank Securely: If you misplace or lose your debit card, log into your online bank account to deactivate the card to ensure no further purchases are made. Securely manage your money and monitor your account from fraud anywhere.
ATM Access: Depending on your online banking institution, you may be able to withdraw cash through ATMs accessible by your online bank.
Additional Features: Many online banks help provide a clear picture of your finances using spending, budgeting and other financial monitoring tools.
Online Banking Fees
Typically, online banks do not charge the same high fees as traditional brick-and-mortar banks. You may open a bank account with an online bank that does not charge certain fees. You might not be required to pay monthly fees, minimum balance fees, person-to-person transfer fees, overdraft fees, foreign transaction fees or ATM fees, depending on the online-only bank.
How To Choose an Online Bank
It can be hard to know which online-only bank is best for you and your needs. Here are some suggestions to guide you toward the best online bank for you.
Check the Fees: Banks will promote their free accounts but look to determine whether there are additional fees for services you typically will use, such as check writing or ATM withdrawals.
Read the Fine Print: Read the details as some rates or fees might be promotional in nature.
Check the APY: Always check the APY to make sure it applies to the products you're interested in now or might be in the future.
Check the Website and App: Great rates and low fees are important, but if you can't understand or don't like an online bank's user interface, you might not enjoy the experience over the long run, especially since there are no in-branch options.
FDIC Insurance: All banks on this list have FDIC insurance, and indeed, most banks do. Always check to make sure you understand your financial institution's FDIC insurance policies.
Best Banks 2023
Best Checking Accounts of 2023
Best Online Bank and Neobank Savings Accounts of 2023
Methodology
To determine the Best Online Banks of 2023, GOBankingRates looked at the following factors: (1) total assets as sourced from the FDIC; (2) checking account fees; (3) savings APY; (4) 12-month CD APY; (5) customer service products offered (24/7 customer service, live chat with person, mobile app, and remote check deposit); (6) products/services offered (auto loans, mortgage loans, credit cards, investment services, and insurance); and (7) average mobile app rating between the Android and Apple stores. All factors were then scored and combined, with the lowest score being best. Factors (1) and (2) were weighted 0.5 times and factors (3) and (6) were weighted 2 times. For all savings and checking account data, only the basic accounts/products offered at each institution were analyzed.
FAQ
Although the basic idea behind an online bank can be simple to understand, there are still many common questions surrounding them. Here are the answers to some of the most frequently asked questions regarding online banks.
What is the most trusted online bank?

We recommend reviewing our Best Banks list to learn more about the top online banks. Generally, the most trusted online banks offer a mix of high APYs, low fees and reasonable minimum requirements along with customer service that is easy to interact with.

How do I choose an online bank?

The answer to this question depends on your online-only banking needs. When choosing an online bank, consider checking its features, the APY, reading the fine print to determine any fees and whether you have any banking needs which may require in-person assistance. 

What is the easiest bank to get an account with?

There are several easy banks to join, including online-only banks outlined in our Best Banks list.

What bank gives you money just for opening an account?

The answer to this question depends on the online-only bank you choose to bank with and their current promotions and bonus offers. Review all options available to you. Determine the best account to open based on your banking needs, not necessarily just to receive bonus offers.

Which bank can I open online instantly?

Several banks allow you to open online accounts and use them as quickly as today. Some of these include online-only banks, while others include more traditional brick-and-mortar financial institutions. Learn more about your bank options by reviewing our Best Banks list.
Rates are subject to change; unless otherwise noted, rates are updated periodically. All other information on accounts is accurate as of Feb. 3, 2023.