The Best Banks of 2023
Why you can trust GOBankingRates
At GOBankingRates, we're deeply invested in the quality of our content. Our reporters produce fresh and accurate content that is objective and ethically sound. Any product recommendations on GOBankingRates are independent and based on research and product testing.
There are a large number of banking institutions across the country that customers can choose from to help manage their money. In fact, there are nearly 5,000 FDIC-insured banks within the U.S. that provide a range of services, from checking and savings accounts to loans and lines of credit and convenient options such as online and mobile banking. But with so many options comes the task of determining the best one to work with for your needs.
To determine the best banks in the U.S., GOBankingRates ranked 18 options based on a number of factors, including:
Total assets
Minimum deposit needed to open a checking or savings account
Checking and savings account fees
Minimum balances needed to maintain the account
Savings account APY
Customer service
Options for loans, credit cards and investment services
Mobile app ratings
GOBankingRates' Best Banks of 2023
Best for high rates and no fees
Why we like Capital One
How do you land the coveted top spot on this list? It helps when your checking account, savings account and CDs were each honored as finalists in their respective categories. Above-average interest rates, no monthly fees and a nationwide network of more than 70,000 surcharge-free ATMs combine to make Capital One a financial institution worth checking out.
360 Performance Savings comes with a APY on any balance, with no monthly fees and no minimum balance requirement.
Pros
No monthly service fees
No minimum balances
Higher-than-average interest rates
Over 70,000 surcharge-free ATMs
Capital One Cafés and branches
Cons
Money market accounts not available
Limited to one or two options per bank account category 
Capital One Bank is a primarily online institution that provides interest-bearing accounts with no fees or minimum requirements. While it doesn't have as many physical locations as other major national banks, Capital One's user-friendly mobile app and website make it possible to handle most of your needs online. 
Best for full-service banking

Why we like Bank of America
Offering a wide selection of services and boasting an extensive network of branches and ATMs, Bank of America has the muscle to serve just about every customer's banking needs. Among that assortment of options are some top-notch accounts, including Bank of America's well-regarded checking and savings products.
Advantage Relationship Banking checking accounts pay interest, with the annual percentage yield depending on the size of the balance in the account.
Pros
Large variety of accounts and services
Highly rated mobile app
Wide network of branches and ATMs
Cons
High fees for low-value accounts
High overdraft fees or fees for non-Bank of America ATMs
Low rates on CD accounts
For those looking for a financial institution that provides banking as well as products such as auto loans and mortgages, Bank of America is a solid option. Bank of America is ideal for someone just getting started and in need of basic checking, or someone with a high net worth who wants to integrate banking with wealth management.
Best for competitive rates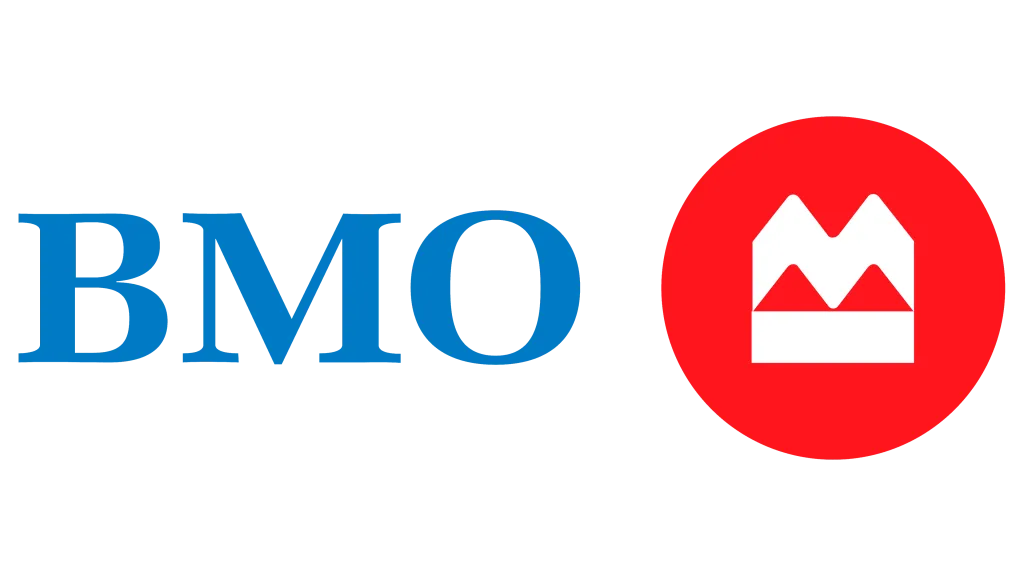 Why we like BMO Bank
A robust selection of products, reliable savings account options and a highly rated mobile app make BMO Bank a popular choice for customers who want a straightforward approach to banking. Competitive savings rates and low fees on basic accounts add to the appeal of BMO.
Savings Builder account pays out a $5 bonus each month when you deposit at least $200, which allows you to earn $60 a year just for saving.
Pros
Large ATM network
Competitive savings rates
No or low fees on standard accounts
Cons
High overdraft fees
Low rates on money market accounts
Limited U.S. branches
BMO Bank is ideal for those seeking a full-service bank with a wide assortment of accounts. While some accounts come with fees, many can easily be waived if you meet certain criteria. BMO doesn't have the branch presence across the U.S. that some other institutions on the list can claim, so in-person banking may not be accessible if you live outside its footprint.
Best for checking and savings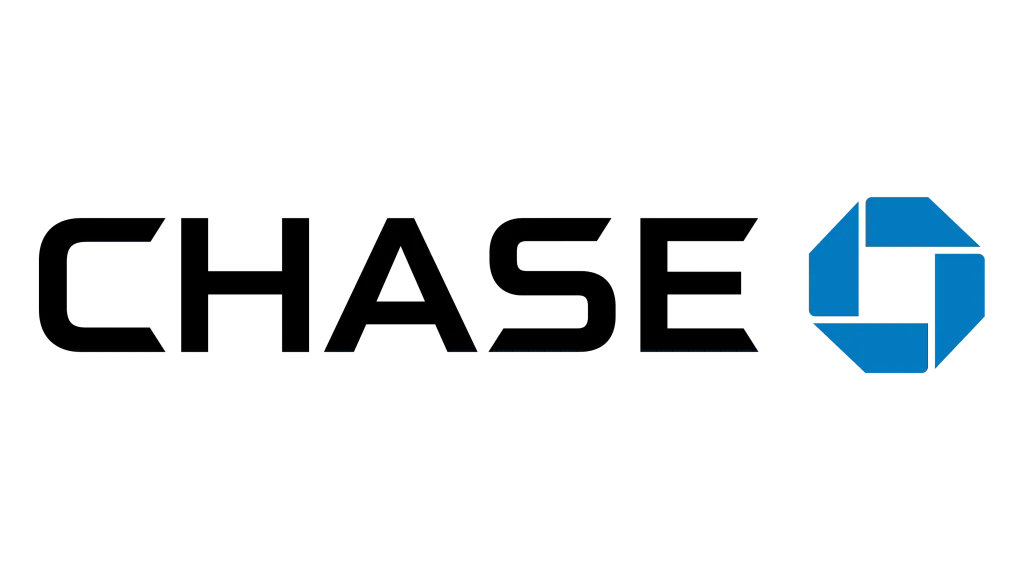 Why we like Chase Bank
Chase is a banking juggernaut that boasts a wide reach and an incredible depth of products, including its eight checking options for different types of clients. While it will appeal to a variety of customers, Chase is an ideal bank for those who value quality checking and savings account options.
Total Checking is a no-frills account and one of Chase's most popular products. The $12 monthly fee gets waived if you keep your balance above $1,500 or make regular deposits over $500.
Pros
Bonus offer for new customers
Large selection of account options
User-friendly mobile app
Cons
No money market accounts
Monthly fees
High fees for non-Chase ATMs
Chase is perfect for the traditional banking customer, as it offers consistency and reliability. The sheer number of account options and banking services is one of Chase's strongest features. Plus, no matter where you roam, you're probably not far from one of its 4,700 branches.
Best for checking

Why we like Citibank
A national bank boasting a range of products, Citibank is an excellent option for those who want to handle all of their banking needs in one place. Citibank offers six checking accounts with the opportunity for cash bonuses and no minimums to open a checking or savings account. It also maintains an award-winning website and mobile app.
Citi® Basic Banking requires no minimum deposit and offers unlimited check writing, and the $12 monthly fee can be waived if you maintain a high enough balance.
Pros
Variety of checking accounts
No required minimums to open checking or savings accounts
Opportunities for bonuses
Cons
Low savings rates
Fewer U.S. branches than other national banks
Can't open top-tier savings account separately from relationship tier
Citibank is great for customers interested in a bank with a solid reputation and who want to build their finances over time at the same institution. While Citibank charges some fees, they are similar to what you'd find at other major banks, plus there are ways to waive the fees. Citibank has one of the largest selections of checking accounts you'll find out there.
Best for wide range of services

Why we like Citizens Bank
Citizens Bank has branches across the Midwest, Northeast and Florida, and it offers a variety of accounts, many of which don't have monthly account fees or have fees that you can easily get waived. The bank provides numerous physical locations and ATMs in the 14 states that make up its service area, and its online banking and mobile app help broaden its reach.
One Deposit Checking requires no minimum balance, and the $10 maintenance fee is waived as long as you make at least one deposit each month.
Pros
Multiple account options
Easy-to-avoid monthly fees
No required minimum to open most accounts
Cons
High overdraft fees
In-person banking only available regionally
Low savings and CD rates
Citizens Bank is a good option for those who want a diverse product line and a one-stop shop for their banking needs. While those looking for low monthly fees will appreciate what Citizens has to offer, customers searching for high yields on deposit accounts may be underwhelmed by Citizens Bank's rates.
Best for specialized accounts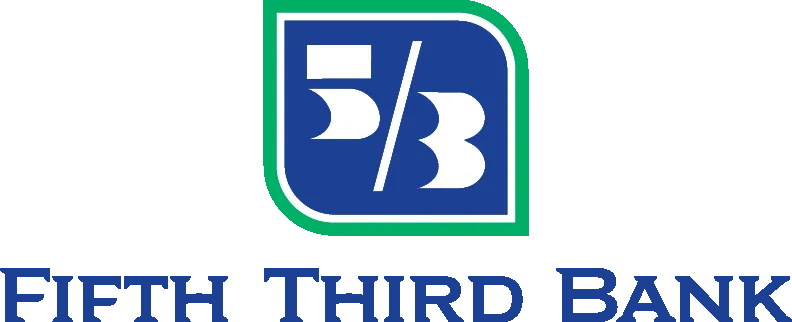 Why we like Fifth Third Bank
Headquartered in Ohio with locations across 11 states, Fifth Third Bank offers a wide selection of products highlighted by specialized checking and savings accounts. It's a great option for those looking to handle all of their banking in a single place.
Fifth Third Momentum Checking has no minimum balance required and no monthly fee, and it gives you extra time to avoid overdraft fees.
Pros
Wide variety of products, including investments and insurance
Better interest rates when you have multiple accounts
Specialized checking accounts
Cons
Regional bank with close to 1,100 branches
Low rates except on promotional CDs
Fifth Third Bank is a solid choice if you want to keep all of your accounts at one bank and you live in Fifth Third's coverage area — or don't mind banking online or on the mobile app. However, those who prioritize competitive interest rates will likely want to look elsewhere.
Best for free checking

Why we like First Citizens Bank & Trust Company
First Citizens Bank has all of the products most people need, including checking accounts, savings accounts, CDs, credit cards, mortgages and other loans, investment accounts and insurance. It tallies more than 500 branches across 23 states and you can reach a customer service representative seven days a week.
Free Checking account requires no minimum balance and just a $50 opening deposit, although you'll need to sign up for paperless statements to waive fees.
Pros
Wide variety of banking products
CD relationship rates for customers with Premier or Prestige checking accounts
Free checking and savings options
Cons
Some monthly service fees are difficult to waive
Limited branch availability
First Citizens Bank offers all of the banking and investment products and services most people need, and it offers incentives for customers to hold multiple accounts. Rates on savings products are relatively low compared to some other banks.
Best for high yields

Why we like First Republic Bank
First Republic Bank caters to wealthier customers who appreciate its banking, wealth management and investment services, but it isn't just for those with high net worths. Generous yields on savings accounts, CDs and money market accounts make it appealing to a wide range of people. First Republic Bank was recently sold to JPMorgan Chase in the wake of the bank's recent collapse.
Passbook Savings boasts a annual percentage yield on balances below $25,000, and that rate trends upward for even higher balances. There's a $500 minimum opening deposit.
Pros
Interest-bearing checking options
ATM rebates available 
Large variety of products and services
Competitive APYs
Cons
Limited branches in select markets
Balances of $1 million or more needed to get the highest APY on some accounts
First Republic Bank offers multiple standout products, such as its high-yielding Passbook Savings account and flexible Liquid CD. It's a good fit for those with a larger-than-average bank balance and those who value wealth management guidance.
Best for checking

Why we like KeyBank
KeyBank provides a wide variety of products, highlighted by its five checking account options. Choices include basic fee-free checking and an online-only option as well as relationship accounts. The bank puts a premium on customer service with extended hours for chat support, Twitter assistance and around-the-clock live phone support.
Key Smart Checking requires no minimum balance and charges no service fee, and you can open an account with an initial deposit of just $10.
Pros
Fee-free overdraft protection available
Mobile app is user-friendly and highly rated
Upgraded ATMs accept cash deposits
Cons
Higher-tier checking accounts have high monthly maintenance fees and high balance requirements to waive them
Interest-bearing checking accounts offer a minimal amount of interest
Must live in one of 15 states to bank with KeyBank
KeyBank has a wide selection of checking, savings and money market accounts, as well as CDs. Some checking accounts have relatively steep monthly fees, although you can have them waived if you maintain a high enough balance.
Best for basic checking

Why we like Manufacturers and Traders Trust Company
M&T Bank offers a full suite of financial services at competitive rates, and its community-minded service model sets it apart from some other full-service banks. It also requires low minimum initial deposits and waivable monthly fees.
EZChoice Checking account has no monthly maintenance charge or minimum balance requirement, and it requires just a $25 opening deposit.
Pros
Low minimum opening deposits
Waivable monthly maintenance fees
Plenty of account options
Cons
Limited service area
High minimum balance requirement on Premium checking
M&T Bank's diverse line of products offer something for everyone. With personalized service and a range of checking and savings accounts, M&T is a great option for those who live in the bank's service area.
Best for planning tools

Why we like PNC Bank
PNC Bank provides one-stop shopping for banking, including checking, savings and money market accounts. It also provides credit cards, mortgages, auto loans and student loans. Through its Virtual Wallet, it offers a combination of checking, short-term planning and long-term savings. Each account is a part of PNC Bank's Spend, Reserve and Growth model.
PNC offers several tiers of Virtual Wallet, including the basic and student versions, Virtual Wallet with Performance Spend and Virtual Wallet with Performance Select.  With each option, customers get a primary checking account, an interest-bearing checking account and a long-term savings account. The Virtual Wallet options offer an array of tools to help you manage your funds.
Pros
Variety of management and planning tools
24-hour grace period for overdraft fees
No minimum balance for checking and high-yield savings account
Cons
Limited branch locations

High overdraft fees

Rates vary by location
PNC Bank is best for people who live in select Midwest, Northeast or Southern states where brick-and-mortar branches are located. If you live in one of the areas served by PNC Bank, or if you want to bank online only, it's a solid choice. The breadth of product offerings and the advanced technology make it worthy of consideration if you're in the market for a new bank.
Best for customer service

Why we like TD Bank
TD Bank has a variety of options, from checking and savings accounts to credit cards, personal loans and home equity loans. However, one of TD Bank's most impressive features may be its 24/7 live customer service.
TD Bank often offers sign-up bonuses for new customers, and new checking customers can currently get up to $300 when they open an account.
Pros
Extended branch hours on nights and weekends
Sign-up bonuses for checking accounts
Rewards for having multiple accounts
Cons
Low CD interest rates
Monthly fees unless minimums are met
TD Bank provides banking services at more than 1,100 branch locations and 2,600 ATMs across the East Coast. Its round-the-clock customer service and generous sign-up bonuses should entice nostalgic customers who appreciate both of those features that have disappeared from some other banks.
Best for full-service banking

Why we like The Huntington National Bank
With a strong presence in the Midwest, Huntington National Bank offers financial products ranging from mortgages to checking, savings and even business accounts. It has over 1,000 branches and more than 1,600 ATMs in the U.S.
Platinum Perks Checking is an interest-bearing account that comes with various benefits, such as identity monitoring, annual-fee waivers on home equity lines of credit and more.
Pros
24-Hour Grace and $50 Safety Zone features for overdraft fee relief
Standby Cash offers a line of credit that can be repaid with no interest or fees over three months
Waivable monthly maintenance charges
Cons
Varying minimum balances for different accounts
Huntington Bank is a great one-stop shop option for those who live in its service area and plan to open numerous accounts and services within one bank. The main drawback is that you won't get the high yields on deposit accounts that you may find at some online banks.
Best for basic checking

Why we like Truist Bank
The product of a 2019 merger, Truist Bank is now the seventh-largest bank in the U.S. and offers a wide range of services to customers. Its checking and savings products offer protection from overdraft fees and require low minimum balances.
The Truist Confidence Account offers checking with no overdraft fees, with a minimum opening deposit of $25 and a $5 monthly fee that can be waived.
Pros
Monthly maintenance fees are easily waived
No overdraft fees on checking accounts
Buffer for unintended overspending
Cons
Relatively low interest rates may not make interest-bearing accounts worthwhile
Not as many branches as some of its competitors
Truist Bank delivers affordable banking products and services and the convenience of banking at a branch or online. While you may be able to find higher APYs elsewhere, this bank works well for people who would benefit from a free savings account and a large network of branches.
Best for customer experience

Why we like U.S. Bank
U.S. Bank ranks as the fifth-largest bank in the U.S., with more than 2,700 branches in 26 states, and it offers an assortment of products and services. In addition to its various checking and savings accounts, U.S. Bank also boasts a highly rated mobile app and 24/7 customer service.
Standard Savings account requires just a $25 minimum opening deposit, and its low monthly fee of $4 gets waived if you maintain at least a $300 balance in your account.
Pros
24/7 customer service
More than 2,700 branches in 26 states
Variety of checking account options
Cons
Low APYs
Can get better savings rates elsewhere
Monthly checking account fees unless the minimum requirement is met
U.S. Bank is ideal for those who prioritize the convenience of accessible customer service and a large network of ATMs, and who don't want to run a high risk of overdraft fees. Like most national banks, U.S. Bank's strength is the first-rate breadth and quality of its services. However, customers who want a completely fee-free banking experience with higher yields might be happier with an online bank.
Best for many locations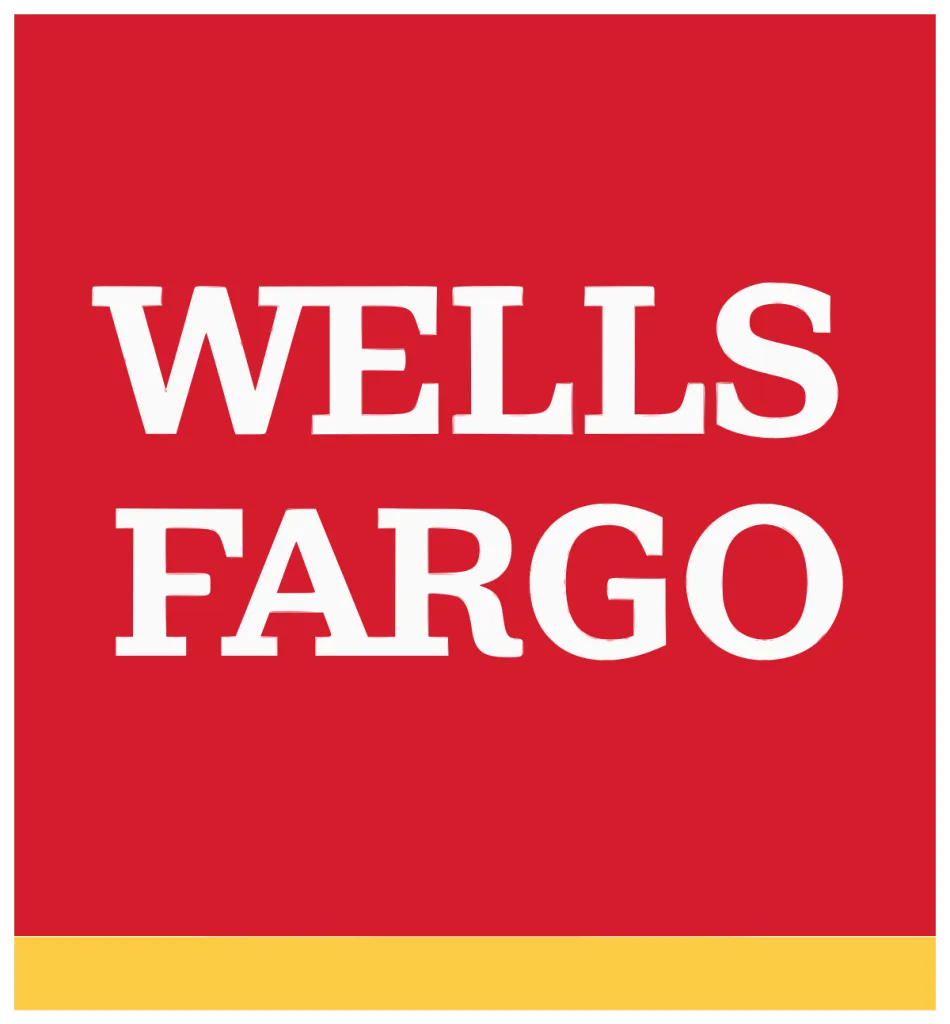 Why we like Wells Fargo Bank
With around 4,700 branches, Wells Fargo has more locations than any other bank in the U.S. Offering everything from checking and savings accounts to credit cards, loans and brokerage services, Wells Fargo fits the bill for those seeking a single bank for all of their financial needs.
Way2Save Savings account pays out a APY, and it requires a minimum opening deposit of $25.
Pros
Wide array of products
Easy and accessible mobile and online banking
Approximately 4,700 retail banking branches and more than 12,000 ATMs nationwide
Rewards and bonus interest rates for high-balance accounts
Cons
Low APY rates compared to online banks
Monthly service fees on checking and savings accounts
Wells Fargo is great for a traditional bank customer because of its reliability and accessibility. While you may be able to get a higher interest rate at an online bank, you can walk into a Wells Fargo branch almost anywhere in the country and ask questions or make transactions.
---
What To Consider When Choosing the Best Bank
When choosing a bank, there are several factors you should look for — including the products and services it offers, its fees and interest rates, and, if it's a brick-and-mortar institution, whether there are physical branches near you. The best bank for you will also depend upon the type of account you wish to open. You can also open different accounts at different banks to take advantage of the best rates and offers for specific accounts.
Banking Basics
In this day and age, there are more banking options than ever before, each offering different services and accessibility that are tailored toward individuals as well as businesses. Every bank operates independently with its own terms, rates and range of options for customers, however, there are many types of banks and standard services that most will provide to help clients manage their money.
Different Types of Banks
In this day and age, there are more banking options than ever before, each offering different services and accessibility that are tailored toward individuals as well as businesses. Here are some of the main types available:
National Banks: The big banks that have a national presence and thousands of physical locations, with recognizable names like Chase, Wells Fargo and Bank of America, among others.
Online Banks: Unlike national banks that have plenty of brick-and-mortar locations, online banks work primarily in the digital space including website portals and mobile apps.
Retail Banks: Financial institutions that cater to retail consumers, aka regular people, rather than corporations and large businesses. They offer personal banking options like checking and savings accounts as well as loans.
Neobanks: Non-traditional banking options that are virtual and rely on fintech solutions to provide money management without in-person customer support. They generally partner with more established institutions to provide services.
Private Banks: A concierge-style service providing personalized counseling for wealth management and estate planning, and is usually reserved for high net worth individuals.
Standard Bank Services
How Your Money Is Protected in a Bank
National banks are insured by the Federal Deposit Insurance Corporation (FDIC) which protects up to $250,000 per person per institution. So for any event that may affect a financial institution's health or viability, whether a natural disaster or default, a customer's money is insured through this federally regulated mandate.
How To Choose the Best Bank
Finding the right bank for you is an important step in getting control of your cash flow and reaching your financial goals. In order to do so, be sure to familiarize yourself with what banks near you are offering, and what best suits your needs.
Banking Terms To Know
Here is a glossary of terms commonly used in banking.
Account balance: Total funds in your account.
Adjustable rate: Typically a mortgage rate or rate of interest that can vary during the term of the loan. 
Annual percentage rate: APR is the interest rate and fees you're charged per year for a loan or credit card. 
Annual percentage yield: APY is the annual rate of return on a savings, checking, CD or money market account. 
Automated clearing house: ACH is the electronic network used to transfer money between accounts at different banks or financial institutions.
Available balance: The amount from the balance in your account ready for immediate withdrawal.
Beneficiary: An individual, institution, trustee or estate that will receive money or other benefits upon the death of a certain person. 
Certificate of deposit: Also known as a CD, this is a savings product used to lock in a fixed APY on deposits for a set period of time until the maturity date
Checking account: The day-to-day account that allows easy access to your money for withdrawals, checks or online transactions. 
Credit score: Number, or score, indicating an individual's creditworthiness. This is based on factors such as your total debt, number of open accounts and whether you rent or own your home. The better your credit score, the easier it will be to secure things like loans through banks.
Debit: A transactional decrease in a bank account, such as a withdrawal or writing a check. 
Debit card: An ATM card linked to your account that allows you to buy things in stores or pay for things online, and have the funds directly withdrawn from your checking account.
Deposit: Any funds you put into your account.
Direct deposit: Any regular or scheduled automatic deposit to your account made by your employer or an outside agency.
Early withdrawal penalty: Fees you incur for withdrawing funds from an account before its maturity date. 
eBills: Paperless electronic bills that are sent directly online for payment instead of being mailed to your home.
Electronic Funds Transfer: EFT is money sent or transferred between accounts through ATMs or electronic payment systems.
Federal Deposit Insurance Corpe: The FDIC is an independent U.S. government agency that insures and protects bank accounts and deposits of up to $250,000.
Fixed rate: An interest rate that does not vary for the entire term of the loan or deposit.
Home Equity Loan: A loan that uses the equity of your home as collateral. 
Indexed rate: The rate charged for an adjustable rate loan for things such as a mortgage or credit card payment.
Interest: This can be either the cost of borrowing money or the amount earned on a deposit account. 
Interest income: The amount of money you earn on savings accounts, CDs and money markets. This is considered taxable income.
Interest rate: Either the interest charged on loans or the annual percentage paid on an interest-bearing savings account or CD.
Joint account: A bank account that has more than one person's name on it, thus giving equal ownership to each account holder.
Maturity: The date the CD funds are available for withdrawal or renewal with interest paid. This can also refer to the date a full balance is due on a loan.
Minimum balance: This is the amount your average account balance must stay above to avoid fees.
Money market account: A high-yield savings account that allows you to still have regular access to your funds.
Mortgage loan: A loan used to purchase or refinance a home, real property or another real estate property, with payments usually spread over 10 to 30 years. 
Overdraft protection: An arrangement that typically comes with a minimum balance requirement made between you and your bank that allows you to withdraw more than the balance in your account without incurring any penalties.
Periodic rate: The cost of credit interest rate over a specific period of time such as per day or per month.
Personal identification number: A PIN is a private number issued with your debit or credit card so you can withdraw money from ATMs. 
Routing number: The first nine numbers that appear at the bottom of a check to identify the financial institution responsible for holding the account. These numbers can also be found in your bank's mobile app or online account.
Savings account: An interest-bearing deposit account used for storing money.
Service charge: A charge or fee for a service or a penalty for not meeting certain requirements, such as insufficient funds, not meeting minimum balance requirements or surplus transactions.
Surcharge: This is typically the fee you are charged when you use out-of-network ATMs.
Term: The time to the maturity of a loan or deposit
Variable rate: An interest rate that fluctuates for things such as lines of credit, during the term of a loan, or on a deposit account. 
Wire transfer: An electronic payment service for transferring funds by wire to use during the same business day. 
Bank Fees
All banks operate differently but many have fees that may be applied for maintaining accounts unless you meet certain requirements. For example, a savings account may require that you keep a minimum amount deposited at all times to avoid a fee and a checking account may dictate that you must have regular direct deposits made in order to not be charged. Many banks also apply overdraft fees, charging customers any time they overdraw a checking account where the available balance can't cover the purchase being made.
Bank Interest Rates
Savings accounts and certificates of deposit opened with a bank will both accrue interest, though the amount will change based on the financial institution and the current average as dictated by the Federal Reserve. Savings accounts will have a lower interest rate than a CD but it's best to shop around to find the most competitive offer.
ATMs and Online Banking Services
It used to be that you had to wait until a local branch of a bank was open to withdrawing money or deposit checks. But with advanced technology, there are more convenient options nowadays. All major banks have ATMs that allow you to do most of your banking business at any time of the day without needing a teller to be present. Online banking portals and mobile apps also offer the same 24/7 banking opportunities where you can check balances, transfer funds, pay bills and deposit checks by taking a photo with your smartphone.
How To Open a Bank Account
Once you've determined which financial institution you want to do your banking with, you'll need a few items in order to open an account. That list includes:
Government-issued ID
Social Security number
Initial deposit to fund the account
Most of the time you can open new accounts either in-person or online. Once established, you may also need to change your paycheck direct deposit and update any of your linked automatic bill pay agreements.
Sign-Up Bonuses
Banking is a competitive field and many major institutions will offer incentives to encourage new clients to work with them. Many provide sign-on bonuses when you open a new account that can top $150 to $300 or more. It's one more point to consider when deciding where to bring your business.
Alternatives to Banks
Though banks are a secure way to save and store your money while managing your finances, they are not the only financial institutions that you have as an option. It is always important to do your research to see what banking system works best for you.
Bank vs. Credit Union
There is another option for banking called a credit union. Unlike a traditional national bank which is a for-profit entity and is governed by shareholders, a credit union is a not-for-profit institution that works for its membership. Meaning, they're generally smaller and community-based with more personalized services. There are a few factors in order to be considered eligible for membership in a credit union — usually determined by where you live, an employer you work for or a community you belong to such as the military. Because credit unions are smaller and not-for-profit, they typically offer better interest rates and lower fees than traditional banks. However, there usually aren't as many branch locations and advanced technology like mobile apps that national banks offer.
Bank vs. Brokerage
A bank account holds cash deposits which you can write checks from and use the debit card linked for transactions. Banks also provide services such as loans and lines of credit. Brokerage accounts hold securities such as stocks, bonds, and mutual funds. Some brokerage accounts also hold cash deposits and provide a debit card but generally specialize in investments and portfolio building.
Recap of Best Banks of 2023
More Best Banks 2023
Best Checking Accounts of 2023
Best Online Bank and Neobank Savings Accounts of 2023
FAQs About Banks
Although the basic idea behind a bank can be simple to understand, there are still many common questions surrounding them. Here are the answers to some of the most frequently asked questions regarding banks.
What are the top 10 biggest banks?

The Federal Reserve regularly reports on the biggest banks in America, determined by the number of branches/ATMs available as well as services provided for customers. With that in mind, the top 10 currently include, in alphabetical order: Bank of America, Capital One, Chase Bank, Citibank, Goldman Sachs, PNC Bank, TD Bank, Truist Bank, U.S. Bank and Wells Fargo.

What's the No. 1 bank in America?

Based on the number of branches and ATMs available as well as customer service hours and products offered, Chase Bank is the No. 1 largest bank in the U.S. with a presence in nearly all 50 states as well as a network of 16,000 ATMs.

Which is the safest bank in the world?

Since all major banks are insured by the FDIC, all rank similarly when it comes to safety. The FDIC insures up to $250,000 per person per account and per bank. This is the same cap for a credit union, though they are insured under the National Credit Union Administration.

Is my money safe in the bank during a recession?

Yes. Any money you have deposited into a checking, savings or another type of bank account is safe during a recession. Major banks are FDIC insured therefore you are covered for the full balance of your account typically up to $250,000.
Rates are subject to change; unless otherwise noted, rates are updated periodically. All other information on accounts is accurate as of May 1, 2023.
Caitlyn Moorhead contributed to the reporting for this article.
Research Methodology
To determine the Best Banks of 2023, GOBankingRates looked at the following factors: 
Minimum deposit to open a checking account
Monthly checking fee ratio (minimum to avoid fees compared to the monthly fee itself)
Minimum deposit to open a savings account
Savings APY
Bauer rating (out of 5 stars)
Products and services offered (auto loans, mortgage loans, credit cards, investment services and insurance:
Average mobile app rating between the Android and Apple stores. 
All factors were then scored and combined, with the lowest score being the best. Factors (1) and (3) were weighted 0.5 times, factor (4) was weighed 2.5 times and factor (6) was weighted 1.5 times.
Banks Monitored by GOBankingRates
SoFi, Capital One, NBKC, Bank of America, Chime, Charles Schwab Bank, Axos Bank, Current, First National Bank of Pennsylvania, Citibank, New York Community Bank, First Internet Bank, TIAA, Ally Bank, Truist Bank, Wells Fargo, JPMorgan Chase Bank, Quontic Bank, LendingClub Bank, One Finance, First-Citizens Bank, BMO Bank, FirstBank, Bank 5 Connect, BankUnited, The Huntington National Bank, iGOBanking.com, Arvest Bank, First Interstate Bank, Manufacturers and Traders Trust Company, TD Bank, Zions Bancorporation, USAA Federal Savings Bank, Citizens Bank, Fifth Third Bank, PNC Bank, Pinnacle Bank, Keybank, IncredibleBank, Simmons Bank, Santander Bank, Southstate Bank, Bank of Hawaii, First National Bank of Omaha, Bank of the West, First Hawaiian Bank, Texas Capital Bank, Salem 5 Direct, Umpqua Bank, Synovus Bank, Fulton Bank, Flagstar Bank, Associated Bank, UMB Bank, Valley National Bank, United Community Bank, Washington Federal Bank, Centennial Bank, Prosperity Bank, Ameris Bank, United Bank, Pacific Premier Bank, BOKF, City National Bank of Florida, Midfirst Bank, Frost Bank, TAB Bank, Eastern Bank, FNBO Direct, Cadence Bank, Webster Bank, Old National Bank, Regions Bank, Wilmington Savings Fund Society, MUFG, Union Bank, Bank OZK, First Horizon Bank, CIBC Bank USA, Glacier Bank, Comerica Bank, East West Bank, First Republic Bank, Columbia State Bank, City National Bank, State Farm Bank, Goldman Sachs Bank USA, Marcus by Goldman Sachs, The Bank of New York Mellon, State Street Bank and Trust Company, Citizens Access, Silicon Valley Bank, U.S. Bank National Association, Morgan Stanley Private Bank, Morgan Stanley Bank, Capital One Bank USA, Charles Schwab Premier Bank, TD Bank USA, BNY Mellon, Bank of America California, HSBC Bank USA, The Northern Trust Company, American Express National Bank, UBS Bank USA, Signature Bank, Discover Bank, VirtualBank, Western Alliance Bank, Bank of China, Raymond James Bank, Deutsche Bank Trust Company Americas, BankDirect Capital, Comenity Bank, EmigrantDirect, My Savings Direct, Amboy Direct, Bask Bank, Synchrony Bank, Pacific Western Bank, Barclays Bank Delaware, Commerce Bank, Salle Mae Bank, Stifel Bank and Trust, Cathay Bank, Customers Bank, Green Dot, VioBank, Hancock Whitney Bank