5 Big MLB Names Who Struck Out at Saving Money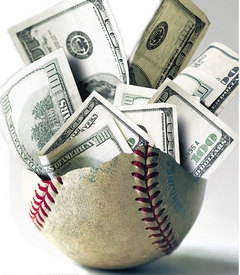 It's baseball playoff season again, as Americans look forward to all the best things that make our National Pastime so great, like the symmetric beauty of a baseball diamond, that crack of a bat against ball, the roar of the crowd … and financial literacy?
Major League Baseball is one of the biggest and most lucrative industries known to mankind. The average net worth of a pro baseball team in 2011, according to a report by Forbes, at $605 million, marks a 16-percent increase from the playing season prior. And that's nothing compared to the broadcast rights MLB recently struck with Fox and Turner Broadcasting — $12.4 billion over the next eight years. Baseball isn't just sport; it's big business.
Sometimes, there's a downside to how athletes manage their money. A Sports Illustrated poll stated that over 78 percent of former pro football players go broke after retirement; and 60 percent of basketball players are in the red just five years after retiring from the game.
By many accounts, pro baseball players aren't much better. Though we may admire our favorite athletes for their superhuman feats of sportsmanship and athletic ability, when it comes to personal finance, it's a whole different ballgame.
We can all learn a thing or two from these five baseball players who struck out at the plate financially.
5. Rollie Fingers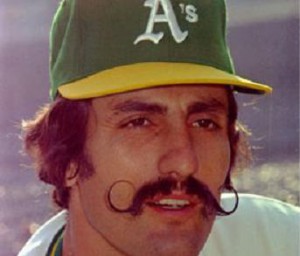 Talk about some bad investments. Fingers, whose surname was perfect for becoming a master of throwing one mean knuckleball, made some dubious facial hair choices over the years, but nothing compares to his post-baseball career ambitions.
After retiring from the mound, Fingers and his 1920s mustache took one eccentric step further, putting millions of dollars into pistachio farms, wind turbines and breeding Middle Eastern race horses. Three years in and Fingers filed for bankruptcy.
According to Business Pundit, the former reliever owed more than $4 million despite claiming a net worth of just $50,000. Fingers, who later recovered some assets via the baseball memorabilia route, also narrowly escaped an income tax delinquency charge. Apparently, the state of Wisconsin said Fingers owed it $1.7 million.
4. Jack Clark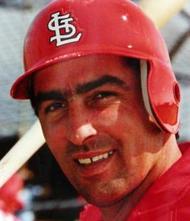 He wasn't called "Jack the Ripper" for nothing. A power hitter and member of the 300-home run club, Clark was the stalwart first baseman and outfielder during the glory days of teams like the San Francisco Giants and St. Louis Cardinals. But he was also known for his vehicular extravagance, tearing through at least 18 luxury cars during his athletic heyday — and paying off just one of them.
One of the worst nightmares of any sports car finance departments, Business Pundit said that Clark, who at one time began financing a $717,000 Ferrari, declared bankruptcy for $11.4 million in debts. And that wasn't all. According to reports, Clark also lost his million-dollar home and a proposed drag racing endeavor, all on account of the naive belief that one can never have too many cars, and that there will always be enough money.
3. Pete Rose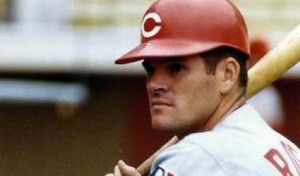 Maybe if the same Japanese neuro-researchers examined Pete Rose's brain, they'd have suggested medication for his addiction to gambling. Nicknamed Charlie Hustle, the Hit King amassed over 4,000 base hits in his career, but won't ever enter the Baseball Hall of Fame; player/manager Rose was banned from the game in 1991 for allegedly betting on MLB games, a no no in pro baseball.
While Rose remains adamant that he never bet against his then-team, the Cincinnati Reds, he did confess to gambling on other MLB games; according to the famous Dowd Report, those wagers were anywhere from $2,000 to $10,000 per day.
2. Lenny Dykstra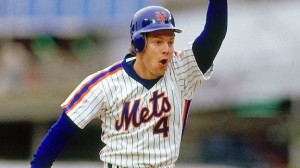 "Nails" will always be remembered as the tougher-than-his-nickname outfielder for the 1986 World Series-winning New York Mets, and a three-time member of the National League All Star team. While Dykstra was a great baseball player, a financial expert he was not.

Shortly after retiring from the game, Dykstra initially made some smart money moves. Dykstra owned a series of successful car washes in Southern California, a private jet charter service and was lauded by Mad Money's Jim Cramer for some wise stock market predictions. At one point, Dykstra tried his hand at becoming a financial guru to other athletes, with plans to start an exclusive "Players Club" for fellow MLBers looking for money coaching.

Investment News says that up until four years ago, Dykstra was worth over $60 million; his latest venture at that time was the purchase, with the intent to flip, of Wayne Gretsky's $18 million Los Angeles home,

foreclosed flop, so was the rest of Dykstra's financial future. Take your pick — amid allegations of writing bounced checks, credit card fraud and even sexual harassment charges, Dykstra filed Chapter 11 bankruptcy in 2008. Investment News said that the disgraced ex-Met claimed assets of only $50,000, but was said to owe his creditors somewhere in the ballpark of $10 million to $50 million.

But it doesn't end there. To add insult to further injury, Dykstra was found guilty this year of several felonies. Convicted on several charges, including money laundering and even defrauding his own bankruptcy proceedings(!), Nails will be sleeping on a hard bed of nails when he's sentenced in December. His financial illiteracy faces him, according to reports, up to 20 years in prison.
1. The Los Angeles Dodgers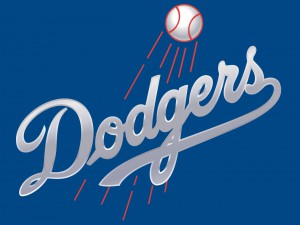 It's bad enough when a player or two hits the financial skids and squanders whatever fortunes his athletic prowess handed him. But what happens when an entire team goes bankrupt?
When the Los Angeles Dodgers couldn't dodge a Chapter 11 situation, it couldn't have been their enormous payroll or baseball salaries that forced them in the red, was it? (At $95.1 million in 2012, the team was only the 12th highest-paying MLB franchise.) Was it dwindling attendance and lack of ticket sales? Most pundits point to team owner Frank McCourt, who lobbied for a $150 billion bailout after claiming that another, billion-dollar TV deal fell through. (That, and McCourt's divorce hearing interfered with the game.)
Who came to the Dodgers' rescue? Why, none other than former hoops legend Magic Johnson. Johnson rallied with a group of investors and bought the Dodgers at a purported price tag of over $2.13 billion.
Baseball to Banking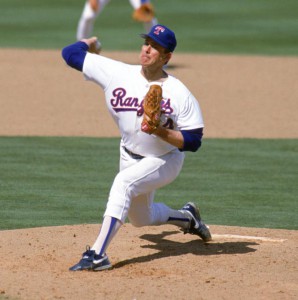 Apart from Johnson, pitching legend Nolan Ryan is another success story on and off the field. After retiring from the game, the 8-time All Star and Hall-of-Famer made some wise financial investments in starting a Texas cattle farm, and for a time, became part owner in a local bank. Two years ago, Ryan became the owner of his former team, the Texas Rangers.
Why do athletes go broke, and how can they better manage their earnings? Writing for ESPN, basketball great Kareem Abdul-Jabbar stated that education, or lack of it, is partially responsible.
"Many of today's athletes come from disadvantaged backgrounds and families that have never had the opportunity to deal with real wealth," he said. "I know in my own circumstances, handling large sums of money was a strange new world to me. This might be an even greater task for many present-day athletes, who make so much more than we did in my day, because of their limited educational backgrounds. When I see today's stars spending their money on gold and diamond jewelry and neglecting to plan for a time when the cash won't be rolling in, I am very disappointed."
Abdul-Jabbar hopes for today's athletes to develop better financial literacy and mirror the success of the pennant winning teams they've been a part of. "I hope someday soon to see the individual stars of the sports world bond together like a bundle of unbreakable sticks and make a mark in the financial world that won't soon be forgotten."