Biggest Contract Busts in MLB History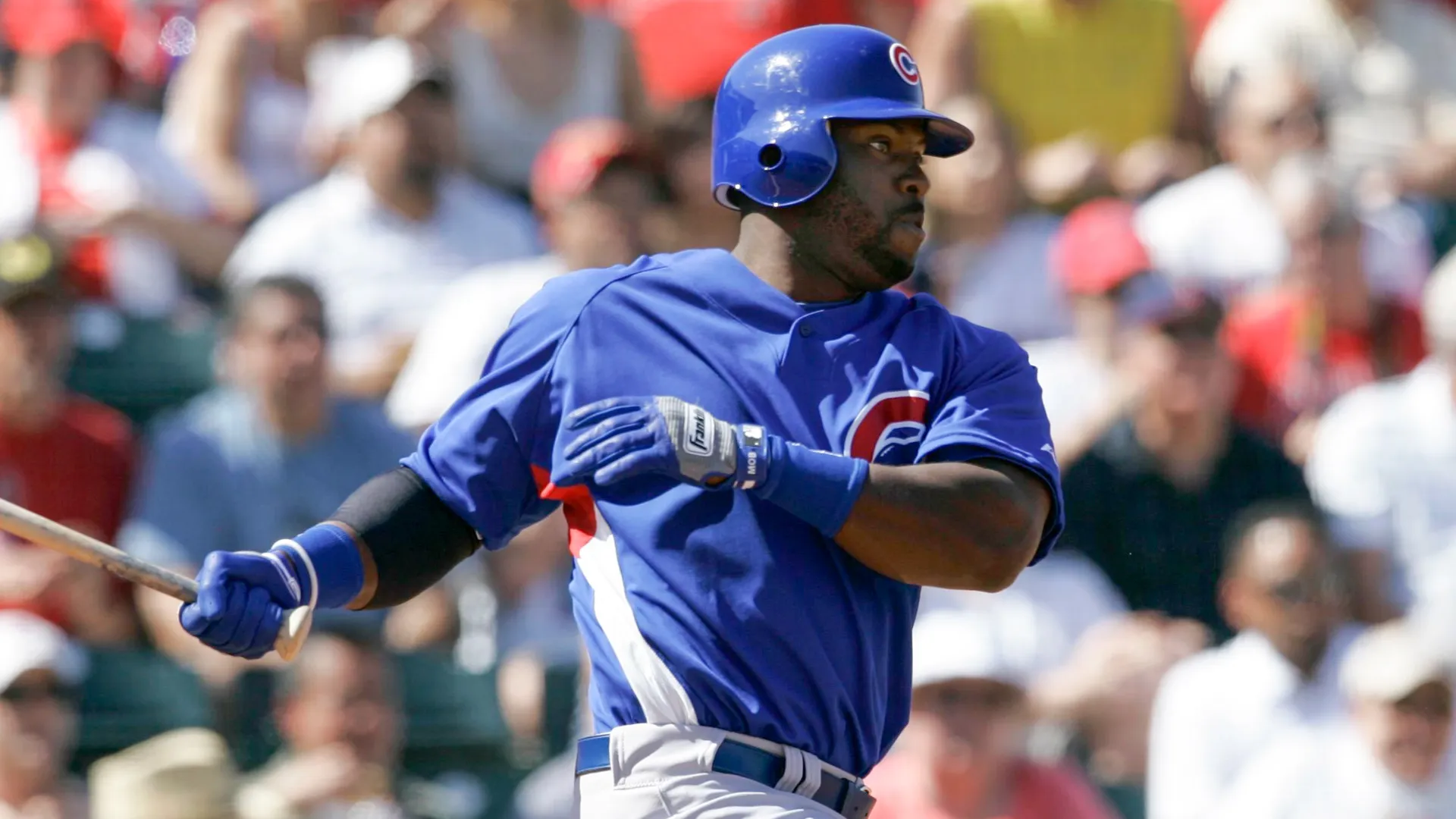 The 2023 Major League Baseball offseason saw the signing of more than a handful of long-term multimillion-dollar contracts with eye-popping financial numbers.
Among the contracts, the Yankees signed outfielder Aaron Judge for nine years and $360 million, as well as pitcher Carlos Rodon for six years, $162 million. The Phillies invested 11 years and $300 million in Trea Turner. And fellow shortstop Xander Bogaerts got an 11-year deal for $280 million from the Padres.
With this group of players either 30 years old, or about to turn 30, each team is taking a chance that the player will remain productive throughout the life of the contract. After all, MLB contracts are fully guaranteed, and many include deferred payments, which means teams will keep paying long after the player has retired.
And each team executive must hope that none of these big-item contracts turn into busts like these that follow. Here's a closer look at those MLB players whose big bucks didn't translate into big stats.
26. Jacoby Ellsbury
Ellsbury was known as one of the league's best leadoff men and center fielders for much of his career in Boston, finishing second in MVP voting in 2011, clearing 50 steals in a season on three separate occasions and showing sparkling skills in the field. But, he committed the ultimate betrayal in the world of baseball — signing a deal with the Evil Empire in the Bronx. The seven-year, $153 million contract he signed with the Yankees broke the hearts of Red Sox nation.
However, in what Boston fans must have found to be an incredibly enjoyable turn of fate, Ellsbury's on-base percentage took a nose-dive, and his defensive skills also declined as he aged. Injured, he missed the entire 2018 and '19 seasons, and the Yankees released him following the 2019 campaign with a year left on his contract. He had 511 hits over four seasons with the Yankees, and based on the total contract value, each hit was worth nearly $300,000.
?
Make Your Money Work for You
25. Kenji Johjima
The vast majority of Kenji Johjima's storied career occurred in Japan, so it's important to remember that his stint in America really shouldn't be what he's judged by. However, for Seattle fans, the end to his career in the U.S. was one that wound up costing their team. Johjima hit 32 home runs in his first two seasons with the club, with an on-base plus slugging percentage (OPS) over .750 both years — numbers that will keep a catcher working in the MLB as long as his defense is up to snuff. As such, Seattle extended him with a three-year, $24 million deal after the 2007 season.
But, Johjima was already 32 by the time he started playing on the contract, and catchers age faster than virtually any other player on the diamond. He would manage just a .689 OPS over the next two seasons before returning to finish his career in Japan.
24. Chris Davis
Chris Davis had a real roller coaster of a career. He was a highly touted hitting prospect in the Rangers organization who spent years looking like he was on the verge of taking the next step, only to come up just a bit short. After a trade to Baltimore in 2011, though, things seemingly turned around for Davis. He hit 53 home runs and drove in 138 as he finished third in the MVP voting in 2013. And, while 2014 was a down year for him, he had a huge rebound in 2015 and signed a massive seven-year, $161 million contract.
In 2015, Davis batted .262, but his average plummeted to .211 in 2016 – the highest it would reach before he retired in August 2021.
Make Your Money Work for You
23. Ryan Howard
Ryan Howard was always a swing-and-miss hitter, leading the league in strikeouts just as many times as he did home runs — twice. In his best years, the danger of his home run stroke translated to a high on-base percentage as teams tended to pitch around him. At some point, though, after he signed a five-year, $125 million extension in 2010 (that would kick in in 2012), Howard stopped making hard contact. As his power declined, so did his walk rate, and soon he was striking out a lot with no home runs to show for it. After 2011, Howard would never manage more than 25 homes in a season and he would ultimately produce an OPS of just .724 on that contract.
22. Mo Vaughn
Hefty first baseman Mo Vaughn is another player who rode a crushing power stroke to an MLB career. That reputation earned him a well-deserved six-year, $80 million contract with the Angels in 1999 — a contract that he was well on his way to living up to through the first two seasons with a pair of 30-plus home runs seasons. But, he was 32 during that second season, and his years of service caught up to him.
Vaughn ended up missing all of his third season with the club to injury and was never the same afterward. He finished his career with the Mets, hitting 26 home runs in 2002 — a strong showing, but well short of what he needed to justify his salary – and retired after missing most of the 2003 season to injury.
Make Your Money Work for You
21. Juan Gonzalez
The most disastrous transaction involving Juan Gonzalez is most likely the 1999 trade that sent him to the Tigers — Detroit ended up selling the farm for a single season of subpar performance. If you just want to focus on free agent contracts, though, it would be the one he signed a couple years after that trade that stands out.
Gonzalez had made his name with Texas, where he had started his career at 19 and played for 11 seasons, winning two American League MVP awards. He signed a two-year, $24 million deal with the Rangers to return to Arlington for the 2002 season, but his second stint was not as glorious. He would manage just 152 games over those two years, ultimately making nearly $200,000 per hit.
20. B.J. Upton
The Upton brothers were both elite outfield prospects, but while Justin managed to turn the corner on his career as a star outfielder, B.J. – also known as Melvin –never quite managed to make enough contact. He did have the look of a potential 40-40 guy early in his career, stealing at least 35 bases in four different seasons during his first MLB stint with Tampa Bay as well as three seasons of 20-plus home runs. That sort of power-speed combo is incredibly tempting. So, when he hit free agency in 2013, there were clubs ready to take a chance on a guy who always seemed to struggle with getting on base often enough.
The team that ended up getting Upton was the Braves, with a five-year, $72.5 million contract. Unfortunately for Atlanta, he didn't live up to expectations. He batted .198 with 21 home runs, 61 RBI and just 32 stolen bases over two seasons with Atlanta, who gave up on him and traded him to the Padres in April 2015.
Make Your Money Work for You
19. Julio Lugo
Julio Lugo already had played in three different major league cities in his career prior to signing with the Red Sox before the 2007 season. A veteran talent who always had shown a bit of pop in his bat for a middle infielder, Lugo got Boston to sign him to a four-year, $36 million deal.
The team won the World Series in that first year as Lugo hit eight home runs and had 73 RBI. But he never came close to those numbers again with the Red Sox, who traded him in July 2009. Lugo hit just two more homers and drove in only 30 runs in a Boston uniform.
18. Vince Coleman
There have been just 21 100-steal seasons in MLB history, so the fact that Vince Coleman has three of them is pretty impressive (1985-87) — all the more when you consider they were consecutive. When the Mets signed him to a four-year, $12 million deal in 1991, he had led the National League in steals in all six of his major league seasons — swiping 77 the year before.
Unfortunately for the Mets, Coleman finished his career without ever winning another steals title — not to mention never stealing more than 38 bases in a season in New York. The Mets traded him to Kansas City after three seasons and 99 total steals.
17. Jason Bay
Jason Bay had been named the National League Rookie of the Year and to three All-Star teams before he signed a four-year, $66 million contract with the Mets in 2010.
But Bay, then just 31, seemingly was jinxed in New York. He hit 36 homers and drove in 119 runs for the Red Sox in 2009, but injuries, including two concussions, forced him to miss chunks of games. The Mets released him following the 2012 season, with a year left on his contract, after he played in 288 games for the franchise. For the Mets, he hit .234 with 231 hits, 26 home runs, 124 RBI and 258 strikeouts.
16. Bobby Bonilla
Ah, Bobby Bonilla, the grand poobah of all bad contracts. For those not in the know, this one wasn't exactly a disaster when the Mets initially signed it. The real tale is not Bonilla's failure to hit well enough to keep a roster spot, it's that the Mets ownership decided to offer him an absurd deal where they would pay him about $1.2 million every season from 2011 to 2035 instead of the remaining $5.9 million left on his contract. The deal was offered because the team's ingenious money manager Bernie Madoff was earning them such an enormous return.
Bonilla played in just over 15% of the games he signed on for, and he'll wind up making nearly $700,000 for every hit he delivered the Mets.
Make Your Money Work for You
15. Jeffrey Hammonds
If there's one thing you don't do, it's offer a big contract to a hitter who just had a breakout season during his first year playing in Colorado. The thin air of Coors Field always has boosted offensive numbers there, and thinking that a guy's sudden power stroke is for real can end up costing you. This happened when the Milwaukee Brewers offered Jeffrey Hammonds a three-year, $21 million deal before the 2001 season, fresh off his hitting .335 for Colorado with 20 homers and 106 RBI.
But with the Brewers — as his home games were closer to sea level — Hammonds managed just 16 home runs and 65 RBI in 187 games before he was released June 4, 2003.
14. Milton Bradley
Not a typo, this major league outfielder had a real monopoly on board game names during his time in the MLB. When he signed with the Cubs — by way of a three-year, $30 million deal in 2009 — he already had been with six teams. However, it was that sixth one — the 2008 Rangers — where Bradley enjoyed his greatest success, hitting .321 with 22 home runs and 77 RBI. This, of course, got the attention of the Cubs, who hoped to replicate those stats.
Unfortunately for Chicago, Bradley couldn't repeat the feats of his 2008 All-star season. He hit 12 homers and produced 40 RBI and a .257 average in 124 games in Chicago, then was traded to the Mariners.
13. Gary Matthews Jr.
If you never saw Gary Matthews Jr. make THE home-run-robbing catch on July 1, 2006, you should hit YouTube right now to check it out. That wall-climbing miracle was the sort of play the Angels were thinking of when they offered Matthews a five-year, $65 million deal heading into the 2007 season.
Matthews produced 18 home runs and 18 steals in year one, but that dropped to eight of each in his second year and four of each by year three. The Angels traded Matthews to the Mets in January 2010, and he was released five months later. He never turned into a difference-maker for the Angels. In 370 games, he posted 312 hits and a .248 average.
12. Carl Crawford
Speed is one attribute that tends not to age well, with even the best speedsters rarely managing to continue swiping bags into their 30s. Crawford produced more than 45 steals in seven of his first nine seasons — all with Tampa Bay — and was the one guy opposing catchers feared the most in the major leagues. So, when he came up for free agency in 2011, Boston went big to land him — offering a seven-year, $142 million deal.
The thing is, Crawford would never clear 45 steals in a season again — in fact, he would only top 20 once. The good news for the Red Sox is that they managed to dump the contract on the Dodgers after just two years.
Make Your Money Work for You
11. Yasmany Tomás
It can be very difficult to gauge how foreign players will fare against MLB competition. Top performance in Cuban, Japanese or Korean leagues can often be a clear sign a player's going to be a big star. Just as often, however, guys who scouts assume will be great fall flat on their face in their new surroundings.
Yasmany Tomás arrived from Cuba and signed a six-year, $68.5 million deal with the Diamondbacks in December 2014. He was called up from the minor leagues early in the 2015 season and had a decent rookie campaign, and the following year, he blasted 31 home runs and drove in 83 while hitting .270. Injuries limited him to 47 games in 2017, and in 2018, he played at the Triple-A level. His Diamondbacks – and MLB – career ended after six games in the 2019 season.
10. Josh Hamilton
Josh Hamilton's incredible story of redemption might not be as easy to enjoy for Angels fans. The No. 1 overall pick of the 1999 MLB Draft who lost it all to drugs and alcohol, he got clean and won the American League MVP in 2010 with the Rangers. He followed those with two more MVP-caliber seasons in Texas before signing a five-year, $125 million deal with the Angels in December 2012 — just in time for his production to drop.
In 240 games in Anaheim, Hamilton hit .255 with 31 home runs and 123 RBI. The Angels traded him back to Texas in 2015, where his career ended.
9. David Wright
Most Mets fans likely have at least some love in their hearts for David Wright, in spite of this stinker of a contract. The eight-year, $138 million deal he signed in 2013 could be seen as him finally getting the reward he really deserved for his years of loyal service. He played more than 1,500 games for the franchise.
Unfortunately for Wright and Mets fans alike, he suffered through injuries that seriously hampered his ability to make good on the deal. He ultimately played in less than a third of the games he signed on for, with his last MLB appearance coming in 2018.
Make Your Money Work for You
8. Pablo Sandoval
Pablo Sandoval had a productive seven seasons with the Giants, which included three World Series championships. But his career had peaked by the time he signed a five-year, $95 million deal with the Red Sox in November 2014.
He didn't last the full five seasons. He played just 161 games with 14 homers and 59 RBI, batting .237. The Red Sox released him on July 19, 2017, midway through the deal.
7. Ken Caminiti
One thing the steroid era really warped was fans' perceptions about just how productive a player would be late into his career. Take, for instance, Ken Caminiti winning the MVP at age 33 in 1996 — a season he later admitted was fueled by PEDs. The Rangers signed him to a two-year, $9.5 million deal on Dec. 10, 2000.
By this time, Caminiti was 38, and he had played in 54 games and was hitting .232 with nine homers and 25 RBI when the Rangers released him on July 2, 2001.
He died of a drug overdose in October 2004 at age 41.
6. Yoenis Cespedes
Yoenis Cespedes was an All-Star with the Mets in 2016, and the four-year, $110 million contract extension he signed following the season made sense. However, injuries and a COVID-19 opt out severely limited his ability to play.
Cespedes played just 127 games on the contract – fewer than the 162 in just one regular season. He contributed 28 home runs and 75 RBI over the life of the contract – less than what he tallied in three prior individual seasons.
5. Andruw Jones
Five-time All-Star Andruw Jones was a dazzling player throughout his 12 seasons in Atlanta, notching the best of his 17 years in baseball and producing most of his 434 career home runs. However, by the time the Dodgers signed him before the 2008 season, Jones was largely a spent force, not the power that finished second in MVP voting in 2005.
The Dodgers signed Jones to a two-year, $36.2 million deal, but released him before the 2009 season. He produced three home runs and 14 RBI with a .158 average over his season in Los Angeles.
Make Your Money Work for You
4. Rusney Castillo
Perhaps the all-time biggest mistake when it comes to international talent, Rusney Castillo came out of Cuba with most of the league salivating at the thought of landing him for their squad. The Red Sox were willing to overlook his lack of MLB experience because of his great tools and success in Cuba, signing him to a seven-year, $72.5 million contract in 2014.
Sadly, Castillo was not major-league ready, and that same contract became an albatross that would prevent him from playing in the big leagues after his demotion in 2016. He played out his contract at the Triple-A level. With the Red Sox, he played in 99 games and had 83 hits.
3. Danny Tartabull
So, by some standards, no one-year deal can really be that big of a bust, especially when it's only for $2.3 million. Sure, expectations from the Phillies couldn't have been too high, given they only signed him for that one year. But, even they must have been more than a little peeved about getting 11 at-bats over three games from the outfielder. And no hits. He fouled a ball off his toe, and his season – and career – were over.
Pictured: Danny Tartabull in 1993 when he played for the New York Yankees
2. Chris Sale
The story has yet to be finished on the five-year, $145 million contract extension Red Sox pitcher Chris Sale signed in 2019. It kicked in with the 2020 season, and since then, Sale has been impacted by Tommy John surgery, a rib stress fracture, a fractured finger and a broken wrist sustained in a bicycle accident.
Three seasons into the contract, Sale has thrown 48 1/3 innings spread over 11 games and has a 5-2 record. His contract has an annual average value of $29 million, so the Red Sox are $87 million into the deal. That's $7.9 million per game. Or $17.4 million per win.
The Red Sox are hoping for Sale to return to form in 2023.
Make Your Money Work for You
1. Stephen Strasburg
Washington Nationals pitcher Stephen Strasburg is the National League's version of Sale: a star besieged by injuries. One of the best pitchers in the game when healthy, he had a magical 2019 season, winning 18 games and throwing 209 innings – both the best in the league that season. He was the MVP of the World Series, won by the Nationals.
He signed a seven-year, $245 million contract following the season, but since then, he has faced carpal tunnel surgery, thoracic outlet syndrome and other ailments.
As a result, he has pitched just 31 1/3 innings over eight games with a 1-4 record since signing the contract. At an annual average contract value of $35 million per year, that one win cost the Nationals $105 million.
According to The Washington Post, it is unclear whether Strasburg will be able to pitch in 2023 – or ever again.
More From GOBankingRates
Jami Farkas contributed to the reporting of this article.

BEFORE YOU GO
See Today's Best
Banking Offers