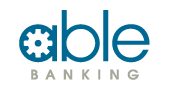 Taking an interest in saving money gets better when high interest rates are involved. With the advent of online banking and the availability of web-exclusive banking products, many high-yield savings packages can be found online, like a 2-year CD rate from ableBanking at 1.19% APY.
2-Year CD Rate Terms and Conditions
ableBanking's 2-year CD offers a guaranteed rate of return for the term of the CD, from the agreed-upon interest rate customers sign up for. There's a $1,000 minimum deposit required to open an account and penalties may apply for early withdrawals.
About ableBanking
ableBanking is a division of Northeast Bank, a community bank based in Maine and founded in 1872. Northeast Bank has over 200 employees, and operates 10 traditional branch offices throughout seven counties in Maine, including technology and operations teams that support ableBanking. Its founders started the bank with a nonprofit spirit in mind, promising to avoid charging their customers fees, and to give back money to communities.
Other Terms and Conditions may apply. Additionally, interest rates are based on the institution's online published rates and may have changed since this offer was posted. Please contact the financial institution for the most recent rate updates and to review the terms of the offer.