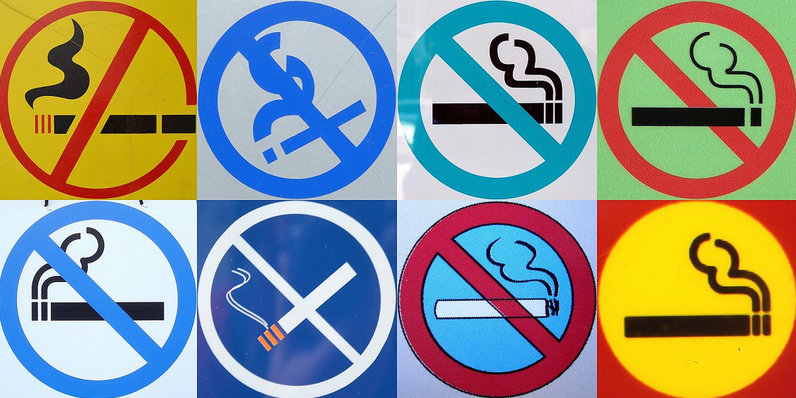 Just about every person who smokes cigarettes considers quitting at some point, and usually because of its major health risks. If you've considered quitting but haven't yet found your motivator, you might want to consider the long-term financial impact of buying cigarettes. You'd be surprised by how much you could save if you quit smoking.
Nov. 20, 2014 marks the American Cancer Society's Great American Smokeout, an annual movement to encourage smokers to quit cigarettes en masse. According to its website, about 42 million Americans smoke cigarettes, amounting to approximately 1 in every 5 adults.
Related: 10 Little Things You Do Every Day That Ruin Your Savings
How Smoking Can Cost You Thousands Each Year
If you smoke, you already know the average cost of a pack of cigarettes is somewhere around $5 (not including sales tax) in most states. However, depending on your local and habits, the price of smoking can really skyrocket.
Here are just some of the costs you could encounter as a smoker:
The above figures demonstrate how the average smoker could easily pay over $8,200 in one year as a result of this habit. But let's not forget tax. The cigarette tax imposed varies drastically from state to state; in Georgia, for instance, the tax is only $0.37, while in New York the tax jumps drastically to $4.35.
Americans could easily save thousands of dollars every year in cigarettes and other related costs by quitting. Here are just a few ways that this money could be used more productively:
Savings: With the money you're not spending on cigarettes, you could open a high-interest savings account, money market account or CD to not only store your savings but grow it, as well.
Investments: If you want to take that growth to the next level, investments like stocks, bonds and mutual funds are great ways to earn a higher return.
Retirement: According to a TIAA-CREF survey, a majority of people save less than 10 percent of their income toward retirement. You could always add the money you're spending on smoking to your 401(k) or IRA accounts if you quit.
Paying down debt: Another great way to make use of the money is to pay down your debt. Whether you're reducing your credit card debt, paying off a car loan or a collection account, you could have plenty of money to manage your debt and rid yourself of it once and for all.
College savings: If you want to start saving for your child's education, you could use money saved by dropping the habit to do so.
In addition to helping you save money, quitting could make you a stronger job candidate. According to research from the Society for Human Resource Management, 1 percent of companies have chosen to steer clear from hiring smokers.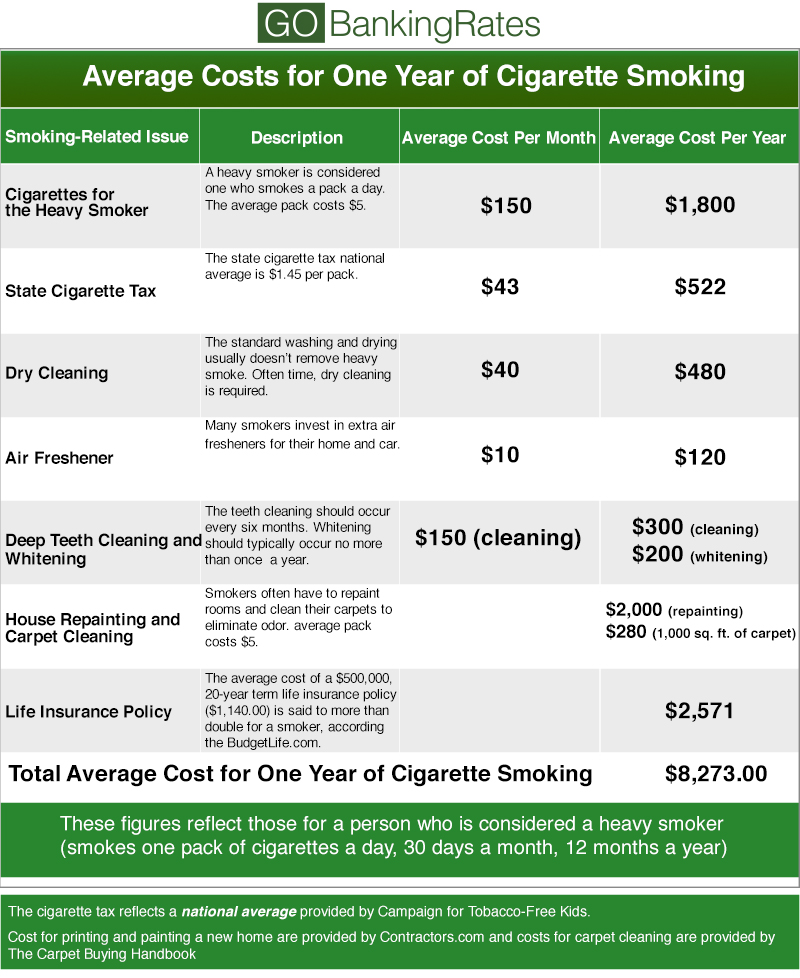 The Cost of Quitting Isn't Cheap
Hopefully, the health risks associated with smoking (including lung cancer, nicotine addiction, heart attack, stroke, emphysema, COPD and pancreatic cancer, to name a few) are enough to never pick up the habit; for those who do, however, it can be incredibly expensive to kick it.
The cost of quitting cigarettes could vary significantly depending on your method and level of dependence. According to Bloomberg, trying the patch, lozenges or gum, could cost you anywhere from $30 to $100 per month. Prescription medication can run anywhere from $3 to $4 per day for FDA-approved non-nicotine pills Chantix and Zyban.
Of course, you could also try the cold-turkey route, which entails simply ceasing to buy or smoke cigarettes. For some, it's just that easy and for others assistance is necessary. Even e-cigarettes, which some believe are a healthier alternative to traditional cigarettes, can run up a tab of $50 for a starter kit alone.
There are many different methods for quitting smoking, but it takes most people a couple of tries to kick the habit for good. So, if you've already made lighting up a habit, don't give up. Resolve to quit for good to save up to $8,200 each year.
Photo credit: Tom Magliery