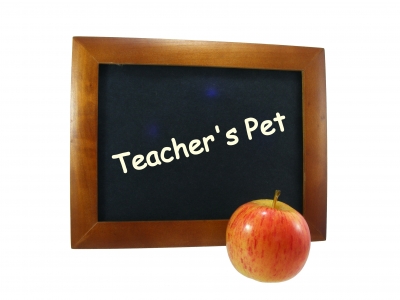 The rewards of being an educator can be tremendous. After a hard day's work, there's nothing better than finding that you've made a difference in the lives of students by giving them a quality education that can help them succeed in life.
Of course, educators can face some tough days as well. Sometimes students don't cooperate, lessons don't go as planned and office hours extend well past sunset to help students who aren't connecting with the material. It's for this reason that we take time to celebrate the consistent efforts and achievements of our educators.
If you are an educator, National Teacher Appreciation Day 2013 is your day! Not only should you celebrate with your co-educators and students, but also use this day to make saving money even more rewarding by enjoying some great freebies, deals and discounts.
The History of Teacher Appreciation Day
National Teacher Appreciation Day got its start around 1944 when Arkansas teacher Mattye Whyte Woodridge began corresponding with political and education leaders about the need to create a national day that honored teachers.
Woodridge wrote a letter to Eleanor Roosevelt, which prompted Roosevelt to persuade Congress in 1953 to proclaim a national teacher appreciation day.
The NEA continued to observe the day each year in March along with affiliates. Then in 1985, the NEA Representative Assembly voted to change the event to Tuesday of the first full week of May.
National Teacher Appreciation Day 2013 Freebies, Deals and Discounts
Not only is May 7th National Teacher Appreciation Day 2013, but May 6-10 is National Teacher Appreciation Week, which means you can take advantage of great deals through Friday.
Here is a short list of national teacher appreciation deals you can enjoy:
Chick-Fil-A: Get a free chicken sandwich on May 7th at participating Chick-Fil-A locations. All educators, teachers, faculty and staff with a valid school/teacher ID are welcome. This is one of the best teacher appreciation freebies out there! Call ahead to ensure your local restaurant is participating.
Chipotle Mexican Grill: Bring your school ID to any Chipotle on May 7th from 4 p.m. to close and get a buy one/get one free burrito, bowl, salad or order of tacos.
McDonald's (Arizona and Baltimore): McDonald's restaurants in Arizona are offering free extra value meals from 5 a.m. to 8 p.m. on May 7th to teachers who show a pay stub or school ID. Greater Baltimore area educators and school staff can receive one complimentary small McCafe beverage between May 6 and 10 with a valid school ID card.
New York and Company: All nurses and teachers can receive a 30-percent discount in stores through May 8, 2013. Customers must show valid ID (business card, badge, pay stub, etc.).
Keep in mind that teacher appreciation discounts are available throughout the year from businesses like Microsoft, Apple, Office Depot, Staples, Barnes and Noble and more. So don't limit your rewards only to this week of recognition.
(Image courtesy of Robert Cochrane / FreeDigitalPhotos.net)