What Is a High Yield Savings Account and Why You Need One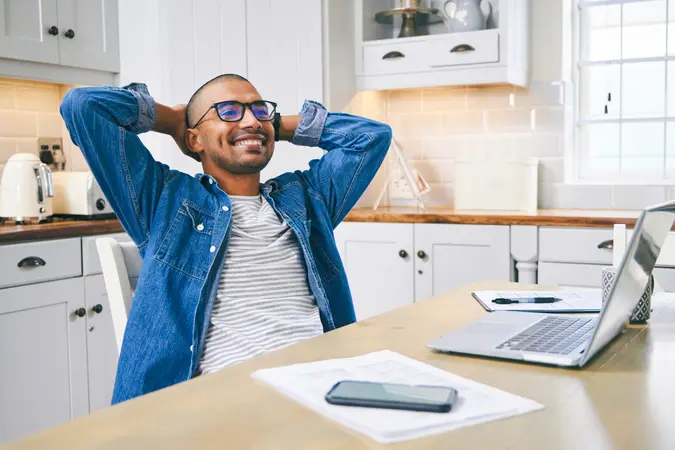 Moyo Studio / Getty Images
Whether you are building an emergency fund or trying to save money for some other reason, you'll reach that financial goal faster by putting your money to work earning interest. Interest rates have crept up this year. Though traditional savings account rates are still only paying, on average, a 0.24% APY, some high-yield savings accounts are earning at least 3.00% APY.
What is a high-yield savings account, and what are its benefits other than the high interest rate? The following overview may help you decide whether a high-yield savings account is an ideal tool for reaching your savings goals.
What Is a High-Yield Savings Account?
Offered by many financial institutions, a high-yield savings account is a savings account with a much higher APY than the national average savings rate. Though some high-yield accounts have account requirements and fees, many don't. For example, some high-yield accounts have lower fees and fewer requirements than some traditional savings accounts do.   
How Does a High-Yield Savings Account Work?
High-yield savings accounts work in a way similar to how standard savings accounts do. You deposit your savings and then the bank pays you interest according to the account terms. 
High-yield savings accounts have a variable APY. So, after you open a high-yield savings account, the initial interest rate may increase or decrease. Also, in line with page 3 of the Federal Reserve's Regulation D Requirements, financial institutions must limit transfers or withdrawals of cash from these savings accounts to six per month. 
How Much Money Does a High-Yield Savings Account Earn?
According to the FDIC, the national average savings rate is only 0.24%. Here are five high-yield savings accounts with rates between 3.00% and 4.03% APY. None of these offerings have minimum account balance requirements for earning a high-yield APY.   
Why You Need a High-Yield Savings Account
Everyone should be saving money, ideally for a few different goals. A high-yield savings account is not typically recommended for retirement savings or other long-term savings goals. However, it is an ideal savings vehicle for stashing money you'll need to access for your short-term goals in the next few years.
If your emergency fund is currently in a traditional savings account, consider moving it to a high-yield account where it can earn more for you. You can access your funds in a high-yield account quickly, just as you can with a traditional one if a financial emergency arises.
Downsides to Having a High-Yield Savings Account 
Considering the higher APYs and easy-to-meet requirements of many high-yield offerings, opening a high-yield savings account may seem like a no-brainer. But, is opening a high-yield savings account always a good idea?
Here are a few downsides of a high-yield savings account.
Withdrawal Limits
Federal law limits the number and types of transfers or withdrawals an account holder can make from a savings account during any one-month period. However, this is true of all savings accounts — it's not unique to high-yield savings accounts.
No Debit Card
Most savings accounts don't come with a debit card, and some don't even provide an ATM card. An online bank won't have a physical branch you can visit to make a withdrawal. To access your cash, you may need a checking account to which you can transfer your savings funds as you need them.
Savings accounts are intended to help users save money — account restrictions and the lack of easy ATM access are by design. In other words, these downsides are aimed at discouraging users from dipping into savings whenever they need more spending money.
How To Choose a High-Yield Savings Account
Now that you know what a high-yield savings account is and how it works, you may be wondering why you haven't yet opened one so that your hard-working money can earn more than it is earning in the traditional savings account you already have.
Before opening any new bank account, compare the account requirements, fees and APYs of accounts at several financial institutions. Make sure you choose an account that best meets your savings needs. Find and choose from several options with minimal requirements, no or low fees, and a stellar APY.
Online banks have some of the best rates on high-yield accounts. Because they don't incur the costs of operating physical branches, they can offer higher savings rates . Many online banks are FDIC-insured, but make sure that the bank you choose is covered so that you know your savings are safe as they grow.
How To Open a High-Yield Savings Account
Most banks now allow you to open an account online. However, whether you visit a local bank branch or apply online, you may need to provide the following to apply for an account:
Personal information, such as name, address and date of birth
Government-issued ID
Social security number
An opening deposit.
Not all accounts require a deposit at the time of account opening, but some banks may automatically close your account if it is not funded within a specified number of days.
Final Take
While some high-yield savings accounts might have fees for excessive withdrawals and may not provide an ATM card for easy access to your funds, the same is true for many traditional savings accounts. Since many high-yield accounts come without fees and strict account requirements, it makes good financial sense to upgrade your traditional, low-APY savings account to one that can earn you significantly more interest on your money.
Carefully comparing financial institutions and thoroughly reviewing their account requirements and terms can help you ensure that you're choosing a high-yield savings account with low fees.
More on Savings Accounts
GOBankingRates' Best Banks 2023