What Is a Savings Account? Learn Savings Account Basics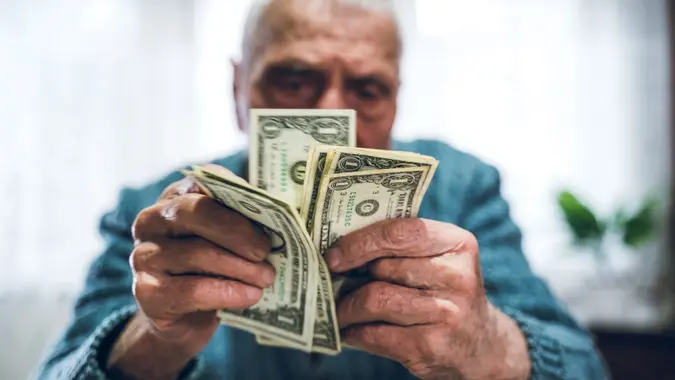 urbazon / iStock.com
In a world where people must take on numerous financial responsibilities, saving money has become more critical than ever. Savings accounts are interest-bearing bank accounts where the frequency and methods of withdrawals are subject to limitations. Although savings accounts will probably not make you rich, they can become a valuable tool in helping you to meet financial goals.
What Is a Savings Account?
A savings account holds money that you will need at a later time, such as an emergency fund or savings for a down payment.  Unlike a checking account, which is designed for frequent withdrawals and direct purchases, savings accounts focus on drawing interest and limited withdrawal activities.
How They Work
A savings account works by growing your deposit over time with interest earned. When you fund a savings account, the bank or financial institution lends your money to other people and charges them interest. In return, the financial institution pays you interest.
Even if that borrower defaults on the loan, or in the unlikely event the bank fails, your money is protected. Savings accounts in the United States are insured up to $250,000 by the Federal Deposit Insurance Corporation or National Credit Union Association.
How Do You Open a Savings Account?
Applying for a savings account isn't difficult. How you apply — online, in person at a branch, by phone or by mail — will depend on the financial institution you choose. No matter where you apply, you'll need to provide at least the following key information.
A government-issued identification, which can be a driver's license or passport
Date of birth
Your address, phone number and email address
Some banks and credit unions will require a minimum deposit to open your account. Bank of America, Member FDIC, has a $100 minimum deposit for its Advantage Savings account, for example, while you'll need an initial deposit of $25 for the Wells Fargo Platinum Savings. Capital One's 360 Performance Savings has a $0 opening deposit.
Why You Should Have a Savings Account
You might think you don't have enough money to bother with a savings account, but you've got to start somewhere. Remember, many banks don't require a minimum deposit, so even if you can spare just $5 this month, it's a start. And while many financial institutions will charge service fees if you don't keep a certain amount of money in your account, plenty of them — especially online banks — won't.
Motivation To Save
A savings account provides a financial safety net, but it also encourages you to save. If you generally have an extra $100 in your checking account at the end of each month, you might want to splurge on a nice dinner or a new outfit. Instead, if you shift that money to your savings account, you'll have $1,200 at the end of the year — plus your interest.
Build an Emergency Fund
Once you open your savings account, set an initial savings goal to build an emergency fund. Most experts recommend having three to six months of living expenses in your savings account to help counteract a job loss or other financial emergency.
Unfortunately, most people do not have anywhere close to that amount in their savings accounts. In fact, according to a 2022 GOBankingRates survey, 40% of women and 26% of men have $100 or less in their savings account.
Saving Automatically
One other strategy you might consider is automatic savings deposits right from your paycheck. Financial author and columnist Suze Orman recommends this approach. Orman says it doesn't matter whether you contribute $10 per month or $250 or $1,000, but she insists that you contribute automatically. She considers this an excellent "set it and forget it" approach for reaching savings goals. If the money is out of sight, it's out of mind — and less of a temptation to spend.
Tip

The amount of interest you'll earn on a basic savings account varies widely by financial institution. It's worth checking around to compare rates. As your savings account grows, you'll want to achieve maximum earnings.
Other Types of Savings Accounts
What are the three types of savings accounts? The three main types are regular deposit, money market and certificates of deposit, though there are more specialized accounts, as well. With different rules and investment options, some can offer higher returns without putting your money at risk. Other savings accounts offer beneficial tax benefits, and most include FDIC or NCUA insurance protection. Here are some of your options.
High-Yield Accounts
A high-yield savings account pays a higher interest rate than a basic savings account. Many online-only banks offer high-yield accounts. Ally Bank is paying APY and Discover Bank is offering APY on their savings accounts.
Some of the biggest banks in the nation have an APY of just 0.01%. Because they don't have the same overhead that brick-and-mortar banks do, online-only banks can share their savings with account holders by offering greater interest payouts.
Certificates of Deposit
Certificates of deposit are savings accounts with more limited withdrawal rules. They allow you to lock away money for a specific amount of time at a specified rate.
Although this instrument might pay a higher interest rate than a traditional savings account, early withdrawals can involve penalties. Moreover, with a lock-up period, CDs are not suitable for funds you might need in an emergency.
Money Market Accounts
Money market accounts are a hybrid savings and checking account. You can withdraw your funds by check or by electronic or telephone transactions. Some also offer a debit card.
A money market account pays interest, but not at as high of a rate that other accounts might offer. These are consumer deposit accounts and not investment accounts.
Cash Management Accounts
Cash management accounts are nonbank deposit accounts. For the most part, these accounts are insured by FDIC or NCUA-affiliated financial institutions.
The features, restrictions and fees on CMAs will vary. Many will act as a hybrid checking and savings account, allowing you to meet expenses while earning a higher interest rate. However, those needing a degree of separation between checking and savings might not want this type of account.
Health Savings Accounts
If you are in an eligible, high-deductible health plan, health savings accounts allow you to contribute to a specific amount per year and pay for qualified medical expenses using pre-tax dollars. Moreover, unused funds can carry over to the next year. HSAs should also not be confused with flexible spending accounts, which are employer-controlled.
How Do You Close a Savings Account?
If you open an account and decide another type might better suit your needs — or you've reached your savings goal for a specific purchase — how do you close a savings account? The first step is to withdraw most of the money, leaving just a few dollars, and use it to fund your new account.
Then follow the guidelines of your financial institution. You might be able to close the account online, or the bank might advise you to call customer service or stop into a branch and fill out any needed paperwork. Your bank will see to it that remaining funds are transferred to another account or paid to you by check.
Many financial institutions allow you to do this online, but it could require a phone call to customer service or a visit to a local bank branch. Some banks and credit unions may require you to fill out an account closure request form or submit a written request. Follow your bank's guidance on the proper contact method to start the closure process.
Getting a Savings Account
If you're ready to open a savings account, the most obvious place to look is your local bank or credit union. Your financial institution of choice can quote interest rates, as well as explain any limitations, fees and minimums that come with each savings account.
With limited funds to put away, savings accounts might not seem like they are worth the effort at first glance. However, with the opportunity for spending discipline and, in some cases, tax deductions, these separate accounts could provide you with a valuable tool in your financial success.
Explore More on Savings Accounts
Jami Farkas contributed to the reporting for this article.
Rates are subject to change; unless otherwise noted, rates are updated periodically. All other information on accounts is accurate as of Dec. 20, 2022.
Our in-house research team and on-site financial experts work together to create content that's accurate, impartial, and up to date. We fact-check every single statistic, quote and fact using trusted primary resources to make sure the information we provide is correct. You can learn more about GOBankingRates' processes and standards in our editorial policy.