The Best Savings Accounts of 2023
Why you can trust GOBankingRates
At GOBankingRates, we're deeply invested in the quality of our content. Our reporters produce fresh and accurate content that is objective and ethically sound. Any product recommendations on GOBankingRates are independent and based on research and product testing.
Whether you're saving for a particular goal or building up an emergency fund, putting your money in a savings account can keep your funds accessible and secure, while also growing through accrued interest. But with so many options available, it can be hard to know where to put your money.
To determine the best available savings accounts, GOBankingRates ranked nearly 50 bank accounts based on a number of factors, including:
Total assets
Number of branch locations
Minimum deposit to open an account
Monthly saving fee ratio
Minimum balance needed to earn APY
Savings APY
Mobile app ratings
GOBankingRates' Best Savings Accounts of 2023
Best for high rates
Why we like Capital One 360 Performance Savings
Capital One's 360 Performance Savings is a winner for its competitive interest rate, no monthly fees and no minimum deposit requirements. It also sports a network of over 70,000 surcharge-free ATMs and access to Capital One Cafés and branches.
There are no tiers required to meet to access the higher yield of 3.30% APY — all balances can earn the APY.
Pros
No monthly service fees
No minimum balances
Higher-than-average interest rates
Cons
This account impresses with its high APY and no fees or minimum balance requirements, but making withdrawals is tricky. A debit card is not available for this account, restricting ATM withdrawals.
Best for network of ATMs

Why we like Bank of America Advantage Savings
The popularity of Bank of America helps to vouch for this account, but also upping the likability of this account is the fact that it is so kid-friendly — with the monthly $8 fee being waived for users under the age of 18. This is also presumably a good account for existing Bank of America customers with a good history with the bank as APY varies depending on one's relationship with the institution.
The $8 monthly fee is waived for account holders under 18 years old, making it ideal for kids.
Pros
Highly rated mobile app
Wide network of branches and ATMs
Waivable fee
Cons
$8 monthly fee (can possibly be waived)
Required opening balance for the Advantage Savings account is $100
This is a great account for kids because they don't have to worry about the $8 monthly maintenance fee. It's also great for users who value a stellar mobile experience and wide ATM access. It's less desirable for consumers short on cash as you need $100 to open an account.
Best for no fees
Why we like BMO Harris Bank Savings Builder
This account dazzles with its competitive rates and its large ATM network. Also, a perk is the fact that it has no maintenance fees. The account has an automated saving feature that allows you to set up recurring transfers from a BMO Harris checking account and the mobile app is a customer favorite.
You'll receive a $5 reward each month you save at least $200, giving you a little extra incentive to reach your goals.
Pros
Large ATM network
Competitive rates
No maintenance fees
Cons
High overdraft fees
Limited U.S. branches
BMO Harris Bank is a great choice for customers who want a straightforward approach to banking. The large ATM network and competitive savings rates are big perks. The only caveats are the too few U.S branches and the high overdraft fees.
Best for mobile app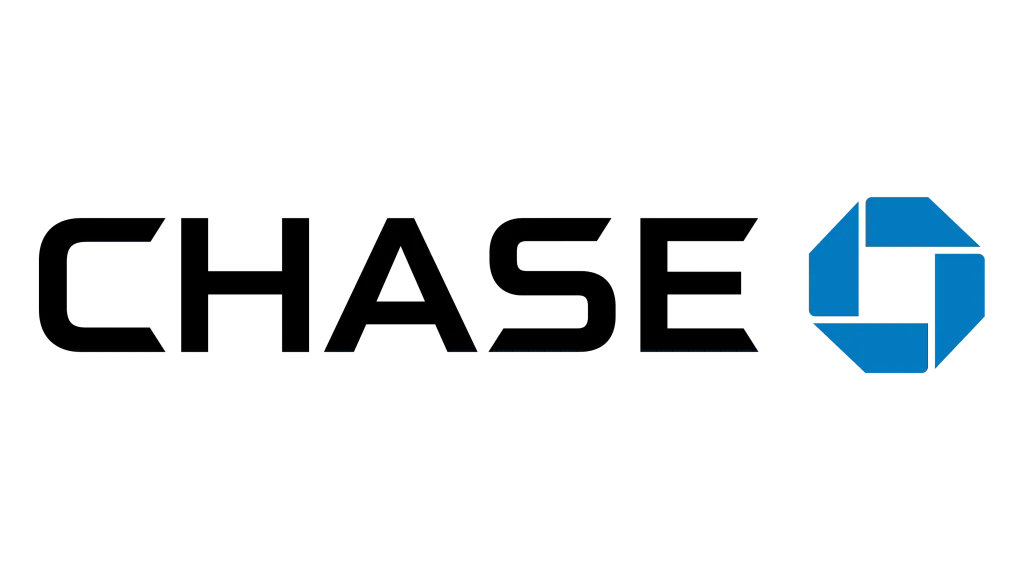 Why we like Chase Bank Savings
This is a pretty straightforward savings account. Though it does have a $5 monthly service fee, this is on the low end and it can be waived in a number of ways.
The account earns interest across all balance tiers and has a $5 monthly service fee, waivable with one of the following: a $300 daily balance, $25 or more in total autosave or other automatic transfers from your personal Chase checking account, a linked Chase College Checking account, or an account owner who is under age 18.
Pros
User-friendly mobile app

Can be used for overdraft protection
Cons
Low APY
Monthly service fee
This is a perfectly fine savings account that has easy-to-waive fees. But the low APY is a downside if you're looking to make the most of your money.
Best for no monthly fees

Why we like First Citizens Bank Online Savings
Though you need $50 to open this account, you don't need to keep a minimum balance in the account to keep it open. Additionally, there is no monthly service charge, so your savings balance will increase faster.
Earn 0.03% APY on your balance, compounded daily and credited monthly.
Pros
No minimum balance requirements
No monthly service fees
Eligible for overdraft protection
Cons
Fairly low APY
A minimum opening deposit of $50
Though your two transfers or withdrawals per month are free, a $3 charge per transaction applies after
This is a pretty decent savings account that stands out because of its lack of fees and no minimum balance requirements. But its middling APY fails to impress.
Best for savings rates

Why we like First Republic Bank Passbook Savings
If you live in an area that First Republic Bank serves, it's worth considering the bank best known for serving high net worth customers, as it also offers generous rates on savings accounts. It also touts ATM rebates and competitive APYs.
First Republic Bank Passbook Savings account has no monthly fees, and its rates are extremely competitive for a brick-and-mortar bank, ranging from 1.30% for balances below $25,000 to 1.55% for balances of $1 million and up.
Pros
Interest-bearing checking options available outside of this account
ATM rebates available
Competitive APY
Cons
Limited branches in select markets
Balances of $1 million or more are needed to get the highest APY on some accounts
First Republic Bank Passbook Savings account is a good fit if you live in one of the bank's service areas, maintain a larger-than-average bank balance and value personalized attention and wealth management guidance. But you do need a $25,000 balance to take advantage of higher yields. So, this bank is probably a better choice for the better off.
Best for mobile app

Why we like Frost Bank Savings
To waive the $3.50 monthly fee just deposit at least $10 per month, have at least one account owner under the age of 25 or maintain a minimum daily balance of at least $300. Account balances earn a competitive 0.75% annual percentage yield.
Account balances earn a competitive 0.75% APY with the Frost Bank Savings account.
Pros
Highly rated mobile app
Two free withdrawals per month
Cons
Lack of service for those outside of the metro areas in Texas that it serves
Must visit branch to open some accounts
While physical locations are limited to Texas, Frost Bank is large enough to compete on service and small enough to offer a personal touch.
Best for no minimum deposit

Why we like PNC Bank Standard Savings
PNC Bank has a solid traditional banking model as well as a great digital presence. The Standard Savings account offers APYs that are generally strong but do vary based on location.
The PNC Bank Standard Savings account has a $5 monthly service charge, but there are ways to have it waived.
Pros
High APY
No minimum deposit
No minimum balance if under 18 years old
Minimum to earn interest is only $1
Cons
There is a $0 monthly services charge if you meet any of the following requirements: Are under 18 years old, average a $300 monthly minimum balance, account is linked to a PNC checking account or have a monthly Auto Savings transfer set up.
Best for low minimum deposit

Why we like U.S. Bank Standard Savings
U.S. Bank Standard Savings account has a low bar to entry, allowing users to open an account with a deposit of just $25. Plus, the $4 monthly service fee can be waived with a $300 minimum daily ledger balance or a $1,000 average monthly collected balance.
The $4 monthly fee does not apply to account holders under the age of 18, making it great for kids.
Pros
Low minimum deposit of $25
Can waive monthly $4 service fee with a $300 minimum daily ledger balance or a $1,000 average monthly collected balance
Fee does not apply to account holders under the age of 18
Cons
To be able to open a savings account with just $25 is a pretty good deal, and it's great that you can waive the $4 monthly fee with a $300 minimum daily ledger balance or a $1,000 average monthly collected balance — and that the monthly fee doesn't apply to account holders under the age of 18. But an APY of 0.01% on a savings account is low.
Best for number of locations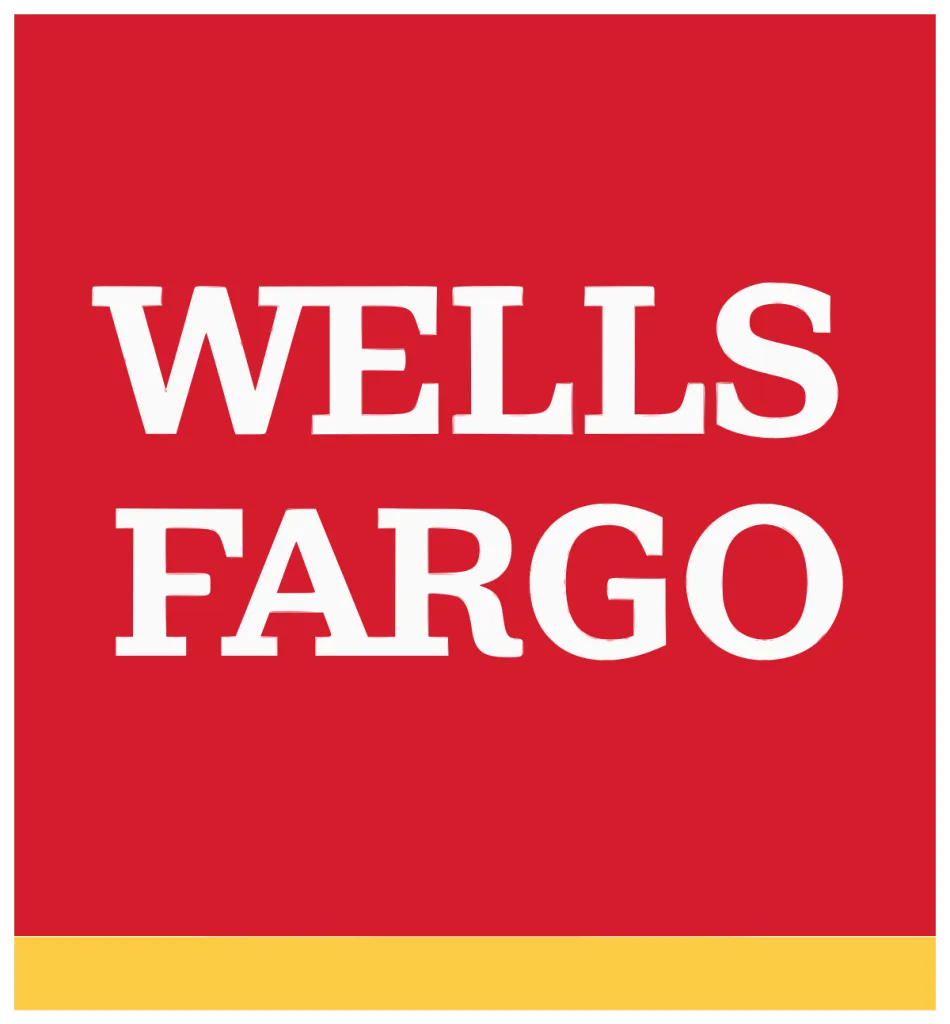 Why we like Wells Fargo Bank Way2Save Savings
Wells Fargo's Way2Save Savings account has a low minimum opening deposit of just $25 and you can set up automatic deposits from a linked checking account to watch your funds grow. Plus you'll earn 0.15% APY. There's a service fee of $5 per month, but you have the option to have your service fees waived in a few ways, such as keeping a balance of $300 or receiving automatic monthly transfers of at least $25.
With 4,700 branches, this is the bank with the most locations in the U.S.
Pros
Easy and accessible mobile and online banking
Approximately 4,700 retail banking branches and more than 83,000 ATMs nationwide
Rewards and bonus interest rates for high-balance accounts
Cons
Low APY rates compared to online banks
Monthly service fees
Wells Fargo is an upstanding institution with tons of great products and easy and accessible mobile and online banking. Plus, they're absolutely brimming with branches and ATMs. This account holds up with rewards and bonus interest rates for high-balance accounts but it has really low APY rates compared to online banks along with monthly service fees that you may not be able to waive.
---
What To Know About Savings Accounts
A savings account is a type of bank account that securely holds money that you will need at a later time, such as for an emergency or for a down payment on a home. Unlike a checking account, which is designed for frequent withdrawals and direct purchases, the main purpose of a savings account is to draw interest and is meant for limited withdrawal activities.
How Do Savings Accounts Work?
A savings account works by growing your deposit over time with interest earned. When you fund a savings account, the bank or financial institution lends your money to other people and charges them interest. In return, the financial institution pays you interest.
Even if that borrower defaults on the loan, or in the unlikely event the bank fails, your money is protected. Savings accounts in the United States are insured up to $250,000 by the Federal Deposit Insurance Corporation or National Credit Union Association.
Pros and Cons of Savings Accounts
PROS
Earns interest – The main advantage of a savings account is the ability to tuck your savings away and earn interest on your funds. 
Security – Savings accounts can offer FDIC insurance, which means your funds are protected for up to $250,000. Even if the bank closes, your funds are insured.
Accessibility – Unlike many investment accounts, you can access your funds held in a savings account at any time. If you run into a cash flow issue or unexpected expense, you can access the money you need immediately.
CONS
Fluctuating interest rates – Savings account interest rates fluctuate based on market conditions. 
Rates may not keep up with inflation – Inflation can pose a real threat to the value of your savings account. If the inflation rate is higher than the interest rate earned by your account, your funds are losing value over time.
Withdrawal limits – Although you can access your funds at any time, there are federal limits to how many withdrawals you can make. You cannot withdraw cash from your account more than six times each month. If you do, you might have to pay a fee.
Different Types of Savings Accounts
The best type of savings account for you depends on your specific needs and priorities. In addition to traditional deposit accounts, you may also be interested in one of these types of savings accounts.
High-yield savings accounts – A high-yield savings account pays a higher interest rate than a basic savings account. Many online-only banks offer high-yield accounts.
Money market accounts – These accounts are a hybrid of savings and checking accounts. You can withdraw your funds by check, or by electronic or telephone transactions, and some also offer a debit card. Money market accounts typically offer lower interest rates than traditional savings accounts.
Cash management accounts – Cash management accounts are nonbank deposit accounts. The features of these accounts will vary, but many act as a hybrid checking and savings account.
Health savings accounts – If you are enrolled in an eligible high-deductible health plan, you may have the option to open a health savings account (HSA). These accounts allow you to contribute a specific amount per year to your account. You can use these funds to pay for qualified medical expenses with pretax dollars. 
How To Choose a Savings Account
A savings account is usually a simple parking place for money that's being accumulated toward a goal, such as an emergency fund or a vacation. As such, savings accounts don't necessarily need all of the bells and whistles that other accounts might offer. What you should really look for in a savings account is security, a high yield, no fees and easy access to your funds.
Since most savings accounts have the same FDIC insurance and many charge no fees, the deciding factor might come down to two simple acronyms: APY and ATM. You'll want an account with a high APY, and you'll also want an account that doesn't charge fees to access your funds at an ATM. It's up to you to decide which of these is a priority, but they are not mutually exclusive. Many of the accounts on this list offer both high yields and no ATM fees, so your search might be shorter than you think.
How Can You Open a Savings Account?
Opening a savings account is typically pretty easy once you've decided on the account you want. Depending on the institution, you may be able to apply online, in person, by phone or by mail. 
To open an account you will need:
Government-issued identification, such as a driver's license or passport
Date of birth
Your address, phone number and email address
Some banks and credit unions will require a minimum deposit to open your account, but others do not.
Best Banks 2023
Best Checking Accounts of 2023
Best Online Bank and Neobank Savings Accounts of 2023
Methodology
To determine the Best Savings Accounts of 2023, GOBankingRates looked at the following factors from all banks (excluding online, neobanks and credit unions): (1) total assets as sourced from the FDIC; (2) number of branch locations as sourced from the FDIC; (3) minimum deposit to open an account; (4) monthly saving fee ratio (minimum to avoid fees compared to the monthly fee itself); (5) minimum balance needed in account to earn APY; (6) savings APY; and (7) the average mobile app rating between the Android and Apple stores. All factors were then scored and combined, with the lowest score being best. Factors (1) and (2) were weighted 0.5 times, factor (4) was weighed 1.5 times and factor (6) was weighted 3 times. All data is up to date as of Nov. 9, 2022. Rates and fees are subject to change.
Dawn Alcott, John Csiszar, Nicole Spector, Will Healy and Daria Uhlig contributed to the reporting for this article.
FAQ
Although the basic idea behind a savings account can be simple to understand, there are still many common questions surrounding them, in part because there are so many different kinds. Here are the answers to some of the most frequently asked questions regarding savings accounts.
What is the best savings account to put money in?

GOBankingRates named Capital One's 360 Performance Savings Account its Best Savings Account of 2023. This account has no minimum deposit requirement, no monthly fees, a significantly higher APY compared to other accounts in this category and a high average mobile app rating.

What pays better than a savings account?

A certificate of deposit account may offer a higher interest rate than a savings account. In addition, other investment vehicles may offer higher returns than you could get from a savings account.

Who pays the highest interest in savings?

Among the nearly 50 bank accounts analyzed by GOBankingRates, Capital One's 360 Performance Savings Account offered the highest interest rate — 2.20% APY as of Nov. 9, 2022.

Where should I put $50,000 in savings?

The best place to put $50,000 in savings will depend on your individual circumstances. You might consider putting it into a savings account or CD account, or you may want to put it into an investment vehicle, such as a mutual fund, exchange-traded fund or real estate.

Where can I put my money to earn the most interest?

Typically, investing in the market provides greater returns than putting money into a savings account. However, the market is volatile so there is no guarantee.

Are there any savings accounts that pay 5% interest?

None of the savings accounts analyzed by GOBankingRates for this study pay 5% interest.