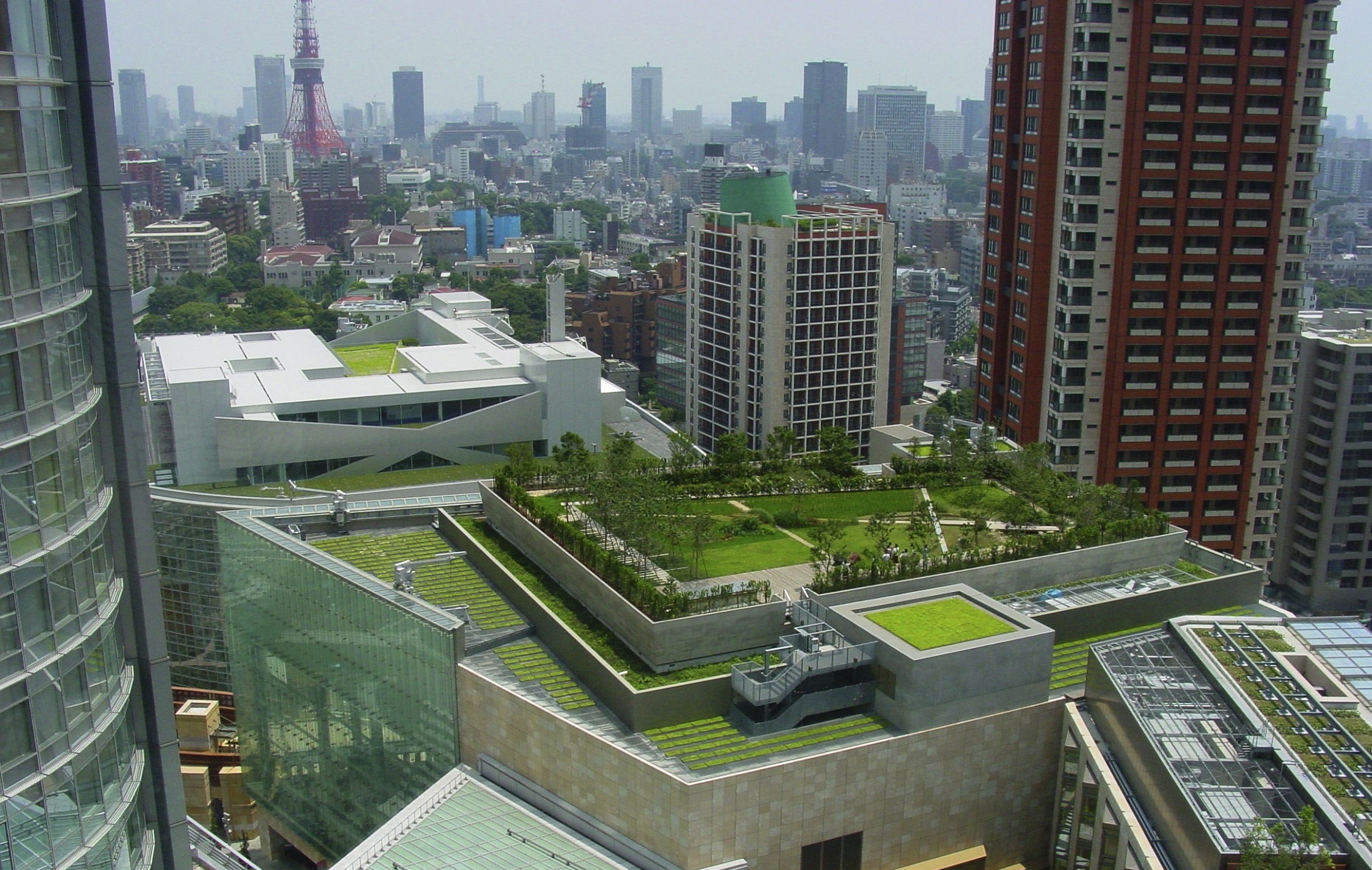 As 2015 comes to an end and 2016 quickly approaches, many people with huge financial goals in the works might be wondering how to better manage their money or get out of debt in the new year. But smart investors — they want to know where they should be putting their money next year. To do that, they need to know which industries are expected to yield high returns.
Based on research and experts' opinions, here are seven fast-growing industries investors should consider investing in for 2016.
1. Legal Marijuana
"The legal cannabis industry has been growing at a spectacular rate for the last few years," said Derek A. Peterson, president and CEO of Terra Tech, which works to create and market environmentally friendly agricultural equipment for commercial and retail markets.
"I'm an investor in this industry and a business owner, and there has been a meteoric rise for legal marijuana," said Jeanine Moss, co-CEO and founder of Annabis, which produces "stylishly discreet" accessories for women who use cannabis. "It feels like lava, and nothing can stop that can kind of momentum."
An early 2015 report from ArcView Market Research found that the U.S. market for legal cannabis increased 74 percent in 2014 to 2.7 billion. In 2013, that number was only 1.5 billion. According to ArcView, legal marijuana is the fastest-growing industry in the U.S.
Peterson said that a positive shifting perception on marijuana has helped the legal marijuana industry. "The government's legislative bodies are becoming more aware of their constituents' stances on cannabis, which are increasingly supportive," he said.
For 2016, he expects growth in the industry to continue at a compounding rate as it has been doing over the past few years. "Plus, next year we should see at least one other state successfully pass a legalization initiative, which will further expand the market," he added.
Peterson's tip for investors: "While there are a number of lucrative opportunities for investing in the cannabis industry, those looking to do so should conduct significant due diligence on any potential investments. The industry is by no means immune to negative influences. However, it has proven to show several recession-proof characteristics, which can be a decent hedge in someone's portfolio."
2. Green Building
Green building, the creation of buildings that have a minimal negative environmental impact, is one of the fastest-growing industries in the U.S. In fact, according to a recent U.S. Green Building Council (USGBC) study, green construction generated $167.4 billion in GDP from 2011 to 2014. From 2015 to 2018, it's expected to generate a whopping $303.4 billion in GDP. Furthermore, there were 2.3 million green construction employment opportunities this year. In 2016, that number will jump to nearly 3 million.
Building owners who opt for green construction see significant savings, as green buildings can reduce energy consumption, conserve water and recycle waste. "That's another reason these buildings are becoming more popular — because they cost less over the long term," said Tatsuya Nakagawa, vice president of marketing and strategy at Castagra, an oil, gas and wastewater industries protective coatings company.
Because of this industry's expected growth in 2016, investors might want to consider this sector when picking companies to invest in.
"Everything is moving in the direction of green building," said Nakagawa. "In the past, these buildings have been expensive and not quite sustainable. It's no longer like that. Improvements have propelled the industry forward."
3. Wind Energy
"We are in the middle of a wind rush right now that is set to continue until midnight on the last day of 2016," said Auston Van Slyke, program director for wind energy technology at the Ecotech Institute in Aurora, Colo. Next year, he expects this industry to continue on its upwards trajectory.
According to the American Wind Energy Association (AWEA), the U.S. wind energy industry installed more than 1,600 megawatts (MW) of new wind capacity in the third quarter of 2015 with more than 3,500 MW installed in the first three quarters of the year — this more than doubles the capacity installed during the first three quarters of 2014.
"There are more corporations, universities and municipalities interested in buying renewable energy today than ever before," said Charles Esdaile, managing partner at energy management network Altenex LLC, in an AWEA press release. Two major reasons companies and cities are looking to wind power is to cut carbon pollution and cut costs. "This trend will continue as long as the wind industry is able to provide high-quality, competitively priced options."
However, "investors should know that the U.S. market is the hardest in the world to predict," said Slyke. "The unstable policies make 2017 and beyond a mystery." So after 2016, he advises investors should keep their eye on government policy decisions to see where the wind industry will go next.
4. Translation Services and Technology
The U.S. Bureau of Labor Statistics (BLS) predicts a 46 percent increase in translation jobs between 2012 and 2022, a much faster-than-average growth rate. And according to Common Sense Advisory, the global market for outsourced language services and technology is expected to reach $38.16 billion this year. By 2019, this industry's market is expected to increase to $49.8 billion.
The uptick in demand for translation services can be attributed to a growing global marketplace. "Brands can now go global in one day," said Luke Fitzpatrick, head of marketing at Localizer.co, a tool that makes any monolingual website or web application multi-lingual. "These services help companies increase revenue by opening new markets and reaching more customers, making it a hot industry to keep an eye on."
Jacob Stempniewicz is the vice president of marketing at Andovar, which offers translation and localization services. He agrees that the industry is fueled by international business, which calls for communication with customers in their languages.
For 2016, "investors should also keep these two things in mind: innovators appear all the time trying to leverage machine translation, but breakthroughs are elusive since at its core, [the translation services and technology industry is] a very human-intensive industry," said Stempniewicz. "And the developed world is reaching saturation, but emerging market languages are under-served."
5. Food E-commerce
E-commerce has transformed many industries. Take the clothing industry, for example — online shopping is becoming the new normal. However, it hasn't yet touched the massive U.S. food industry, which is the largest retail category with more than $600 billion a year in sales, according to SLI Systems, which provides cloud-based search tools for online retailers. In fact, only 1 percent of food and beverage sales currently occurs online.
However, Business Insider reports a shift is occurring. It's projected that between 2013 and 2018, online grocery stores will grow at a compound annual growth rate of 21.1 percent. By 2018, the industry is expected to reach $18 billion.
"Busier families have led to the rise of food e-commerce," said Mark Aselstine, co-founder of UncorkedVentures.com, a site where you can buy wine online.
Today, the shift is happening with small companies, such as Blue Apron. Blue Apron is a subscription service company that delivers more than 3 million meal kits per month to people in the U.S. As of June 2015, Blue Apron is worth $2 billion, reports MarketWatch.
Larger companies, like Walmart, have taken notice to Blue Apron's success. In September 2015, the retailer announced the expansion of its online grocery shopping service with free online grocery pickup at select stores in certain markets, including Atlanta and Nashville.
Next year, investors should expect overall growth in this industry. Keep an eye on Walmart as well as Amazon — the online retailer's new Prime Now delivery specializes in groceries being delivered in just a few hours.
6. Home Health Care
According to the BLS, the health care and social assistance sector is projected to grow at an annual rate of 2.6 percent and will add 5 million jobs between 2012 and 2022. That accounts to nearly one-third of the total projected increase in jobs. And specifically, home health aide employment is seeing a dramatic projected growth of 48 percent for the same time period.
The industry is likely booming because of the aging population. The Population Reference Bureau found that in 2010, the percentage of the U.S. population aged 65 and over was 13 percent; by 2040, that number will be more than 20 percent.
Andrey Ostrovsky is the CEO and co-founder of Care at Hand, an analytics platform that predicts hospitalization risk using non-medical staff. According to him, there's another reason why this industry is growing fast.
"Medicare-reimbursed providers stand to make more profit if they can more efficiently keep patients out of the hospital," he explained. "There's an increasing shift toward value-based reimbursement, and that's forcing providers to look at the most cost-effective means. It is much more cost-effective to use lower-cost frontline staff, like home health aides, than to use doctors and nurses as the main intervention."
"For 2016," continued Ostrovsky, "investors should be very bullish on home health care companies that are making investments now in value-based reimbursement and not just planning for the future of value-based reimbursement."
He added that a few things to look for in good companies include: competency in quality improvement, commitment to an evidence-based practice and using technology to off-load and complement costly registered nurse (RN) time.
Keep Reading: The Most Anticipated IPOs of 2016
7. Voice Over Internet Protocol (VoIP)
According to the Federal Communications Commission (FCC), voice over Internet Protocol (VoIP) is a technology that allows a person to make phone calls via an internet connection instead of through a traditional phone line. Most people have probably experienced technology similar to VoIP if they ever used Skype, Google Hangouts or even WhatsApp.
IBISWorld's VoIP market research report found that this industry brings in $6 billion in revenue, and the forecast revenue growth from 2011 to 2016 is 17.4 percent, reports IT Business Edge.
According to TechAdvisory.org, VoIP is ideal for businesses that make international phone calls because it reduces cost. The expense of local calls is reduced by up to 40 percent and international calls by 90 percent. And with internet usage increasing every year, it makes sense for many people to switch to VoIP
Investors would do well to keep an eye on companies such as Google, eBay, and Facebook, which will likely benefit from the growth of VoIP technology.