How New Industries Like Cannabis and VR Are Changing the Economy

10 min Read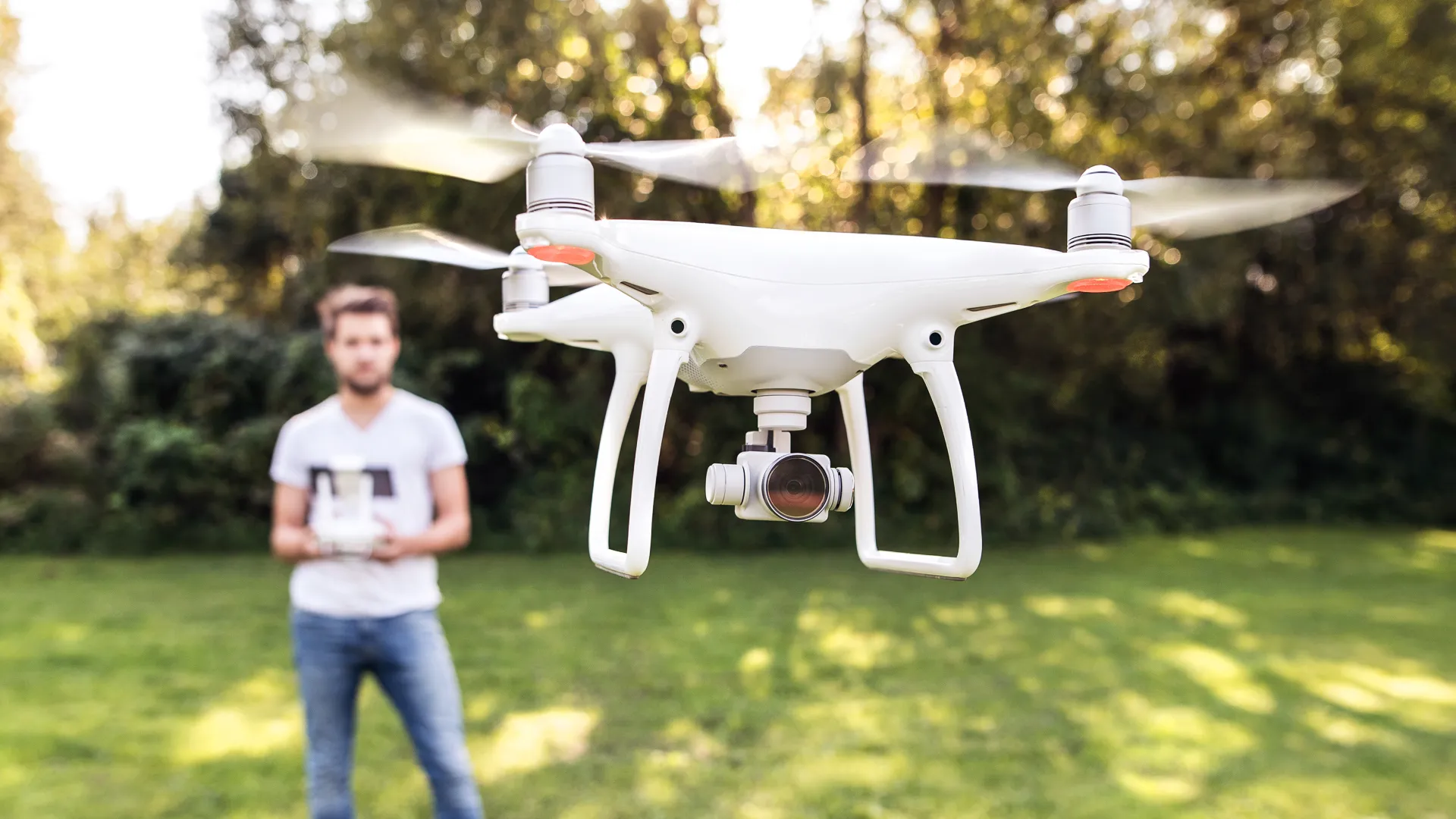 Marijuana and artificial intelligence finally have something more in common than your stoner friend's theories about "Terminator 2" — they're both emerging industries that are shaping the economy of the future, and they're not alone.
Even if you don't live in one of the growing number of U.S. states with legal marijuana laws, it's not hard to imagine a day like this: You ask Google Assistant to open your Instacart app so you can order groceries before setting out to the park to check out your friend's new drone. From AI to food e-commerce to drones, that's three emerging industries directly impacting your life today.
Click through to read about some of the fields currently transforming our economy. And if you're an entrepreneur, you might want to consider starting a business in one of these fast-growing industries.
Make Your Money Work for You
Virtual Reality
Whether you've strapped on an Oculus Rift, HTC Vive, PlayStation VR or Google Daydream, chances are you've already sampled virtual reality. From entertainment to educational applications, VR has finally made the transition from science fiction to everyday life, and it's not going anywhere. Per projections from Greenlight Insights, VR is set to reach $7.17 billion in revenue by the end of 2017 and rack up $75 billion globally by 2021. And that's just for consumer hardware and content; sub-industries like location-based VR installations will cross the $1 billion revenue mark by 2021, as well.
Cannabis
While marijuana legislation in the United States is rapidly opening up the use of cannabis for both medical and recreational purposes, it will be hard to know its full economic impact on America's economy for quite some time. It is possible, however, look to our neighbors to the north for a potential example.
As ABcann Medicinals CEO Aaron Keay explained to Forbes in 2017, "Marijuana production is federally regulated in Canada, and over the last year $685 million Canadian dollars [have] been invested directly in Canadian marijuana producers." Kaey reports that his company's revenues have increased a staggering 30 percent each month.
Culturally, Pew Research reports that 53 percent of Americans support marijuana legalization while New Frontier Data estimates that cannabis will create more jobs than manufacturing by 2020, so we're clearly ready to grow. Pun intended.
Go Green: 6 Marijuana Stocks You Should Consider
E-Commerce
According to the Bureau of Labor Statistics, the average American's personal disposable income is set to grow by 4 percent each year from 2014 to 2024. If you're wondering where a bunch of that money might go, a 2017 survey from PricewaterhouseCoopers might just have your answer: 90 percent of respondents said they were Amazon shoppers.
If you haven't noticed the pervasive and meteoric rise of Amazon alone, soak up these e-commerce facts provided by IBIS World in October 2017: As of right now, the industry generates $452 billion in annual revenue, has a yearly growth rate of 12.3 percent, encompasses 137,184 businesses and employs 524,246 people. Meanwhile, brick-and-mortar retailers are closing left and right.
Make Your Money Work for You
Autonomous Vehicles
If you're dreaming of the day when your morning commute means you have more time to sleep, read a book or watch Hulu on your phone, the Boston Consulting Group has good news for you — with partially autonomous vehicles already hitting the road, BCG expects 12 million fully autonomous vehicles to be sold per year globally by 2035. Big-hitters like Samsung and Google have already invested heavily in the new technology. And it's not just your road rage that will be positively affected. Research and Markets forecasts that the market revenue for the autonomous vehicle industry will grow at compound annual growth rate of 39.6 percent through 2027, reaching $126.8 billion that same year.
Renewable Energy
One of the most direct ways emerging industries can affect both individuals and the economy is through the creation of jobs. In that department, the renewable energy sector is a mean, green machine.
The International Renewable Energy Agency reports that over the past three years, solar jobs in the U.S. have gone up by 82 percent while wind jobs have rocketed by 100 percent. In 2016, solar created jobs at 17 times the rate of the national economy, and by early 2017, a new wind turbine was built every 2.4 hours. Worldwide, 9.8 million people already work in renewable energy.
Check Out: Will Threats Between Saudi Arabia and the U.S. Mean Higher Gas Prices for You?
Retail Tech
With about 6,800 brick-and-mortar shops shuttering in the first three quarters of 2017, this was officially the year of the "Retail Apocalypse." As PricewaterhouseCoopers put it, "The retail store of the past may well be dead," but for every death, there's a rebirth.
For the retail industry, the phoenix rising from the ashes may just be retail tech, the Internet of Things-oriented sector that focuses on making in-store shopping smarter with features such as scanning products with smartphones to get more info or automatically getting charged for products just by picking them up and walking out of the store. With prominent startups like Jaunt and Iconeme already dotting the landscape, Inc. Magazine called retail tech "one of the best industries for starting a business in 2017," citing the industry's $768 million worth of funding in 2016.
See: 22 Industries That Pay Less (and More) Than They Did 10 Years Ago
Make Your Money Work for You
Drones
Whether it's a "Star Wars" toy, a military weapon or a delivery robot, drones seemed to have infiltrated our technological landscape overnight. But in reality, this is just the early dawn of the drone industry, making it a great industry to invest in.
The floodgates for drones broke open in 2015, when the Federal Aviation Administration granted hundreds of exemptions to businesses in fields ranging from agriculture to insurance, allowing them to legally operate drones in the U.S. By 2021, Business Insider estimates that yearly drone shipments will hit 29 million and generate $12 billion in sales, compared to the mere 3 million drones that shipped in 2014.
Augmented Reality
VR and drones aren't the only new technologies on the block — if you're one of the 750 million-plus people who downloaded "Pokemon Go" or one of the 158 million who uses Snapchat daily, you've already experienced augmented reality, or AR, a type of tech that superimposes computer-generated imagery on top of our views of the real world.
The Snapchat dog filter and digital Pikachus have likely already impacted your life, and to see how much they've contributed to the economy, we need only stick to these two examples for a glimpse at AR's potential financial power. While Snap Inc.'s $207 million in Q3 2017 revenue was considered a disappointment — and the company's stock overall had a disastrous year — Pokemon Go has earned $1.2 billion since its 2016 launch, according to Apptopia.
Computer Systems Design
In April 2017, financial information company Sageworks released a list of the top 10 fastest-growing industries in the U.S., based on sales growth over a 12-month period. Computer systems design topped that list in a ranking that wasn't very close.
With a sales growth of 18 percent in 2016, the computer systems design industry — mostly comprised of firms that design and integrate computer hardware and software for business-to-business — and its related services sported a growth rate of more than double that of the average industry. With so many emerging industries reliant on computing power, this explosive growth is of little wonder. And if you're afraid of a recession, put your mind at ease and grab a job in this industry while you still can.
Make Your Money Work for You
Plant-Based Foods
Agriculture is responsible for a least a fifth of man-made greenhouse gas emissions, and the world is paying attention. Consumers want a one-two combination of better health and curbing the methane and waste production of livestock, and that's where alternative diets come in.
Look no further than recent moves by big players in the meat industry to see the very real shift toward veggie-based diets. In 2016, Tyson launched a $150 million venture capital fund to invest in meatless food upstarts. This year, Cargill, the biggest privately held food and agriculture company on the planet, completely exited the cattle feed business to focus on fish, bugs and plant-based proteins. Unilever made a similar move, joining the Plant Meat Matters project to advance the development of a fully plant-based steak. Follow these industry trends and you'll end up head-first in a vat of pea protein.
Eat Plant-Based: 6 Meatless Meals for Under $20
Alternative Sweeteners
Speaking of how health consciousness affects industry, demand for low-calorie foods and sugar substitutes is busting the doors wide open for alternative sweeteners. Savvy businesspeople will tell you to look to China for many emerging trends, and that certainly holds true here; the country was responsible for producing 77 percent of the 159,000 metric tons of high-intensity sweeteners consumed in 2016. In 2017, these sweeteners created a $2 billion market in the U.S. alone, according to Nutra Solutions. The effects on both the economy and our consumption are already clear, as the U.S. Department of Agriculture's Economic Research Service reports that the domestic use of much-maligned high fructose corn syrup has been steadily declining year after year since 2006.
Synthetic Biology
More than just a component of the plant-based food industry, biotechnology plays a role in genetically engineered food, medicine, fuel and more. Though synthetic biology has only recently appeared in commercial markets, it won't stay obscure for long.
Allied Market Research projects that the synthetic biology market will reach $38.7 billion globally as soon as 2020, at a compound annual growth rate of 44.2 percent. Perhaps surprisingly, DNA synthesis is estimated to become one of its largest segments, with a compound growth rate up to 57.8 percent through 2020. But if you think that figure is impressive, you haven't heard about biofuels yet — in the field of greener fuels, Allied foresees a massive compound growth rate of 110.1 percent during the same forecast period.
Make Your Money Work for You
Voluntourism
You may not have heard of voluntourism yet, but you will soon. The portmanteau first started to gain traction around 2015, when over 1.6 million tourists spent about $2 billion, according to NPR, to forgo snorkeling and skiing in favor of volunteering for humanitarian causes.
The trend is so nascent, in fact, that little to no regulations currently exist for the industry. While this has caused a cacophony of well-deserved criticism and debate, it's hard to ignore the forward-facing appeal of volunteer travel when considering the priorities of the millennial generation. Cone Communications reports that 70 percent of millennials are willing to pay more for products and services that make a positive social impact, while Oracle says that the generation's spending power will reach $3.39 trillion by 2018. In a year where the travel industry experienced a number of unfortunate incidents, those figures are a cause for celebration.
Computer Vision
You know how Facebook can identify you and your friends' faces in a photo? That's computer vision, or the use of artificial intelligence that enables computers to process, interpret and act upon visual data. Computer vision isn't just on Facebook, either. Google's flagship smartphone, the Pixel 2, uses Google Lens to give users instant info on what it "sees" through the phone's camera, like the artists of a painting or the address of a building. Startups are in on the tech, too — venture capitalists have thus far thrown over $70 million at Madison Reed, a photo-based app that helps users choose hair dye colors by visually analyzing their faces. According to Inc., this emergent industry generated $522 million and 69 business deals in 2016 alone, up from $186 million and 47 deals the previous year.
Content Marketing
PQ Media's Global Content Marketing Forecast for 2015 through 2019 revealed that content marketing is on track to generate $313 billion in revenue by 2019 — just about one year from now. But what could be the cause for such extreme growth? To answer that question, you need to ask just one more.
With a diverse slate of emerging industries rapidly changing our personal lives and international economy, who's going to wrap up all of these cutting-edge products and services and present them to savvier millennial consumers who are notoriously discerning when it comes to advertising?
Well, isn't that just the $313 billion-dollar question?
Up Next: These Industries Are Creating the Most Billionaires
About the Author