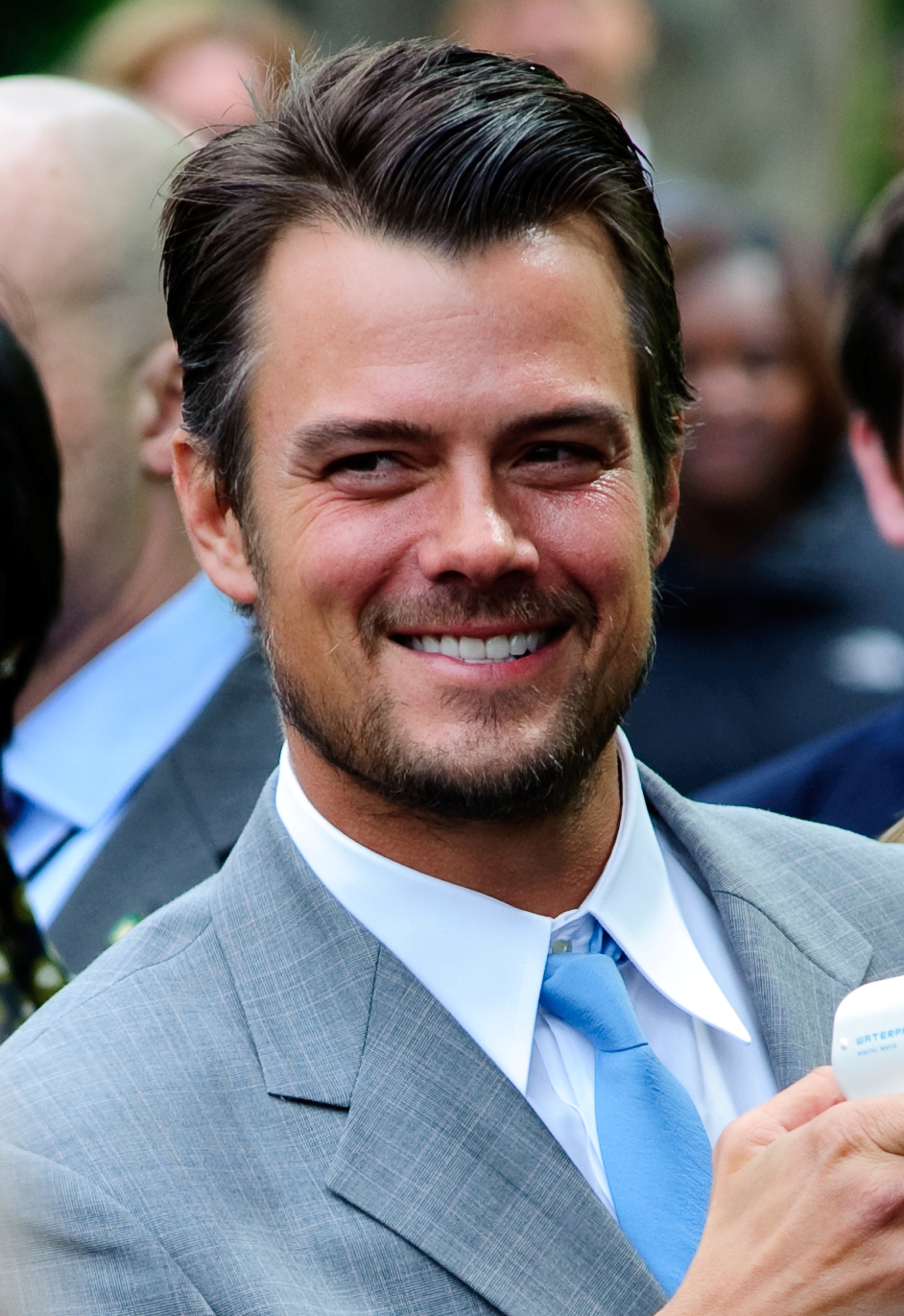 Josh Duhamel has garnered a lot of attention over the years as the talented Hollywood heartthrob, dazzling audiences with his performances in the Transformers movies and ABC soap opera All My Children, the latter for which he won a Daytime Emmy for his portrayal as Leo du Pres.
Plus, in addition to hosting this year's Kids' Choice Awards, he has a history of being quite the financial hero, particularly when raising money for charities. Let's take a look at some lessons he can teach you about growing your own savings account.
Josh Duhamel Net Worth, Fergie and Kids' Choice Awards
Josh Duhamel has been a busy man since he broke into the entertainment industry nearly 15 years ago. After winning the title of Male Model of the Year in an International Modeling and Talent Association (IMTA) in 1997, beating out Ashton Kutcher, he snagged gigs as extras in Donna Summer and Christina Aguilera music videos.
In time, he won the acclaimed role of Leo du Pres, which earned him a slew of Daytime Emmy nominations, including America's Favorite Couple with his on-screen love, Rebecca Budig. But it was during his time on the show Las Vegas that he met his real-life leading lady, wife Stacy Ann "Fergie" Ferguson of The Black Eyed Peas.
Over the course of his career, Duhamel has been quite successful. In fact, a current Josh Duhamel net worth assessment estimates his finances at $15 million. Not bad, though it appears the wife is raking it a bit more, as reports show a Fergie net worth calculation closer to $30 million.
But for Duhamel, the gigs keep pouring in, including his latest: hosting the Nickelodeon Kids' Choice Awards 2013, which is set to air on March 23.
5 Lessons Josh Duhamel Teaches About Saving Money
Along with acting and hosting, Josh Duhamel is quite astute at growing money. He has taken on a number of ventures since he's entered the spotlight that have not only helped earn his own money, but raise money for others.
Here are five lessons he can teach you about adding more to your savings account:
1. Develop and Plan Your Savings Agenda
What many people don't know about Josh Duhamel is that he spends a lot of time helping charities grow money for causes that are important to him. For instance, when his hometown of Minot, N.D. was flooded, he returned to help thousands of people who found themselves displaced by setting a goal of raising $5 million.
Like Duhamel, if you have a savings goal you want to accomplish, it's important to develop that goal. By learning how to budget, planning your expenses and opening a savings account, it will be that much easier to add money to your account and ultimately meet your savings goal.
2. Grow Money a Little at a Time
As a person who regularly fundraises, Josh Duhamel knows more than anyone that money typically doesn't flood in at one time. Growing money is a slow and steady process, whether trying to meet fundraising goals or earn money from a hit TV show.
When learning how to stay motivated to save, researchers have found that psychology plays an important role. How people feel about saving dictates their success.
If you are a person who becomes easily deterred by your inability to grow large sums of money quickly, it may be time to alter your thinking. Try setting smaller goals so that you still feel that your ultimate savings agenda is in the process of being met.
3. Stay Focused on Your Savings Goal
Whether working on entertainment projects or with the American Red Cross, which he has a long history of supporting, Duhamel understands that staying focused on a goal is what gets the reward.
Probably one of the most challenging aspects of saving money is maintaining this goal over a long period of time. By keeping the first two tips in mind while saving, along with thinking about the purpose behind your mission (retirement, college tuition, emergency savings, vacation), it will be much easier to stay on track.
4. Take Unexpected Avenues to Grow Money
Josh Duhamel finds unique ways to grow money, whether he's helping to throw a benefit for his home town or participating in pep rallies and a two-mile long run to raise money for Japanese and Haitian earthquake relief efforts (which he did in November 2012).
In your own efforts, it's a good idea to take unexpected avenues, too. In addition to opening a traditional savings account, consider opening other deposit accounts as well, including a certificate of deposit or money market account.
Also, consider getting into investments by buying stocks or taking the safer approach of buying bonds. By expanding your horizon, you'll find there are numerous ways to grow your money.
5. Let Peers Encourage You to Save
It's always smart to surround yourself with a group of peers who are as excited about saving money as you are. In Josh Duhamel's case, his own wife is a great peer to keep in his corner, since she is quite skilled at growing and saving money herself.
In your own case, you could consider exchanging texts with friends and family to encourage each other to add money into your bank accounts each month. Also, starting a group on a social networking site helps others remain encouraged about saving and growing their money.
It's evident that Josh Duhamel knows how to keep money flowing into his life. When he's not busy preparing to host the Nickelodeon Kids' Choice Awards 2013 event, he's working hard on set or raising money for causes close to his heart.
Developing your own passion for saving money is imperative in finding your financial success. So if you're having trouble staying on track, consider following some of Duhamel's lessons to encourage you to meet your savings agenda.
(Photo courtesy of Daniel Ogren via Wiki Commons)