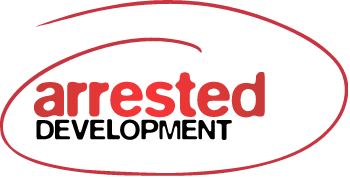 The world has changed a lot in the last seven years. There's been a new President in the White House; we've seen changes in health care reform; social media has altered the way we communicate; and the economy continues to improve after the 2008 subprime mortgage crisis left millions of people in foreclosure.
If there's any truth in the more things change, the more they stay the same, we can probably expect members of the Bluth family to be in the same financial predicaments they found themselves in seven years ago when Arrested Development went off the air.
Now that the cult TV series is being resurrected this week for a brand new season on Netflix after its (shocking) 2006 cancellation, everyone wonders how the world's richest-yet-dysfunctional family has been doing for the last several years. Are George Sr. and never-nude Tobias still with the Blue Man Group? Will Annyong ("Annyong!") prove that the Bluth frozen banana recipe was his grandfather's? Is the model home still standing? The stair car still running? And what happened to Michael and George Michael, after trying to sail off to Cabo with half a million dollars?
All we can do until the show's debut on May 26 is speculate how the Bluth's family finances have weathered these past few post-recession years. Will the Arrested Development new season see their financial misfortunes turn around for the better?
Lots of Bluth Company Debt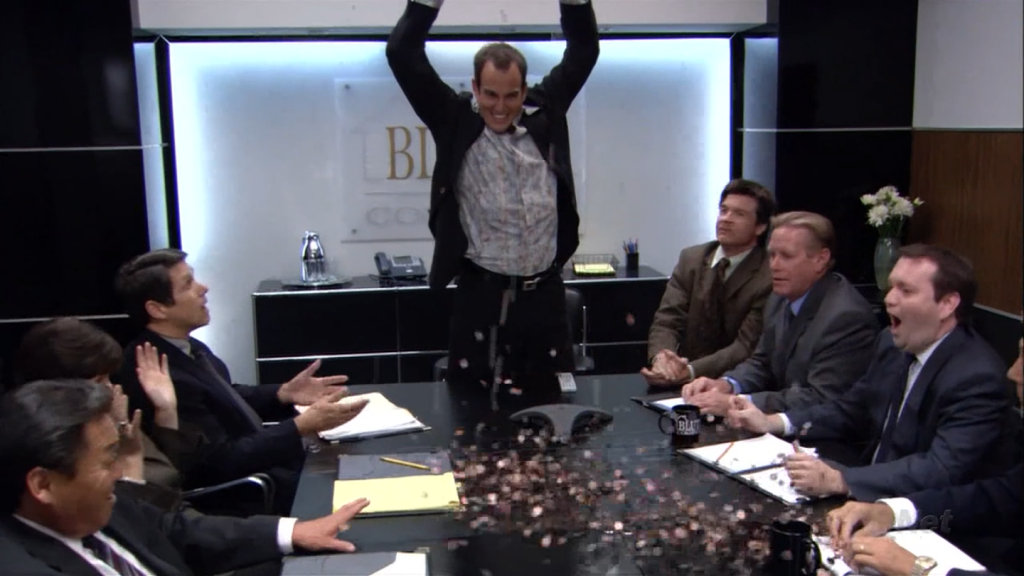 From the very beginning, the Bluths seemed destined to years of money problems and debt after patriarch George Sr. is convicted of embezzlement and fraudulent misuse of funds from the family's real estate firm, the Bluth Company. From Lucille and Lindsay's frivolous spending, to Tobias' frivolous acting lessons with Carl Weathers, to George Sr.'s frivolous bribing of Mexican police to set him free, the Bluths are not the most frugal people in Newport Beach.
The Bluth Company is in the hole for:
$250,000 in the Bluth banana stand. It went up in flames during early Season 1, when Michael and George Michael hatch a plan to burn down the family's once-lucrative frozen banana stand for the insurance. Problem was, there was a quarter million dollars lining the walls of the "Big Yellow Joint."
 The $750,000 yacht. Bluth sibling and magician extraordinaire Gob takes it upon himself to sink Lucille — not Lucille 1, Lucille 2, or a Loose Seal, but the family's $750,000 luxury boat. Another insurance plot (a.k.a. the "Disappearing Yacht Trick"), this one also had a $900,000 payout, but considering Gob's get-rich-quick scheming, it was probably spent in a matter of minutes.
The uncounted millions. Whether it was Tobias buying the Queen Mary, George Sr. paying off everyone in gold Krugerands, or every other Bluth selling their company stock to put off the prospect of working for a living, financial discipline is not something that runs in the family.
Which is a shame, since level-headed son Michael, according to CNN, stood to average an annual $527,000 salary for the CEO of a floundering real estate company. Even George Sr. raked in some money in prison through his insightful series of "Caged Wisdom" videos. The Bluths were at one time even praised by Mad Money's own Jim Cramer; his rating of Bluth Company stock went from "Sell" to "Don't Buy" to "Risky," prompting the Bluths to celebrate with a Risky Business party. Alas.
Model Homes and the Mortgage Crisis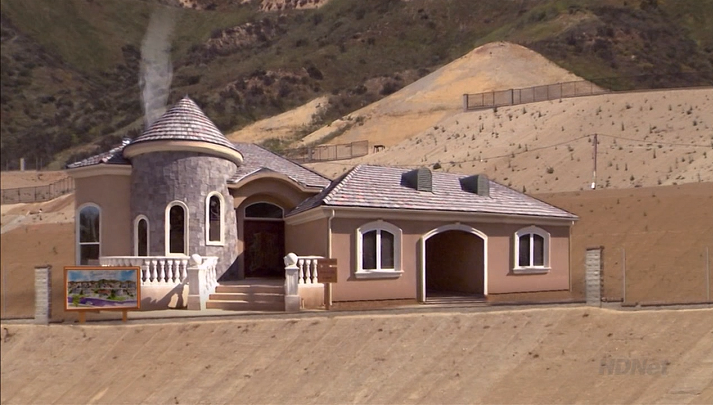 Is the model home in Sudden Valley still standing after seven more years of Bluth bad luck? Did the Bluth Company fold, not from financial mismanagement, but from the housing market collapse? And is Kitty still answering phones at the office? It's fortuitous timing, in a sense, that Arrested Development, a show centered around a family real estate company, ended just as the U.S. housing bubble was about to burst.
Since the crash, mortgage rates have steadied, and the market has seen marked improvements — though even that's up to debate. In the real world, it's not unrealistic to think that the future of a firm like the Bluth Company would hinge on the economy.
Since early this year, U.S. home prices have risen to their highest since 2006, according to Forbes magazine, citing a recent Case Shiller index. "A housing recovery is clearly taking hold," reports Forbes' Agustino Fontevecchia, who said in January that prices had risen 8-9% since late last year, especially in parts of the Southeast and Southwest hit worst by the crash. "Home prices remain about 30% off their pre-crisis highs, climbing to levels last seen in 2003.  The gradual recovery in housing is set to continue. But," he said, "expectations that it may drive a broader comeback appear overblown."
robo-signing scandal
 victims up to $125,000 a piece.
What does this mean for the Bluths? If Season 4 of Arrested Development takes a turn for the better, George Sr. will be cleared of his criminal charges and declare bankruptcy for a clean slate and a new chance to turn the company around — which, if it's been managed well by son Michael, won't have closed up shop in the intervening years since we saw the family last. If the current housing market is anything to go on, that means the Bluth Company will recover, too, and we can enjoy our favorite maladjusted family making up for all those errant years.
With talks of an Arrested Development feature film in the works, don't count on it.