Do you know how your state measures up when it comes to saving money? A picture may be worth a thousand words, but you'll probably have just a few choice words if you state falls within the worst for saving money below.
The infographic displays the average savings account rate in every state, based on our giant database of local and national rates.
How does your state stack up against the rest? Click on any one below to get more detailed information about the current state of savings (sorry, couldn't help it) where you live.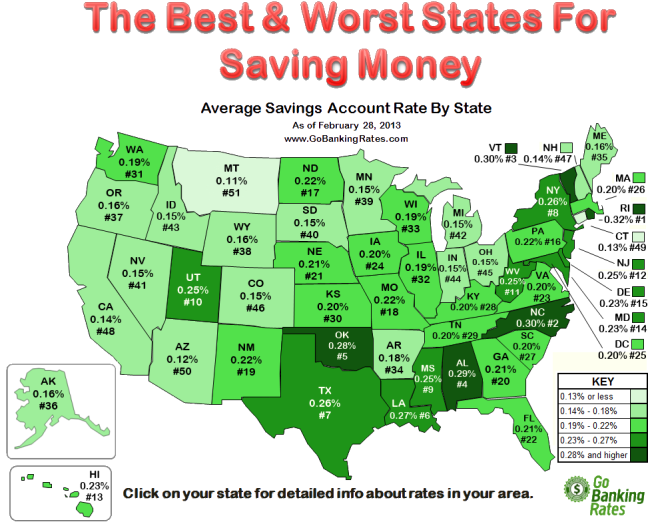 The information above is based on our interest rate table, which contains deposit account rates from more than 4,000 banks and credit unions in the U.S. Interest rates are collected from individual institutions' published online rates and based on a deposit amount of $10,000. Data is as of February 28, 2013, but note that rates may have changed since the publish date.