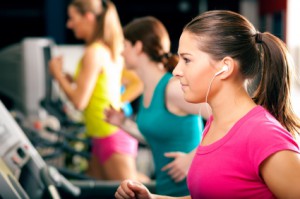 Ever heard the saying "don't sweat the small stuff?" It's been a mainstay of the self-help community for years, and as a general life principle, can really help people to sort out the things that matter in life from those that don't. The broad idea can be applied to how you look at your personal finances and budget in the context of your broader happiness — but there's a catch.
When living on a budget, there are some things you do need to sweat over.
Small Things Make a Difference When Living on a Budget

Living on a budget can be tough because it requires persistence, diligence, awareness and restraint. Most of us struggle to practice one of these well, let alone all of them. However, successfully managing your spending is key to gaining financial security, so here is a strategy that can help you get started:
1. Small, repeating monthly purchases add up — a lot. If you're looking at a phone contract of $40/month, a gym membership at $50/month, a bus pass at $50/month…you get the idea.
The truth is that we use a lot of these things far less than their monthly worth. If you're using a cell phone or gym membership enough every month, for 3 months straight, to save money on a month-to-month plan, then you're fine. If not, it might be time to ditch that contract.
2. Things you buy on credit turn into things you pay for next month. Needs no explanation, but the reality of this is lost on most people as it's buried in our credit card statements.
1 + 2 = compounding the issue!
Locked-in monthly contracts are offered to consumers for two reasons:
It helps the business know what their revenue is going to be each month — conversely, you know you're going to HAVE to pay for this each month.
Companies know that utility (how much you use it) will end up, on average, being less than what you think. If this wasn't the case, our gyms would all be too busy to use.
So How Can I Cut Costs?

If you're wondering how to cut costs on monthly contracts like your cell phone bill, you can learn from Toyota and the way the manufacture cars. Let me explain:
Toyota applies a principle to its business called "Lean" (translated roughly from Japanese). At the core of lean is doing small experiments and measuring the results before committing to a large initiative and resources.
Sound familiar?
To avoid locking yourself into something that you then don't end up using enough to justify the cost, commit to 3 months maximum (just one month is even better, if possible). Use it as much as you would if this was the only pricing option available and see if at the end of the experiment you're:
a) Still using it
b) Using it enough to make a longer-term commitment viable.
If you're not, then reconsider.
Don't lament the things you're already locked into — just focus on using them as much as possible. It will have the dual effect of helping you get more value out of them and mean there are less other things you might end up buying in that time!
Using this technique, you can help to work out the things you want (or want to do) that are really important and those that are just passing love affairs. The sense of financial security comes from being able to do/have the things that are truly important to you in life.
Good luck!