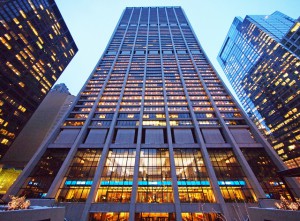 Photo: picken
JPMorgan Chase & Co. may suffer trading losses as high as $9 billion, according to sources who spoke with The New York Times. The company made headlines in May after losing more than $2 billion due to a massive error made while trading credit derivatives.
Credit Derivatives Trading Error Caused Massive Loss
On May 11, JPMorgan Chase & Co. announced that the company suffered devastating trading losses from complex credit derivatives designed to bet on continued economic recovery through the values of corporate bonds. When prices began moving against those bonds, many of the derivatives began to lose.
In the company's May report, JP Morgan explained that its losses could reach as high as $2 billion. However, The New York Times explained that an internal report showed losses could reach $8 billion to $9 billion, in a worst-case scenario.
Since JPMorgan has already been unwinding its positions, its total losses could lower to between $6 billion and $7 billion.
JPMorgan Chase & Co. Losses Draw Criticism of Big Banks
The day JPMorgan Chase & Co. announced its trading losses, CEO Jamie Dimon apologized to the company's shareholders, explaining that the bank's strategy had been "flawed" and "poorly executed." The apology, however, did not halt criticism from lawmakers.
Dimon faced a hearing before the House Financial Services Committee last week, where he was asked how much more the company could lose. He did not offer a exact number.
The company's losses have heightened concerns that big banks sill pose risks to the U.S. financial system. Since the financial crisis only occurred four years ago, some worry that the pattern of banks' investments have not adjusted enough to avoid a major financial breakdown in the future.
Lawmakers hope the new so-called Volcker rule will stop banks from making risky trades for their own profit. Getting phased in over the next two years, it will prohibit banks from placing more than 3 percent of firm money into their own funds.