This post is part 10 of our 12 Days of Finance series. Have you voted for your favorite finance expert yet?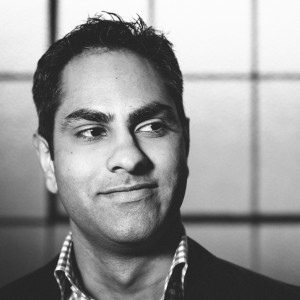 Ramit Sethi is a personal finance blogger turned bestselling author with the success of his book, I Will Teach You to be Rich.
This entrepreneur has gathered a steady following due to his 6-week money management program outlined in the text. While the tone of the book and Ramit's personality may appeal more to college students and young professionals, many fans, young and old, express the value of his six get-rich steps.
I Will Teach You to Be Rich — In 6 Weeks?
The major facets concerning money are addressed within his 6-week program, including banking, credit, budgeting and ultimately, investing.
Week 1: Credit cards and credit reports
In I Will Teach You to be Rich, Sethi explains how to correctly establish credit cards and assess credit reports to protect your integrity and funds. He also outlines tips on how to recover from a poor credit history.
Week 2: Banking
Week two provides a guide on how to select the best bank accounts. Ramit Sethi guides readers on effective dialogue when negotiating for lower fees and higher fixed deposit rates.
Week 3: Invest in a 401(k)

Ramit encourages those in their 20s to invest now with just $50 to start, rather than waiting ten years, albeit with a larger initial deposit. Overall, long-term investments are the best due to compounding interest.
Week 4: Conscious spending plan
Evaluate your spending habits and expenses, determine a sustainable reduction from your spending plan and "cut costs mercilessly." While this may sound harsh, Sethi recommends spending on things you love and cutting excessive spending on things you don't care much about.
Week 5: Automated money management
Sethi explains how to set up automatic banking services such as direct deposit and automatic bill pay to streamline the budgeting process. This ensures monthly bills get paid and you know exactly how much is left in your spending plan.
Week 6 : Investing
Sethi suggests putting funds into an investment that actually earns more money, rather than reducing existing funds. Included in week 6 is an actionable step-by-step guide getting started.
Is Ramit Sethi your favorite personal finance expert? Vote for him as most popular finance expert in our 12 Days of Finance poll below.


How Ramit Sethi Became a Personal Finance Expert
Ramit Sethi studied technology and psychology as an undergraduate at Stanford University, and continued his education at Stanford by obtaining a master's degree 2005.
In addition to writing on his personal finance website, I Will Teach You to be Rich, and authoring the NY Times bestselling book aptly named I Will Teach You to be Rich, Ramit is the co-founder of www.PBWorks.com. PBWorks is an online team collaboration platform for educators, students and professionals, and is currently the leading collaboration entity on the internet today.
Many of Ramit's advocates enjoy his easy-to-grasp writing, and while his attitude may seem brash at times, it's often countered with casual jokes and his ability to motivate readers toward a more balanced financial lifestyle.