All you need to Know About Personal Finance Press

To inform taxpayer, GOBankingRates released an infographic illustrating exactly what their income taxes are funding LOS ANGELES, March 18, 2...
Read More »

A new study from leading personal finance website GOBankingRates shows car buyers how to turn their tax refund into a down payment on a new ...
Read More »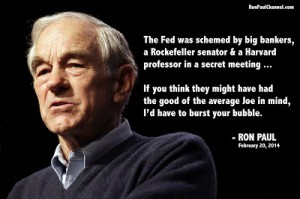 LOS ANGELES, Feb. 24, 2014 – Three-time presidential candidate Ron Paul shares his opinion on the outlook of consumer bank interest rates ...
Read More »
GoBankingRates.com guide assists those affected by impending year-end layoffs with six tips to ease the shock of getting let go. LOS ANGELES...
Read More »
GoBankingRates.com launches monthly financial report examining health of U.S. interest rates and markets. Los Angeles, Oct. 29, 2013 – As ...
Read More »
America has raised the debt ceiling 78 times, contributing to Americans' lack of insight into what a default on the country's de...
Read More »
A GoBankingRates.com report investigates the impact of a debt ceiling default on interest rates, projecting future rates for auto loans, mor...
Read More »

From conquering personal debt to increasing family savings, GoBankingRates.com shares their five favorite personal finance books released th...
Read More »