Valley National Bank Review: Is It the Right Bank for You?
See if this bank has the right financial products for you.
Valley National Bank is a storied financial institution that's been around since 1927. It currently has over 200 locations throughout New York, New Jersey, Florida and Alabama, as well as $30 billion in assets.
In 2018, Valley National Bank decided to rebrand itself as simply "Valley," which included a new logo and online interface. Consumers who may be interested in banking with Valley should know that it has a stunningly wide variety of account options; including online options for people outside its areas of service.
Learn more about Valley's banking products and why it could be the right choice for you.
Jump to a section:
Who Is Valley National Bank Best For?
Valley National Bank is best for people who want to be able to do everything within one banking institution. Instead of having to keep track of multiple accounts across multiple banks, you can consolidate your assets into one company, taking the hassle out of banking. Valley offers a variety of different banking products to fit each stage of your financial life; from easy-access checking to long-term retirement plans, you'll likely find an account tailored to your needs.
Sponsors of
Pros:
Many different account options

Online account options for people who live outside service areas

Good interest rates on CD and money market accounts

Cash bonuses for opening some checking accounts or credit cards
Cons:
Limited footprint/branch access; only services New York, New Jersey, Florida and Alabama

Some accounts cannot be opened online

Poor interest rates on savings accounts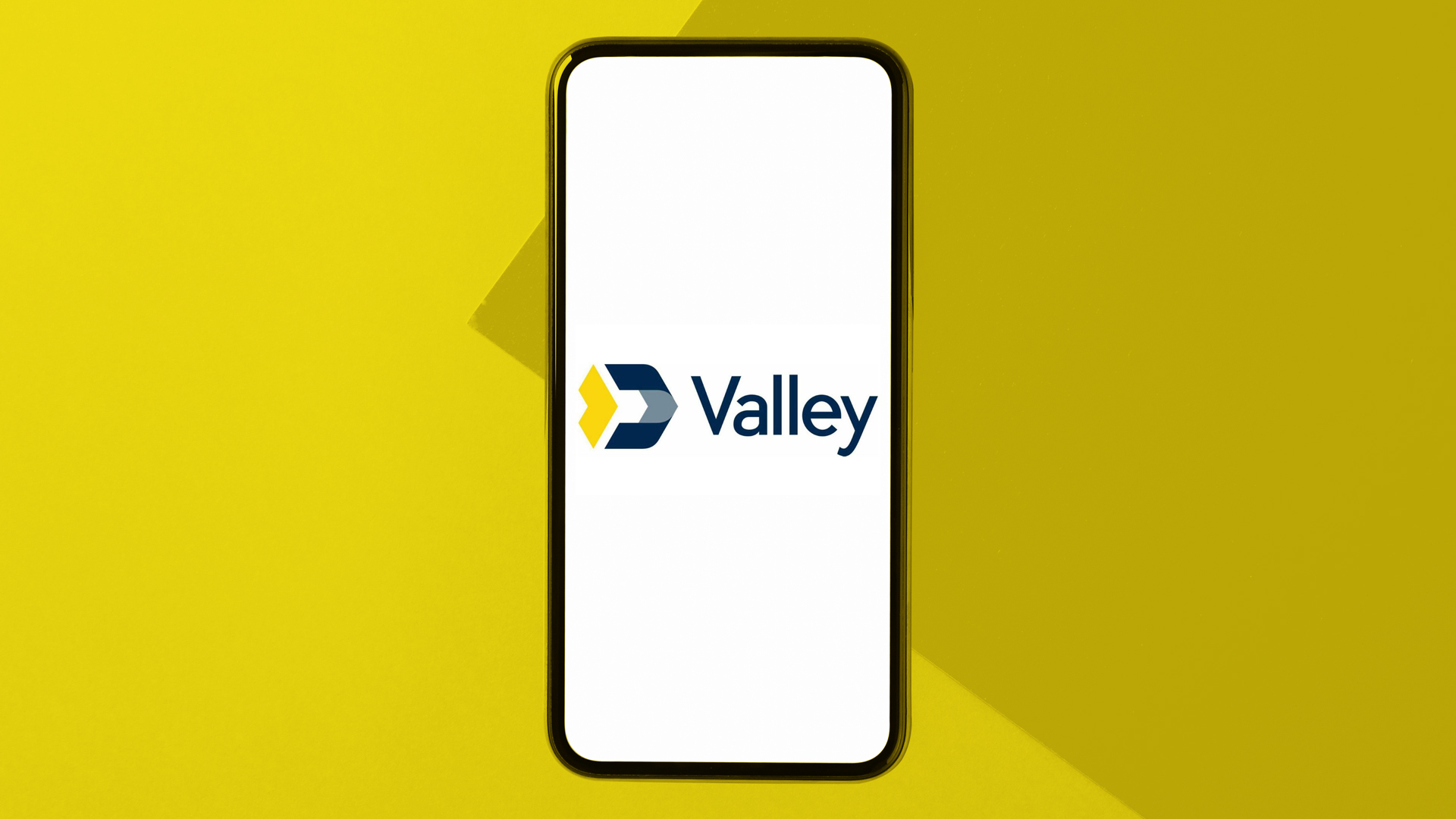 Who Might Want To Choose Valley National Bank?
Consumers who value banking products tailored to their specific needs may want to choose Valley National Bank. In addition to a multitude of checking accounts, Valley offers CD, money market and retirement accounts so you can invest in your future. Even if you live outside of its service areas, you can still sign up for many of these accounts online.
Who Might Want To Skip Valley National Bank?
If you don't live in New Jersey, New York, Florida or Alabama and you want physical banking access, then Valley is not right for you. Its small network of around 200 branches is relegated to those states, and there's a fee for using non-Valley ATMs. Consumers who particularly value high-yield savings accounts may also want to skip Valley; although it does provide money markets with decent returns.
Sponsors of
Related: How To Switch Banks in 6 Simple Steps

Types of Accounts Available
Valley National Bank offers many account types, including checking, savings, money market, certificates of deposit and individual retirement accounts. Because of the wide variety of accounts available at Valley, there's also a wide range of rates and fees that may come with these accounts.
Here's a breakdown of the account features you can expect to see.
Valley National Bank Account Types
Account Type
Rates
Fees
Features
Checking

N/A

$0-$25 monthly maintenance fee, $15 inactivity fee, $36 overdraft fee

Checking accounts for all ages and purposes

Interest Checking
Not listed

$15 service fee, $15 inactivity fee, $36 overdraft fee

Interest-bearing

Savings

0.02%-0.03% APY

Service fee for balances under $300, $9 inactivity fee

Low minimum deposit

Money Market

0.10%-0.80% APY

$25 service fee on balances under $10,000, $5-$10 excessive usage fee

Competitive interest rates

CD

0.25%-1.15%

Early withdrawal penalty

Low terms and deposits

IRA

0.18%-0.64%

Early withdrawal penalty

Traditional, Roth and 18-month variable rate IRA offered
Checking
Valley National Bank has a variety of checking options — ones for teens, young adults, seniors and even an account specifically for events. Consumers who have a mortgage loan through Valley also have access to a My Loyalty Checking account that offers cash back just for opening the account.
Sponsors of
Pros:
Options for every type of person

Bonuses and reward for opening certain accounts

Low minimums and balance requirements across the board
Cons:
Some accounts have monthly maintenance fees if requirements are not met.

There's a $2 fee to use non-Valley ATMs, and Valley's footprint is fairly small.

Not all accounts can be opened online.
Interest Checking
In addition to its other checking accounts, Valley offers an Interest Checking Plus account that pays interest on your balance. Unfortunately, its website does not disclose the interest rate but seeing as most checking accounts have no interest at all, it's a good value.
Pros:
Interest-bearing

Low minimum deposit of $100
Cons:
$15 monthly service charge if you don't maintain a $1,000 balance

Can't be opened online, so it can only be used by residents of New Jersey, New York, Florida and Alabama
Savings Accounts
Valley's savings options are much like its checking options: diverse. It offers an all-inclusive savings account, an account for kids and accounts for both health and holiday savings. Whether you're looking for long-term savings or trying to store cash for your next big purchase, Valley has a product for you.
Sponsors of
Pros:
Diverse account options

Low minimum deposits

No fees unless the account is inactive
Cons:
Really low interest rates

Can't open most of the accounts online, so they're limited to Valley's small service area
Types of Savings Accounts: Where Is the Best Place To Put Your Savings?
Money Market Accounts
There are two money market accounts offered at Valley National Bank. One is a Premium Money Market that comes with a 0.50% annual percentage yield (APY) — but if you open a Select Checking account with it, you'll qualify for a 0.75% APY. The other is a tiered-rate account with rates from 0.10% to 0.80% based on the balance in the account.
Pros:
Competitive interest rates

Tiered account has a debit card, check writing and a low initial deposit
Cons:
High initial deposit and balance requirement for the Premium account

The good interest rates require fairly large sums of money.
Certificates of Deposit
Valley only has two CD options, a six-month CD and a limited-time Community Recovery CD with a 12-month term. Short terms make it easier to let the deposit grow and avoid tapping into it. In addition, the Community Recovery CD comes with a fixed APY of 1.15%, and Valley will also donate 0.50% to the coronavirus relief.
Sponsors of
Pros:
Short terms for maximum flexibility

Automatic renewal upon maturity

Low minimum deposits

Competitive interest rates

Valley donates extra interest to a good cause
Cons:
Individual Retirement Accounts
At Valley, you have the choice between a traditional IRA, Roth IRA and 18-month variable rate IRA. With rates between 0.18% and 0.65%, Valley makes investing in your future look pretty simple.
Pros:
Option for a variable rate, so your returns could increase if interest rates rise

A low minimum deposit of $250

Different fixed-rate terms to choose from
Cons:
Interest rates are very poor compared to some other banks
Investment Options
Valley National Bank offers an investment advisory account through Valley Wealth & Trust. This works best for consumers who are looking for some extra help when it comes to investing. Its advisors can help you with retirement planning, personalized investment management and more.
Pros:
It's in-house, so you don't have to worry about another company.

Individualized client service
Cons:
Not much information on the website
Sponsors of
Loans
Valley offers a variety of loan services, including home loans, refinancing, home equity borrowing, whole life insurance borrowing, auto financing and personal borrowing options.
Pros:
Home loan rates are fairly good

Personal borrowing options available
Cons:
Not a ton of loan variety explicitly listed on the site
How To Bank With Valley National Bank
Banking and investing with Valley National Bank is simple and easy. This financial services company has a small footprint, but many of their accounts can be opened online. Follow these steps from your computer to open an account:
Go to the

Valley National Bank homepage

.

Hover over the banking tab and select the type of account you want to open.

Find the specific account you're interested in opening and click "Learn More."

Click "Open Now."

Follow the instructions to open the account.
Does Valley National Bank Have Any Signup Promotions?
Valley National Bank currently has three active signup promotions.
$20 a month for a year (total $240) for opening the All Access Rewards Checking

$150 for opening a My Choice Checking account, as well as activating online banking and making purchases

$25 after your first purchase with the Cash Rewards American Express Card
You shouldn't sign up for a credit card or account simply to get the cash bonus. But if you genuinely need a new checking account or cash-back card, consider these offers from Valley and net that extra money.
Fees
Any service fees from Valley National Bank can usually be avoided by maintaining a certain balance or requirement. As long as you stay informed on what it takes to maintain your account, you shouldn't have a problem.
Here is a list of some miscellaneous fees to watch out for:
Non-Valley ATM:

$2

International ATM:

$5

International point-of-sale transaction:

$3

Debit card replacement:

$5

Checks returned unpaid:

$20

Check certification:

$20

Check images All Access Checking accounts:

$2 a month

Inactivity:

$15 for checking, $9 for savings if balance is under $1,000

Overdrafts:

$36

Stop payment order:

$35

Domestic wire transfer:

$15 incoming/$30 outgoing

International wire transfer:

$15 incoming/$45 outgoing
Availability of Funds
Valley National Bank doesn't include information on its site about the availability of funds after a deposit or withdrawal. However, it does state that all direct deposits are immediately available.
Valley National Bank Has Something for Everyone
Valley National Bank comes with a lot of options. This bank's biggest strength lies in its diversity of banking products — no matter what financial goal you have, you should be able to find a Valley product that will help you make it happen.
For consumers who value money market and CD accounts, Valley has fairly competitive interest rates. Its short-term CDs have a great return, and one of them is designed specifically to help those affected by the coronavirus crisis; Valley donates 0.50% APY to those in need. And if you're looking for quick gratification, Valley currently has three signup promotions that could help you earn some extra cash.
On the flip side, Valley's physical footprint is very small: Its only branches are in New York, New Jersey, Florida and Alabama. In addition, some of its accounts aren't even able to be opened online, so people who don't live in its service areas are out of luck. Valley also falls short on savings interest rates, with APYs below the national average and nowhere near competitive.
So, if you live outside the service areas and value physical banking, you should definitely rule out Valley. But if you do live near a Valley branch — or want to open an account online — then this bank's multitude of unique products could be perfect for you.
More on Valley National Bank
More Bank Reviews
Rates are subject to change. Information on accounts is accurate as of May 21, 2020.
Rates and fees are subject to change. This content is not provided by Valley. Any opinions, analyses, reviews or recommendations expressed in this article are those of the author's alone and have not been reviewed, approved or otherwise endorsed by Valley.