Best Place To Retire in America Named — How Does Your Town Compare?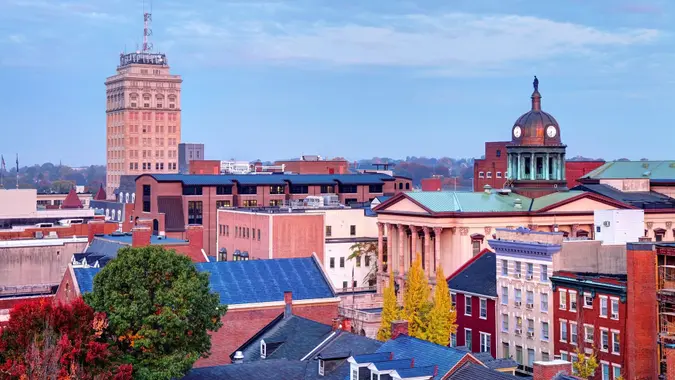 DenisTangneyJr / iStock.com
There are many criteria to consider when picking where to retire. Some dream of endless beaches or mountains, while others are in search of culture, for example. But one aspect that is crucial across the board is where your funds might last longest.
U.S. News & World Report's 2022-2023 Best Places to Retire analyzed data for the 150 largest metropolitan areas in the U.S. to assess how well they meet Americans' retirement needs and expectations. The number one place in the country is Lancaster, PA, which took the first spot, mostly due to its scores on healthcare for seniors, retiree tax rates and overall happiness of its residents.
To rank the cities, U.S News & World Report categorized the data into four indexes:
Quality of Life Index — 36%, which takes into account factors including crime rates, well-being, commuter and air quality indexes.
Value Index — 23%, which takes into account housing affordability.
Desirability Index — 22%, which includes factors such as desirability survey, migration and weather temperatures.
Job Market Index — 19%, which factors in unemployment rate and average salary.
So, how did Lancaster fare?
The city received an overall score of 7.2/10, with 8.3 score for healthcare and 6.4 for housing affordability.
The city has a population of 55,480 with a median age of 38.7 years old. In terms of housing, the median home price is $290,354, compared to the national average of $383,883, according to the report. Meanwhile, the median monthly rent is $1,114.
The average salary is $50,000 and the unemployment rate stands at 8.1%.
More From GOBankingRates