Do You Think You Will Be Able To Retire at Age 65? Take Our Poll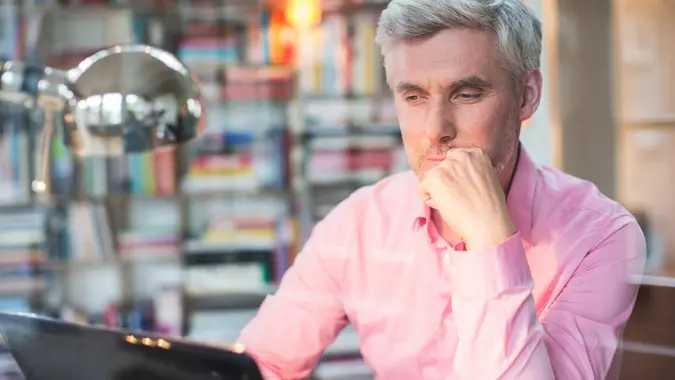 Tom Merton / Getty Images
Survey after survey shows that Americans are not prepared for retirement.
The latest GOBankingRates survey on the topic shows that 78% of people have no more than $100,000 saved. That includes 62% of people already at retirement age (65) and 71% of people coming up on retirement (55-64).
Take Our Poll: Do You Think You Will Be Able To Retire at Age 65?
Nearly a quarter of people have not started saving for retirement, including 19% who are already at retirement age.
Other notable stats from the GOBankingRates study (conducted in early August, with 997 respondents):
38% think they can get by in retirement on $500,000 or less
Two-thirds think they can do it with under $1 million
9% do not expect to retire (that number was 22% in a GOBankingRates survey earlier this year)
Two-thirds of the respondents are worried they will run out of money before they die
Half expect a major health expense in retirement that will eat up a lot of their savings
Almost half of people are concerned that Social Security will run out
Half of people are relying on Social Security to cover over half, if not all, of their retirement
Do You Think You Will Be Able To Retire at Age 65?
More From GOBankingRates