Do You Earn an Average Salary? 11 Retirement Spots You Should Be Looking At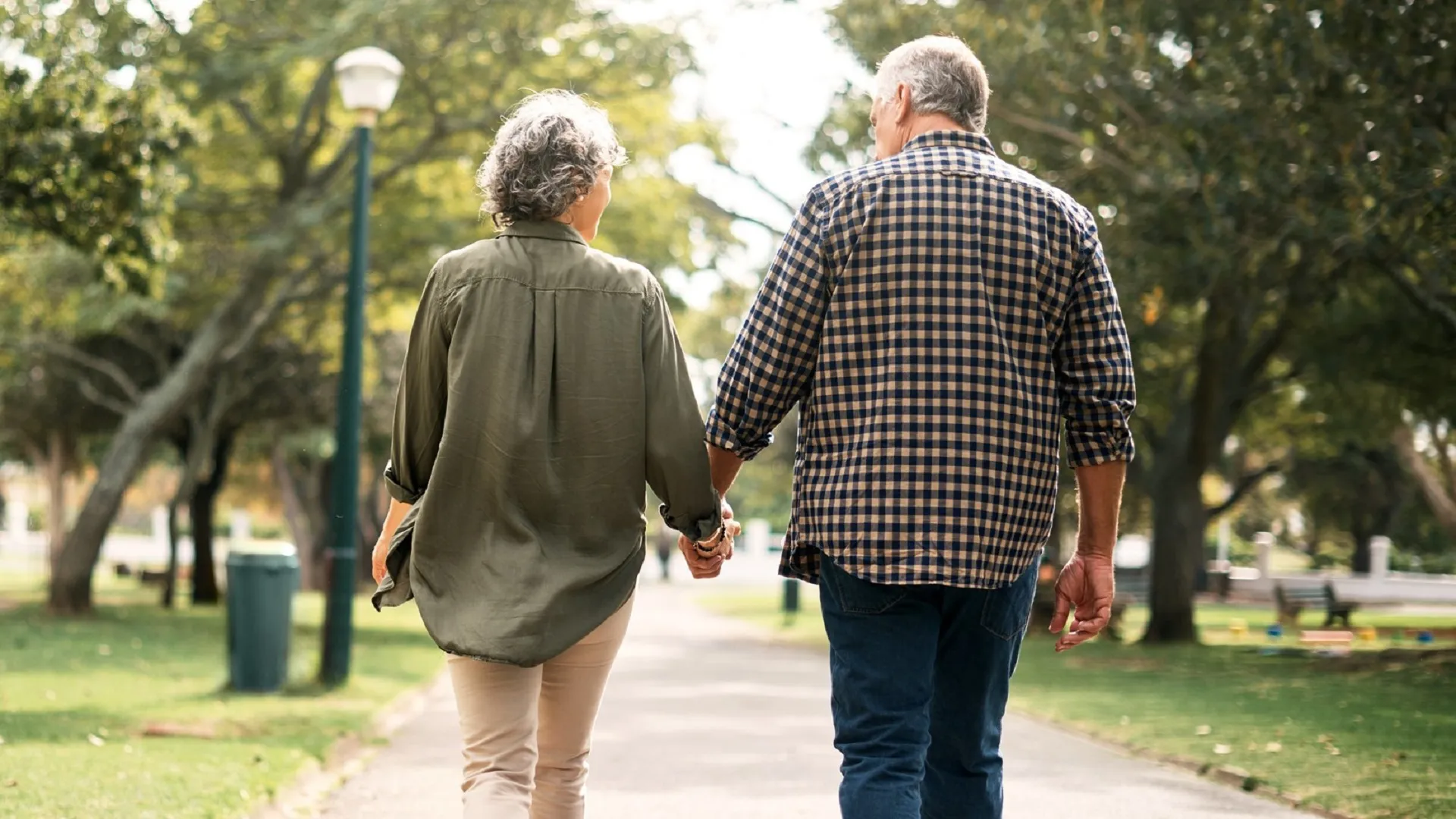 The median household income is around $74,000 a year, according to the most recent U.S. Census Bureau data. What this means is that roughly half of all households earn more than this, while the other half earn less.
If you earn a typical salary and are thinking about where to retire, there are several things you should consider. This includes tax retirement distributions, healthcare accessibility and costs, housing costs, general quality of life and the overall cost of living.
Along with this, your lifestyle needs, long-term goals and overall retirement savings or investments can all affect where you choose to — and can afford to — retire. Keeping that in mind, here are the top retirement destinations you should consider when earning an average salary.
Asheville, North Carolina
Located near the mountains of North Carolina, Asheville is a top destination for retirees who want to keep costs reasonable while still enjoying a high quality of life.
Asheville "offers a lower cost of living compared to some other popular retirement destinations, while still providing a high quality of life," said Joshua Martin, a licensed realtor and the owner and founder of Atticus Home Buyers. The city also "has a thriving arts and culture scene, beautiful natural surroundings and a welcoming community."
Boise, Idaho
If you're looking to live in the northwest surrounded by beautiful natural scenery and plenty to do, consider Boise, Idaho.
The city "has been gaining popularity as a retirement spot due to its affordable housing, low crime rate and access to outdoor activities," said Martin. "Boise offers a mix of urban amenities and a relaxed lifestyle, making it a great choice for those looking to stretch their retirement budget."
Are You Retirement Ready?
Santiago, Chile
For those interested in starting a new adventure, it might be worth looking a bit further abroad to Santiago, Chile. Santiago has a lot to offer, including high-quality, affordable living.
The city "boasts a modern infrastructure, quality healthcare and a range of cultural activities," said John Browning, author of "Build a Life, Not a Portfolio" and the founder of Guardian Rock Wealth. "What sets it apart is the Pension 65 program."
The Pension 65 program was created to attract retirees from overseas. As long as you earn at least $1,000 a month — which should be doable with an average salary — you can get a visa to the country. You could also qualify for other senior discounts or benefits.
Porto, Portugal
Portugal is widely known for its affordability and expat-friendly community. The cost of living is lower than most other Western European countries, but retirees still benefit from a high quality of life.
In particular, Browning suggested Porto. "The city is rich in history, beautiful architecture and [has] a pleasant climate. A unique benefit is the Non-Habitual Resident tax regime, which can provide significant tax advantages to retirees with foreign pensions."
Lexington, Kentucky
Known as the Horse Capital of the World, Lexington is one of the largest cities in Kentucky and an affordable retirement destination.
"This state has a pleasantly mild climate most of the year, and Lexington's relatively low cost of living is a godsend for anyone on a fixed income," said Jake Hill, CEO of DebtHammer Relief. "With the average rental at just under $1,000, it's easily affordable for anyone making [an average salary]."
Are You Retirement Ready?
Winston-Salem, North Carolina
Located in North Carolina, Winston-Salem is another top place to consider retiring.
"Winston-Salem is the definition of big city amenities and a small-town feel. It has plenty of history, local character and charming festivals, affordable real estate and mild weather," said Martin Orefice, CEO of Rent To Own Labs.
If you retire in North Carolina, your Social Security income won't be taxed. However, income from pensions or retirement accounts will be taxed, so keep that in mind.
Central Pennsylvania
In Central Pennsylvania, you have a host of cities to choose from for your retirement years, including Reading, Allentown, Pittsburgh and Lancaster. And while some of these places are more affordable than others, they all have a lot to offer.
"Central Pennsylvania has incredibly beautiful landscapes, countless charming old towns and a shockingly low cost of living," said Orefice. "This is an area that's on the rebound from years of industrial decline, meaning that you'll be able to buy a beautiful retirement home with your choice of convenient downtown living, beautiful hilly views or both, for cheap."
Plus, retiring in Pennsylvania comes with the added benefit of tax-free retirement income. This includes income from retirement accounts, Social Security and pensions, if you're over a certain age.
Phoenix
In Arizona, retirees also benefit from tax-free Social Security benefits — up to a certain amount. However, retirees will have to pay 2.5% income tax.
Although there are many places to choose from in Arizona, Marty Zankich, a real estate expert and owner of Reschool Real Estate Experts, suggested Phoenix as a top retirement destination. Buying a home might be a little tricky, since the median house price is around $385,000, said Zankich. But there are still plenty of affordable options for renters.
"Its affordable housing options, coupled with a warm climate and diverse attractions, make it an attractive choice for those seeking a comfortable and enjoyable retirement," said Zankich.
Are You Retirement Ready?
Greenville, South Carolina
Kyle Bazylo, a real estate expert and founder of Selling South Winnipeg, suggested Greenville, South Carolina for retirees earning an average salary.
"Greenville provides a charming atmosphere with a thriving arts scene, affordable housing and a mild climate," said Bazylo. "It's a hidden gem for retirees seeking a balanced lifestyle."
Savannah, Georgia
For soon-to-be retirees looking for a mid-sized city with affordable living and plenty to do, Savannah, Georgia is worth checking out.
"Savannah combines Southern charm with a reasonable cost of living," said Bazylo. "It has a rich history, beautiful architecture and a welcoming community."
Roanoke, Virginia
While Virginia partially taxes retirement accounts and pensions, many places within the state are highly affordable, meaning your money can still go quite far. Certain cities, like Roanoke, also have a lot of options for retirees to explore once they get settled in.
"Roanoke provides a picturesque setting with mountain views and a cost of living below the national average," said Bazylo. "It's ideal for those seeking a serene retirement."
Key Considerations When Choosing Where To Retire
As you think about where you want to retire, there are several other factors to think about, including:
Tax on retirement distributions: If you're living on a fixed income, consider moving to a state that doesn't tax your retirement income. You should also weigh the long-term healthcare costs and overall cost of living, though. "You may want to look at what long-term care costs in each state before you move," said Jay Zigmont, PhD, CFP, founder of Childfree Wealth. "For example, Alaska does not tax retirement distributions but has one of the highest long-term care costs."
Access to healthcare: Having convenient access to high-quality medical facilities and healthcare is key, especially as you get older. But you'll also want to make sure the cost of this care is affordable for you. "Having access to quality healthcare facilities and services is crucial for maintaining a healthy and fulfilling retirement," said Martin.
Visa and residency requirements: If you choose to retire abroad, you'll also have to consider the visa and residency requirements of your chosen country. "Some countries offer special retirement visas, which can simplify the relocation process and provide additional benefits, like tax advantages or healthcare access," said Browning.
Sense of community and stability: It's important to consider more than the cost of living when choosing your retirement spot. Think about your quality of life once you get there. "Consider the local scene — are you going to find friends? Will you feel safe and stable? It's a big move, and you want it to feel like the reward you've been working toward all these years," said Nathan Jacobs, senior researcher at The Money Mongers.
More From GOBankingRates