Here's How Much Money Americans of Every Age Think You Need To Retire — It Varies Drastically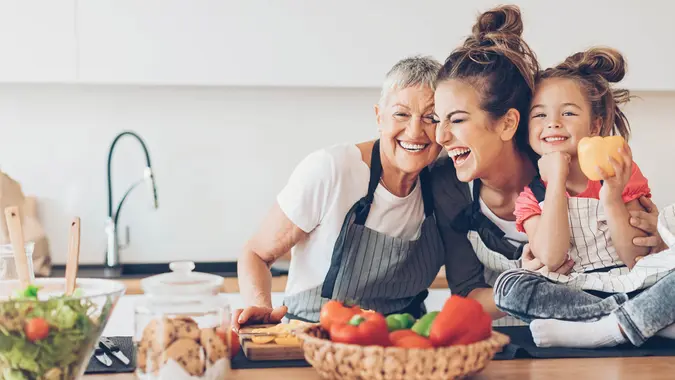 Petar Chernaev / Getty Images
The average American thinks you will need $1.27 million to retire, but that figure varies greatly depending on age, a new Northwestern Mutual study found.
According to the study, Americans in their 20s believe they will need $1.2 million for retirement, Americans in their 30s believe they will need $1.44 million, Americans in their 40s believe they will need $1.28 million, Americans in their 50s believe they will need $1.56 million, Americans in their 60s believe they will need $968,000 and Americans in their 70s believe they will need $936,000.
Here's a closer look at why different ages have such different views of retirement needs, and how inflation plays a role in how much the different generations will actually need.
$936K or $1.56M: How Much Do You Actually Need for Retirement?
Erik Stephens, wealth management advisor with NOVA Capital – Northwestern Mutual in Cincinnati, said that although there is a wide range in how much the different generations believe they will need for retirement, no one is necessarily "right" or "wrong."
"A person's 'magic number' for retirement includes their dreams, debts, Social Security payments, inheritances and more," he said.
One possible reason that Americans in their 50s expect they will need the most money to retire — $1.56 million — could be due to this generation's financial circumstances.
"Gen X carries more household debt than other generations, so they will need to build more wealth to pay off those debts," Stephens said.
Are You Retirement Ready?
Lifestyle choices also play a significant role in setting a goal for retirement, and people who are older may have different expectations than those who are younger.
"Many people in their 70s, who are already living in retirement, may have adjusted their lifestyle expectations to align with the amount of money they were able to save," Stephens said.
Many boomers in their 60s may also already be retired, "so they may have a clearer sense of what they need to make ends meet," Stephens said, and may feel OK with having a lower retirement savings goal.
As for why people in their 30s, 40s and 50s have the highest savings goals, this could be due to their perception that they will have less access to guaranteed income in retirement than people in previous generations.
"Gen X and millennials each had less access to company pensions during their professional life, and they are seeing stories about the possibility of reduced Social Security benefits in the future, so they are ratcheting their expectations for savings upwards to account for it," Stephens said.
How Inflation Plays Into Expectations
Another reason why younger Americans expect to need more money in retirement than older Americans is due to increasing living costs. Fortunately, time is on their side.
"Inflation is something we're well aware of today. It's impacting everyone, but millennials and Gen Z who are still emerging in their professional careers still have opportunities to grow their income," Stephens said. "For retirees on a fixed budget, their financial lives become much more challenging when their purchasing power declines. That's why it's important for people of all ages to build a financial plan with wealth-building strategies to keep pace with unexpected increases in inflation and taxes."
Are You Retirement Ready?
There Is No One-Size-Fits-All Retirement Savings Goal
Even among Americans of the same age, there is no one retirement savings goal amount that will work for everyone.
"The 'magic number' for retirement is personal for each of us, so I have no reason to doubt any person's projection," Stephens said. "That's why I think it's so important for each person to consider the number that feels appropriate for them and their retirement. After all, we are living our own lives — not someone else's. A personalized, comprehensive financial plan can help people protect the wealth they have already built and create future prosperity. And with the help of a knowledgeable professional, people can achieve retirements as distinctive as they are."
More From GOBankingRates