Nearly Half of People Under 40 Plan To Retire by 60 — But Reality Says It Might Be A Lot Longer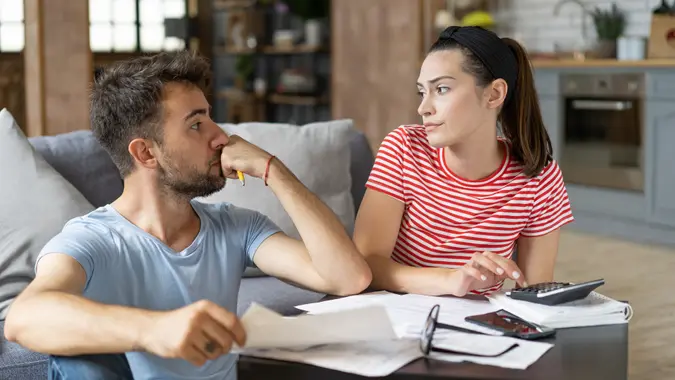 valentinrussanov / Getty Images
Nearly half of people under 40 say they want to retire by 60 or earlier, despite increasing Iife expectancy and low levels of retirement planning, a new World Economic Forum (WEF) report found.
"This shows a significant disconnect between what people ideally want and what may happen in reality," the report notes. "In practice, ceasing to work at such early ages will exacerbate the gap in savings and target retirement income. It could also be detrimental at a macroeconomic level due to lowering labor participation rates."
The report found that 44% of under-40s want to retire by 60, however, 40% overall of the respondents said they would like to continue working beyond the age of 65.
What's more, the report found that 55% of participants said they have not saved enough, or don't know if they have or will have done so at the point of retirement, with women more likely than men to say they haven't saved enough or are unsure, with 41%.
In addition, the report found that 37% of under-40s said they have not considered how much they need to save, compared to 16% of over-40s.
These figures show a significant gap between "retirement income expectations" and "current projected outcomes," the WEF notes.
Planning for retirement has been arduous for many Americans, as soaring rates and inflationary pressures have taken a toll on their wallets and dwindled their savings.
Are You Retirement Ready?
Indeed, an Allianz survey recently noted 40% of respondents said they don't have a financial plan for retirement and will just figure it out when they get there. In comparison, 56% don't know where to start planning beyond having a basic retirement account like a 401(k) or IRA.
Take Our Poll: Who Has Given You the Best Money Advice You Have Ever Received?

So what can be done to increase retirement savings? The WEF recommends four "levers" that can be used to close the gap between targeted and actual retirement income. These include contributing more towards savings, working longer, accepting a lower income in retirement and adopting higher risk-higher return strategies.
"People's retirements are too important to leave to chance," Kelly LaVigne, Vice President of Consumer Insights, Allianz Life, said in a press release. "The key takeaway here is that the new retirement reality requires everyone, now more than ever, to have a plan and stick to it. The good news is, even in these uncertain times, proper planning will go a long way toward securing your retirement goals."
More From GOBankingRates
Are You Retirement Ready?