3 Reasons You're Hurting Your Retirement Savings by Not Taking Workplace Open Enrollment Seriously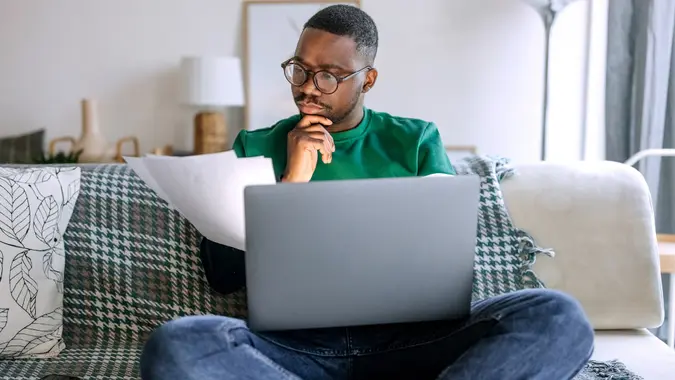 Pekic / iStock.com
Many companies hold an open enrollment period this time of year so workers can choose or change their employee benefits, including their retirement plan. But a large percentage of employees don't take part in open enrollment, according to a new survey — an oversight that could end up hurting their retirement savings.
The Corebridge Financial survey of 2,312 working adults, conducted in October with Morning Consult, found that while the vast majority of respondents (87%) believe it's a "good idea" to review their retirement savings plan during open enrollment, less than half (44%) will actually do so. That's the case even though open enrollment can play a major part in bolstering your nest egg. Among the key findings from the survey:
Only about one-third (31%) of workers will review their plans during open enrollment to see if they're on track to meet their retirement goals.
Less than half (41%) of workers said their retirement outlook has improved since this time last year.
Only 34% of respondents said they will review their employer's retirement plan contribution during open enrollment, while less than half (45%) intend to increase their contribution by 1% or more.
Among those who don't intend to review or make any changes to their employer-sponsored retirement plan during open enrollment, the most cited reason was that they "haven't thought about it" (27%).
By not taking a more active role during the open enrollment period, employees are missing out on a chance to increase their retirement savings and ensure a more secure financial future, experts say.
"The benefits available through the workplace can play a major role in retirement planning — from helping you accumulate and protect retirement savings to ensuring your loved ones are taken care of later in life," Terri Fiedler, President of Retirement Services at Corebridge Financial, said in a Nov. 9 press release.
Here are three ways you could be hurting your retirement savings by not reviewing your plan during open enrollment:
You miss out on a chance to increase the contribution to your 401(k) or other retirement plan, which is one of the best ways to boost your retirement savings tax free.
You might also miss out on the chance to enroll in a retirement plan for the first time if you don't have one.
You won't get the chance to meet with a financial professional who can provide advice on how to maximize retirement savings.
Are You Retirement Ready?
If you haven't done so already, now is a good time to check with your employer to see how long the open enrollment period lasts and then take steps to review your benefits.
"Your employer's open enrollment period is an opportune time to review your retirement plan holistically, identify gaps and needs, ensure you're maximizing your employer's contribution matching programs and take actions that will help achieve the retirement you envision," Fielder said.
More From GOBankingRates