Retirees: Make Your Possessions Last Longer To Save Money — AARP Explains How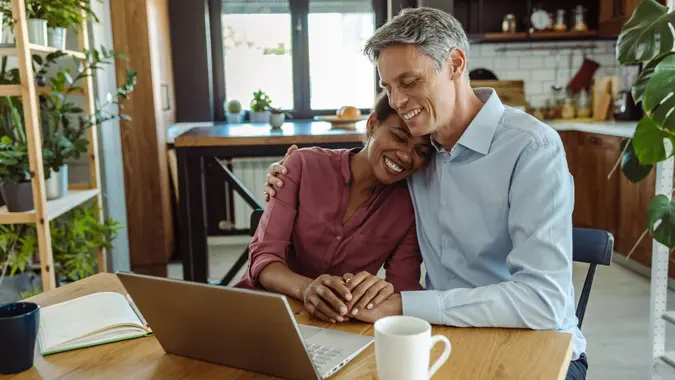 blackCAT / iStock.com
The cost of groceries is still rising. According to the Bureau of Labor Statistics' Consumer Price Index, the price of groceries was up 0.2% in December. Though this was the smallest monthly increase since March 2021 and could indicate slowing inflation, it was still an increase. And food prices overall rose 10.4% year-over-year in December, with grocery prices up 11.8%. This is tough news for retirees living on a fixed income who may barely make ends meet even without inflation. 
See: 5 Best Southern Cities To Retire on a Budget of $1,500 a Month
Find: With a Recession Looming, Make These 3 Retirement Moves To Stay On Track
Explore: 10 Things To Stop Buying in 2023
One way seniors can stretch their pennies to better afford groceries and other essentials is to make their food and household items last longer. AARP has a number of practical, easy tips on how to make things last.
Bread
Bread you buy from the store or bakery will go stale and/or moldy in a matter of days if not properly stored. To make it last, double-bag bread and put it in the freezer. When you're ready to enjoy a slice, put it in the toaster on the lowest setting. This will defrost it. 
Toaster 
Toasters are built to last a good six to eight years, but too often they end up in the dumpster early because they've not been maintained. Make your toaster last by cleaning it properly. Simply empty the crumbs out, which you can do by opening/releasing the "crumb door." Never turn the toaster upside down and shake it out. This can cause damage. 
Coffee Maker 
A well-maintained coffee maker could last you up to 10 years. To make yours last, give it a deep clean every three months or so. To do this, run a cycle with no coffee grounds, using a full pot of equal parts distilled vinegar and water. When finished, run two to three more water-only cycles to remove any lingering vinegar taste and/or odor. 
Garbage Disposal 
A garbage disposal should last up to 15 years, according to Roto-Rooter, but things can go wrong if it's not cleaned out. Keep yours in great shape by running a load of ice cubes in it a few times a year.
Electric Fan 
Electric fans can be temperamental and difficult to clean, but the real key to making one last is to keep it in a level position. When on a tilt, the motor strains. 
Vacuum Cleaner 
Vacuum cleaners last a median of eight years, according to Consumer Reports, and often die due to an abused power cord. So be nice to your vacuum cleaner. Don't tangle the cord or jerk it out of the wall when you're done with it.  
Lawn Mower
With proper maintenance, a lawn mower should last up to 10 years. What you put in it matters — use gas with less than 10% ethanol. Cheaper blends can eventually corrode the engine.
Take Our Poll: Are You In Favor of More Inflation Relief in 2023?
Discover: 6 Shakeups to Social Security Expected in the New Year
Clothing 
Some clothes are better-made than others, but how you treat your clothing makes all the difference in how long it lasts. Be sure to strictly adhere to the care instructions printed on the label and keep some little hacks in mind. For instance, always close zippers and turn items inside out before you machine wash them, and avoid the dryer as much as possible.
More From GOBankingRates