Retirement 2023: 7 Affordable Places To Retire If You Love the Great Outdoors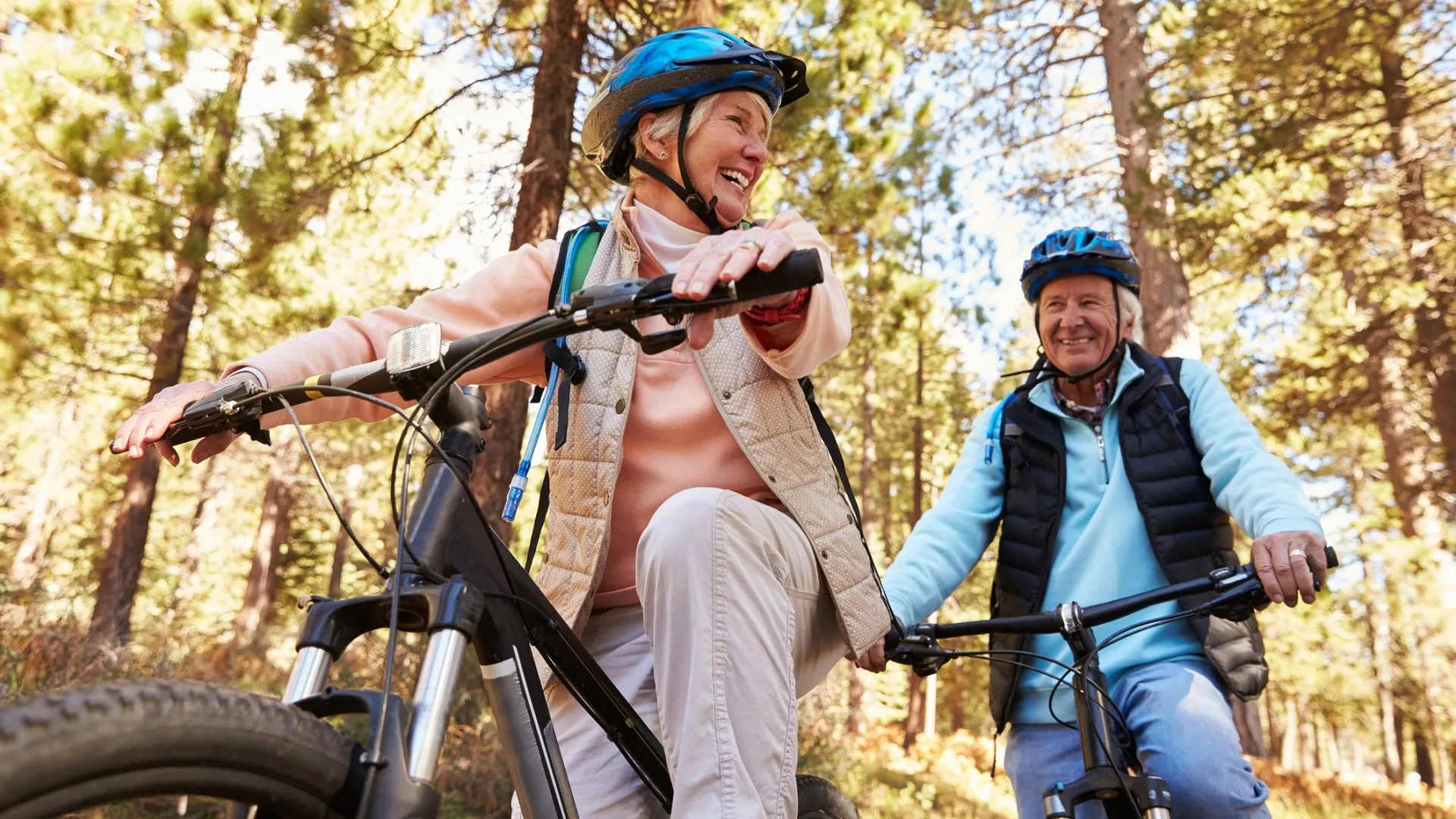 Boone, North Carolina
Cost of living: 3% below the national average
Boone is a part of America's great Appalachian Mountains, which alone is enough to satisfy most outdoors enthusiasts. North Carolina is also the proud location of the Blue Ridge Parkway and the Great Smoky Mountains.
Boone itself isn't some sleepy backwater town, though. It's also the home to Appalachian State University, meaning it's chock-full of consumer-friendly outlets like coffee shops, movie theaters, restaurants and outdoor stores.
Traverse City, Michigan
Cost of living: 3.1% below the national average
Traverse City is a sportsman's paradise, and it's often touted as one of the best fishing spots in America. But it also boasts year-round outdoor activities, from biking, golfing and hanging out at the beach in the summer to skiing, skating and ice fishing in the winter.
The city is surrounded by forests and the beaches of Lake Michigan, making it a dream destination for outdoorsy types, but it still has the cosmopolitan features of gourmet restaurants and fantastic wineries.
Are You Retirement Ready?
Hot Springs, Arkansas
Cost of living: 17.5% below the national average
Arkansas is packed with low-cost areas that may appeal to those who love the great outdoors. Among those many choices, Hot Springs is one of the standouts for retirees.
The city revolves around its famous hot springs culture, fueled by the geothermal waters throughout town. Lake Catherine State Park offers a host of great hiking trails and fishing spots, in addition to general boating activities. But one of the biggest draws for retirees may be its exceedingly low costs, at nearly 20% below the U.S. average.
Fayetteville, West Virginia
Cost of living: 24.7% below the national average
Like Arkansas, West Virginia is stocked with outdoorsy towns that have exceedingly low costs of living. Fayetteville is one of the state's gems, offering active outdoor types everything from rock climbing and whitewater rafting to mountain biking.
Those looking for a more sedate lifestyle will also appreciate the town's numerous parks and its historic square, or perhaps one of its many fishing holes. Costs run a whopping 25% below the national average.
Cañon City, Colorado
Cost of living: 11.1% below the national average
Colorado is the very definition of outdoorsy living for some, blessed with the Rocky Mountains and a host of waterways. While many Colorado cities are quite expensive, options like Cañon City strike a nice blend of affordability and "the Colorado lifestyle."
The city is about 45 miles southwest of Colorado Springs, quite near to the world-famous Royal Gorge. The Arkansas River flows right through it, offering a host of both tranquil and white-knuckle outdoor activities.
Venice, Louisiana
Cost of living: 12.1% below the national average
One of the state of Louisiana's nicknames is "Sportsman's Paradise," so it's an easy place to find outdoorsy activities. Louisiana on the whole is also one of the most affordable states in America, so the combination makes it an excellent place to find a home for retirees.
In addition to sporting a glamorous name — and a very low cost of living — Venice is also repeatedly cited as one of the best fishing spots in all of America. The unincorporated community is a year-round destination for outdoorsy types who also enjoy hiking, biking, golf and hunting.
Are You Retirement Ready?
Greenville, South Carolina
Cost of living: 11.3% below the national average
Greenville is one of many Southern cities that manages to remain affordable while still offering something for seemingly everyone, especially retirees. Reedy Falls Park is making a name for itself on the national scale with a combination of both manmade and natural delights, including its namesake falls.
Beyond the foliage of the park lies the Swamp Rabbit Trail, a 20-mile greenway offering ample outdoor activities. After your adventures outdoors, head back to the charming downtown to enjoy some Southern BBQ.
More From GOBankingRates