Retirement Planning: Up to 12% More Diverse Americans Used Financial Advisors To Grow Wealth in 2023 — How To Keep the Trend Alive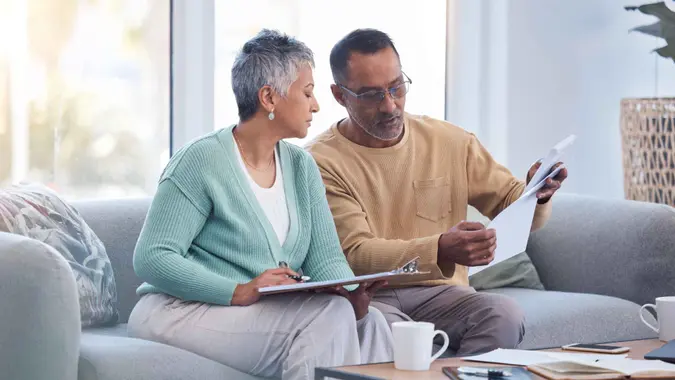 PeopleImages / Getty Images/iStockphoto
Diverse Americans are re-engaging with professional financial advisors in 2023, rebounding from a drop reported in 2022, according to the Allianz Life 2023 annual consumer survey of Americans' views on retirement planning.
Indeed, according to the survey, 36% of Black Americans reported having a professional financial advisor in 2023, up from 24% in 2022.
This is a reversal of the previous year, which saw Black Americans' usage of professional financial advisors decline to 24% in 2022 from 38% in 2021. 
In addition, Hispanic investors report similar shifts in working with a professional financial advisor, rising to 42% in 2023, from 35% in 2022.  
Travis Walker, business solutions and diversity consultant, Allianz Life, attributes this stunning reversal to continued market volatility, ongoing financial crises, rising interest rates, inflation and other factors, which have made many Americans more concerned than ever about their financial futures.
"It's encouraging to see diverse investors' interest in financial planning on the rise, however the differing trends from year to year show that more needs to be done to better serve this population," said Walker.
Another key finding of the survey is that Black Americans, more than any other group-23%- say that having an advisor with "similar characteristics to me, such as similar age, gender, race" would make them more likely to work with a financial advisor.
According to Walker, this is due to investors looking for a financial advisor who understands their needs, priorities and preferences.
"Our data shows that there is some variability among ethnic groups in how they prefer to work with a financial professional, and the kinds of subjects they want to discuss with their financial advisor," he said. "For Americans who may have felt misunderstood or just generally unsatisfied in their interactions with financial professionals in the past, working with someone with a similar background, and similar lived experiences, can go a long way toward making them feel more comfortable discussing their finances."He added that as retirement planning is very personal, having a good rapport and feeling confident in your relationship with your advisor is key to developing a successful plan.
Are You Retirement Ready?
In terms of topics they have not discussed with a financial advisor, but would like to, there are also significant differences among these diverse groups of investors, compared to the overall population, according to Allianz.
For instance, 78% of Black, 77% of Hispanic and 69% of Asian Americans would like to discuss the possibility of "unexpected, large expenses to pay for," as compared to 56% of the total population.
In addition, 77% of Black, 73% of Hispanic and 70% of Asian Americans would like to discuss "the rising cost of living will prevent me from enjoying my retirement," compared to 59% of the total population.
Finally, 77% of Black, 79% of Hispanic and 62% of Asian Americans would like to discuss "navigating Medicare and health insurance and making the right choices for my healthcare," compared to 54% of the total population.
According to Allianz, the data shows that one size does not fit all when it comes to what people are looking for in financial advice, and that there is a need for a more holistic approach.
"Retirement planning is no longer just about money. It's about health, family and building the kind of life you want to live in your post full-time working years," said Walker.  "Even the word "retirement" doesn't mean what it used to. The model of just working full time until you are 65 and then stopping is something that many people don't follow anymore."
Walker added that in turn, financial professionals need to understand that "retirement" means different things to different people, and advisors need to be flexible and innovative in their solutions.
Are You Retirement Ready?
Another way to bring more diverse groups to use financial advisors, is to bring these groups into the career of financial professionals.
"We need to get more young people of color interested in the career of financial professionals," said Walker. "Working with high school guidance counselors, as well as colleges, including historically black colleges and universities, to make students aware of this career is key. The need for financial professionals is growing, and financial professionals of color will have a unique opportunity to contribute to the financial security of their communities by pursuing this."
More From GOBankingRates