Columbia Bank Review: A Community Banking Option With Low Account Minimums
GOBankingRates Score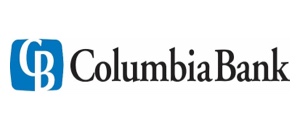 Columbia State Bank
Our take: Columbia Bank has some compelling features, although you'll need higher balances or qualifying activities to unlock all of the bank's best features.
Customer Service
Account Offerings
Account Minimums
Services and Accessibility
How did we calculate this?
Pros
High-quality mobile app
Community-based personal service
Variety of checking and money market accounts
Cons
No free savings accounts without qualifying activities or minimums
About Columbia Bank
Columbia Bank is a community bank that traces its roots back to 1993. Headquartered in Tacoma, Washington, Columbia Bank now has more than 145 branches throughout Washington, Idaho and Oregon. It offers the standard checking and savings accounts you expect in a community bank, as well as personal and home loans, credit cards, business accounts and investment services.
Columbia Bank Products
Even though it's a community-based institution, Columbia Bank offers a comprehensive range of account types. Here's a quick overview:
Product
Key Details
Savings Account

Low, easily avoidable monthly fee
Mobile app and eStatements

Money Market Account

Two account options to choose from
Tiered interest rates
Free perks with higher-level account

Checking Account

Three account options
One interest-bearing account
Top-tier account offers numerous perks

CDs

Low minimum deposit
Available in both taxable accounts and IRAs
Jump & Bump option allows one-time rate adjustment

Loans

Personal loans, lines of credit, vehicle loans and home equity lines of credit

Credit Cards

Six different credit card choices
Columbia Bank Checking Accounts
Columbia Bank has three different checking accounts. The Foundation Account is for customers age 17 and younger, the Neighborhood Account is the standard checking account, and the Relationship Account is the bank's premier checking option.
Features
$3 monthly fee for the Foundation Account
$5 monthly fee for the Neighborhood Account, which can be waived with either a $2,500 minimum daily balance, one direct deposit, 10 debit card transactions, or if the customer is age 62 or older or has a military or student ID
$20 monthly fee for the Relationship Account, which can be waived with a $10,000 minimum daily balance or combined balances of $25,000 or more
Interest earned on Relationship Account balances of $2,500 or more
All checking accounts have a $25 minimum to open
Pros
Columbia Bank offers a variety of checking accounts to meet customer needs. The top-tier Relationship Account refunds non-Columbia Bank ATM fees, and it offers three complimentary boxes of checks per year and up to a $25 annual refund on a safe deposit box rental. There are no overdraft fees with the Foundation Account because the bank declines transactions when there's not enough money in the account.
Cons
Only one of the Columbia Bank checking accounts pays interest, and the annual percentage yield is low, peaking at 0.03% for Relationship Account customers with at least $250,000.
Columbia Bank Savings Account
Columbia Bank offers a single savings account, dubbed Everyday Savings. In addition to paying interest, the account offers free in-network ATM transactions.
Features

$3 monthly maintenance fee, but can be waived with one or more of the following: a minimum $300 daily balance, automatic $25 monthly transfers from another Columbia Bank account, or an account holder below age 18
$25 minimum opening deposit, or $5 for those age 17 and younger
Free Columbia Bank ATM transactions; $2.50 for out-of-network transactions
Pros
The Columbia Bank Everyday Savings account has a low monthly fee that is easily avoidable, along with a modest $25 minimum opening deposit.
Cons
Columbia Bank has a $35 overdraft fee, which is higher than at certain other banks. Rates may vary by location and balance, but near the bank's Spokane location, the Everyday Savings APY is a rock-bottom 0.01%.
Columbia Bank Money Market Accounts
Columbia Bank offers two money market accounts: the Boost Money Market and Premier Money Market. You get more perks with the Premier Money Market account, including one free pack of checks per year.
Features
Tiered interest rates
Free eStatements
Access to more than 140 free ATMs
One complimentary pack of checks per year for the Premier Money Market
$15 monthly fee for the Premier Money Market account, but it can be waived with a minimum $10,000 daily balance
$10 monthly fee for the Boost Money Market, which can be waived with a $1,000 daily balance
Pros
There are no check or debit charges with either money market account at Columbia Bank. ATM use at Columbia Bank machines is free, as is one pack of checks per year with the Premier Money Market account.
Cons
The Columbia Bank money market accounts have high monthly maintenance fees of $10 and $15, and the balances required to avoid those fees are also on the high side, at $1,000 and $10,000, respectively. APYs are low compared with other banks, topping out at a 0.05% APY for Premier Money Market balances of at least $1 million.
Columbia Bank CD Accounts
Columbia Bank offers CDs in both taxable accounts and individual retirement accounts. GOBankingRates has ranked Columbia Bank's CD offerings among the Best CD Accounts of 2021.
Features
$500 minimum deposit
Maturities from 30 days to 60 months
Jump & Bump CD allows extra deposits and a one-time rate jump, if applicable
Interest compounded quarterly on traditional CDs with maturities of at least one year
Jumbo CDs for deposits of at least $100,000
Pros
The low minimum deposit of $500 on CDs provides easy access for most customers. The Jump & Bump offering allows unlimited additional contributions, with a minimum add-on of $100. Rates are tiered, although currently there is no bonus given for larger deposits.
Cons
The maturity schedule is fairly limited, with no offerings with term lengths longer than 60 months available. Rates across the board for traditional CDs are low, topping out at 0.05% even for jumbo CDs, although the Jump & Bump offering does carry a 0.06% APY to start.
Banking Experience
As a community bank, the Columbia Bank experience is more tailored to in-person interactions. The website provides basic information, including helpful financial calculators and articles on finance, but overall the digital experience isn't as robust as with online-only banks.
Physical Branch Locations
Columbia Bank has more than 145 branch locations in Washington, Oregon and Idaho.
Mobile and Digital Experience
Columbia Bank offers complete access to customer accounts via online and mobile platforms, letting customers deposit checks, pay bills and transfer funds wherever they are. The mobile app, which receives 4.5 stars on the App Store and 4.4 stars on Google Play, offers remote check deposit.
How To Open a Columbia Bank Account
To open an account at Columbia Bank, you'll need to visit a branch.
Customer Service
You can reach Columbia Bank at 877-272-3678. Hours are 6 a.m. to 8 p.m. PT Monday through Friday, and 8 a.m. to 5 p.m. on Saturdays. The bank also offers 24/7 telephone banking at 800-304-0050 as well as a live chat facility online.
Key Information

Customer service number: 877-272-3678

Routing number: 125108272
Columbia Bank Fees
As a traditional bank, Columbia has a roster of fees. Most can be avoided by meeting certain criteria, especially in terms of monthly maintenance fees. The $35 overdraft fee at Columbia is higher than at certain other banks, as is the cost of a wire transfer, which can hit $45. If you make more than six monthly transactions in your savings or money market account, you'll get hit with a $5 excess transaction fee. Cashier's checks cost $8 each, and non-Columbia Bank ATM transactions cost $2.50.
Final Take
Columbia Bank has a wide range of products and services, but it is geographically limited to the Pacific Northwest, and its APYs can't compete with online competitors. The high-quality mobile app keeps customers in touch even if they stray out of the bank's primary service area, so location shouldn't necessarily preclude potential customers from opening an account.
Editor's Favorite

Low account minimums and a good variety of basic account types make Columbia Bank a decent option for those in the Pacific Northwest looking for a community banking option.
Columbia Bank FAQ
Here are the answers to some commonly asked questions about Columbia Bank.
Where is Columbia Bank located?

Columbia Bank has branches in Washington, Idaho and Oregon. It is headquartered in Tacoma, Washington.

How many branches does Columbia Bank have?

Columbia Bank has more than 145 branches.

Does Columbia Bank use Zelle?

Columbia Bank offers Zelle, and peer-to-peer transfers are free.

Does Columbia Bank have mobile deposit?

Yes, Columbia Bank offers mobile deposit via iPhone, iPad or mobile phone or tablet for Android.

Does Columbia Bank offer free money for signing up for an account?
Rates are subject to change. Information on accounts is accurate as of Dec. 2, 2020.
This content is not provided by Columbia Bank. Any opinions, analyses, reviews or recommendations expressed in this article are those of the author alone and have not been reviewed, approved or otherwise endorsed by Columbia Bank.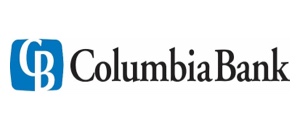 Take Advantage of our Best Offer(s)