Comerica Bank Review: One-Stop Shop for Banking Needs
GOBankingRates Score
Comerica Bank
Quick Take:
Comerica Bank can be all things to all people --

 
as long as
 

those people live where Comerica operates and are content with lower savings rates than can be found at many other banks.
Fees
Customer service
Product breadth
Minimum Opening Deposits
How did we calculate this?
Pros
Great range of available products

Fees waived for larger balances

Generous customer service hours
Cons
High fees on some accounts

Low APYs across the board
About Comerica Bank
Comerica Bank was founded in Detroit in 1849 as the Detroit Savings Fund Institute. The bank has since moved its headquarters to Dallas and now serves customers in Arizona, California, Florida, Michigan and Texas. Although it has locations in just five states, Comerica competes against national banks such as Chase and Wells Fargo. As of Sept. 30, 2021, Comerica Bank held $94.5 billion in total assets.
Comerica offers a broad range of products, from checking and savings accounts to money markets, CDs, loans, IRAs, credit cards and investment products. It is a good choice for customers seeking a one-stop shop to meet all of their banking needs, which is one reason GOBankingRates named Comerica one of the Top 100 Banks and Best Regional Banks of 2022.
Checking Accounts
Customers can choose from four checking accounts at Comerica Bank: Access Checking, Rich Rewards Checking, Premier Checking and Comerica Platinum Circle Checking.
Access, Rich Rewards and Premier all charge monthly fees ranging from $13 to $22, although these can be waived by meeting minimum daily balance requirements ($1,000 for Access, $5,000 for Rich Rewards and $7,500 for Premier). 
The Comerica Platinum Circle Checking account does not have a monthly fee, but it does have a hefty $50,000 average daily balance requirement. The other checking accounts have a $50 minimum opening deposit; but, if you open the Access Checking account online, the minimum opening deposit is $0. 
All but Access Checking are interest-bearing accounts. As of Apr. 22, 2022, the standard APY is 0.01% for the Rich Rewards and Premier accounts, and 0.02% for the Comerica Platinum Circle account. 
Savings Account
Comerica Bank has a single primary savings account, known as the Statement Savings account. It requires a $50 minimum deposit and charges a $5 monthly maintenance fee for all customers except those under 18 or those 62 and older. The fee can be waived if you maintain a $500 minimum balance or open a Comerica checking account. You get up to six free withdrawals per month, after which the charge is $5 per withdrawal. The APY on this account is accounts. As of Dec. 27, 2021, the standard APY is 0.01%. 
Money Market Accounts
Comerica Bank offers two money market accounts: the Money Market Investment Account and the High-Yield Money Market Investment Account. Both have a minimum opening deposit of $50 and both allow check-writing privileges. There is a $5 withdrawal fee for each transaction in excess of six per month.  
The Money Market Investment Account has a $12 monthly fee, waivable with a Comerica Platinum Circle Checking Account, a $2,500 minimum balance each day, or a $5,000 average daily ledger balance. The APY for this account is 0.02%. 
The $17 monthly fee for the High Yield Money Market Investment Account is waivable with a $15,000 minimum daily ledger balance. It pays an APY of 0.03%. 
CD Rates
Comerica Bank offers two types of certificate of deposit options: the Fixed Rate CD and the Flexible Rate CD. Fixed Rate CDs come in terms of seven days to 10 years and are best for customers in search of long-term savings. The Flexible Rate CD is available for a one-year term. Both have $1,000 minimum opening deposits. 
Comerica pays an APY of 0.01% to 0.20% on Fixed Rate CDs, with higher rates going to higher balances and longer terms. The APY on its Flexible Rate CD is 0.05% for balances up to $2,499 and 0.10% for all balances above that. 
How Comerica Bank Earned Its Scores
Fees
Comerica Bank has a wide range of account fees. Most of its checking, money market and savings accounts have some type of monthly fee; in some cases, those fees are quite high. However, there are ways to avoid most of those fees, typically through maintaining a high balance.
Comerica also has a roster of service fees that can get quite expensive. Two of the most prominent are the $26 to $38 NSF fee and the $2.50 ATM fee for transactions at non-Comerica institutions. The bank also has high outbound wire transfer fees, ranging from $27 for a domestic wire to $48 for an international wire.
Customer service
Comerica has more than 430 U.S. banking centers, so there are plenty of physical branch locations for customers in its service area. Customer service hours are also quite generous for a large bank: 8 a.m. to 9 p.m. ET Monday through Friday and 8 a.m. to 5 p.m. ET on Saturdays. 
Product Breadth
One of Comerica Bank's greatest strengths is the depth of its product line. In addition to a wide range of checking accounts and the usual roster of savings, money market and CD accounts, the bank offers a full lineup of IRAs, investment services, insurance, loans and credit cards.
Minimum Opening Deposits
You won't find a lot of no-minimum opening deposit options at Comerica, but with most accounts you won't have to break the bank to open an account either. If you open an Access Checking account online, there is a $0 requirement. Otherwise, you need $50 to open most checking, savings and money market accounts. You can open a CD account with $1,000, which is low compared to many banks.
Editor's Favorite

You can find nearly any type of bank account or service at Comerica, so it's a good option if you want a single destination for all your banking needs.
Comerica Bank vs. Competitors
Even though Comerica is a regional bank with branches in just five states, it still competes with other banks both large and small. Here is how it stacks up against some of them.
| | |
| --- | --- |
| BANK | BEST FOR |
| Comerica Bank | Broad account options for customers in its service area |
| Bank of America | Slightly higher savings rates |
| Chase Bank | Credit card lineup, branch access |
| Wells Fargo | Slightly lower checking account fees |
Comerica Bank vs. Bank of America
Bank of America's top 0.04% APY on its savings account is nothing to write home about, but it's higher than Comerica Bank's 0.01% APY savings rate. Comerica gets the edge by offering CD rates as high as 0.20% vs. Bank of America's 0.05%. 
Comerica Bank vs. Chase Bank
Chase Bank dominates Comerica Bank when it comes to locations, as Chase is a global superpower with more than 4,700 branches in the U.S. alone. Comerica Bank offers some specialty products, particularly in its insurance lineup, that Chase does not offer.
Comerica Bank vs. Wells Fargo
Wells Fargo tops Comerica Bank when it comes to checking account fees, with a standard $10 monthly charge vs. Comerica Bank's $13 to $22 range. Comerica Bank has a much broader and higher-yielding CD lineup than Wells Fargo.
Final Take
Comerica Bank offers a comprehensive range of accounts that will appeal to nearly any customer. In addition to the traditional banking and investment options, Comerica Bank also has extensive loan and insurance coverage, all the way down to pet health and wedding insurance. Customer service hours are also quite generous for a large bank.
The drawbacks of Comerica Bank are not in its services but in its rates and fees. Nearly all of the bank's basic accounts have monthly service fees, and it can take high minimum balances to avoid them. Rates earned on checking, savings, money market and CD accounts are low across the board.
Comerica Bank FAQ
Now that you know more about Comerica's products and services, here are answers to some of the bank's frequently asked questions.
How do I check my Comerica balance?

You can check your Comerica balance either on the bank's website or by using its Android or iOS apps.

How do I deposit a check with Comerica?

You can deposit a check at any Comerica Bank branch, at a Comerica ATM or via the mobile app.

How long does it take for a check to clear at Comerica Bank?

Deposited checks are available at Comerica Bank no more than two business days after deposit. Comerica checks deposited at a Comerica Banking Center may be available overnight.
John Csiszar contributed to the reporting for this article.
Rates are subject to change. Information on accounts is accurate as of Apr. 22, 2022.
Editorial note: This content is not provided by Comerica Bank. Any opinions, analyses, reviews or recommendations expressed in this article are those of the author alone and have not been reviewed, approved or otherwise endorsed by Comerica Bank.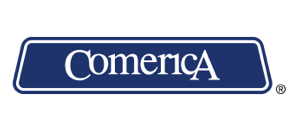 Take Advantage of our Best Offer(s)