Comerica Bank Review: Comprehensive Account Lineup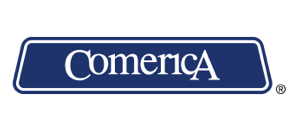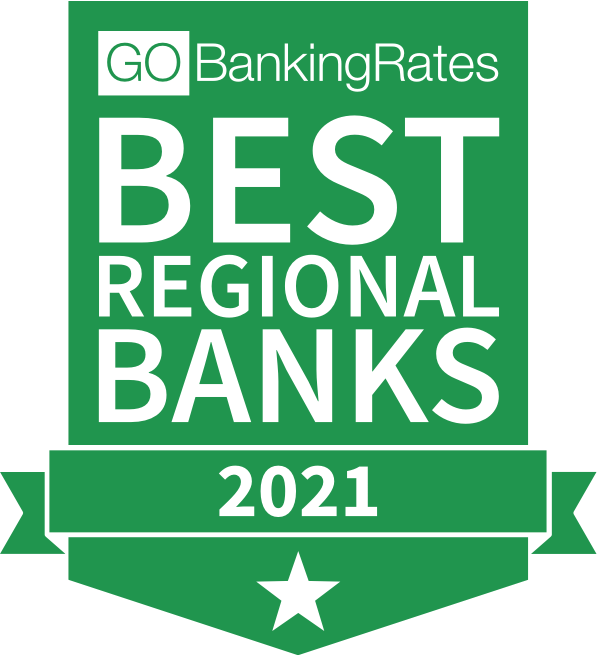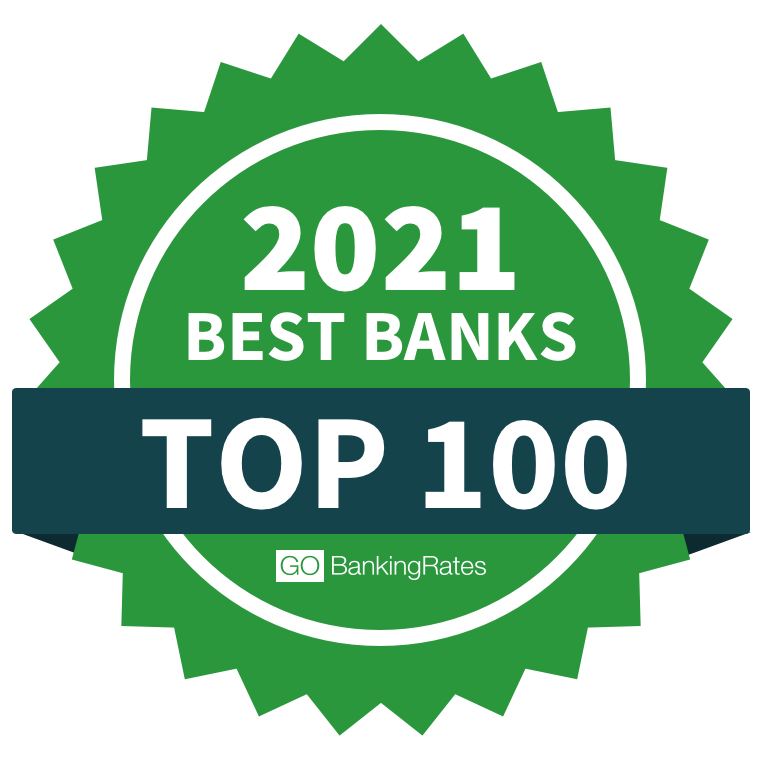 GOBankingRates Score
Our Take: Comerica Bank can be all things to all people — as long as those people live in one of five states and are content with lower APYs than can be found at online banks.
Fees
Customer service
Product breadth
Account minimums
How did we calculate this?
Pros
Great range of available products

Fees waived for larger balances

$200 sign-up bonus for checking accounts

Generous customer service hours
Cons
Branches located in five states only

High fees on some accounts

Low APYs across the board
About Comerica Bank
Comerica Bank was founded in Detroit in 1849 as the Detroit Savings Fund Institute. Now, the bank serves customers in Arizona, California, Florida, Michigan and Texas. Although it only has locations in five states, Comerica is considered a national bank and competes with the likes of Chase and Wells Fargo. As of the end of 2019, Comerica Bank held $73 billion in assets, in addition to $50.4 billion in outstanding loans.
As a national bank, Comerica offers the expected broad range of products, from checking and savings accounts to money markets, CDs, loans, IRAs, credit cards and investment products. As such, Comerica is a one-stop shop for those looking to keep all of their banking at a single institution. For these reasons, GOBankingRates named Comerica Bank one of the Best Regional Banks of 2021.
Comerica Bank Products
One of Comerica Bank's greatest strengths is the depth of its product line.
Product
Key Details
Savings Account

$50 minimum
Easy to avoid $5 monthly fee

Money Market Account

Two types of accounts
$50 minimum to open
Check writing
Fees waivable with higher balances

CDs

Two CD options to choose from
Wide range of maturity dates
Flexible-Rate CD available
Higher rates available for certain checking account customers

Checking Accounts

Four types of checking available
Higher account levels offer additional perks, such as APY boosts on other products
Fees waivable based on daily balance

IRAs

No-fee Traditional and Roth IRAs

Investment Options

Various investment and brokerage accounts available, including Education Savings Accounts and 529 Plans

Insurance

Property, vehicle and life insurance, in addition to specialty options such as earthquake, flood, wedding and pet health insurance, among others

Loans

Auto, boat, RV, personal, student and home loans, in addition to credit cards
Comerica Bank Checking Accounts
Customers can choose from four checking accounts at Comerica Bank: Access Checking, Rich Rewards Checking, Premier Checking and Comerica Platinum Circle Checking.
Features
Monthly fees range from $13 to $22, although the Comerica Platinum Circle Checking has a $0 fee and a $50,000 balance requirement.
Fees are waivable with balances of $1,000, $5,000 or $7,500, depending on the account.
Minimum opening deposits of $50 required; $0 for Access Checking if opened online.
Low 0.01% APY on the Rich Rewards Checking, Premier Checking accounts, and 0.03% to 0.05% APY on the Comerica Platinum Circle Checking account.
Increased rates are available on other Comerica accounts with the Rich Rewards Checking, Premier Checking and Comerica Platinum Circle Checking options.
Pros
Wide variety of checking account options
Increasing account levels offer additional perks, from increased interest rates on other accounts to discounts on other products, such as residential mortgage closing costs.
Cons
Fees are quite high.
APYs across the board are low, even for the top-tier Comerica Platinum Circle Checking account.
Comerica Bank Savings Accounts
Comerica Bank has a single primary savings account known as the Statement Savings account.
Features
$50 minimum to open
$5 monthly fee, waivable with required minimum daily balance, Comerica personal checking account or if you're an account holder below age 18 or at least 62
Low 0.01% APY
$5 excess transaction fee for each withdrawal in excess of six per month
Pros
Low $50 minimum to open
$5 monthly fee is easy to avoid
Cons
Low 0.01% APY isn't a great investment option.
Comerica Bank Money Market Account
Comerica Bank offers two money market accounts, the Money Market Investment Account and the High-Yield Money Market Investment Account.
Features
Both accounts have a minimum opening deposit of $50.
$12 monthly fee for the Money Market Investment Account, waivable with a Comerica Platinum Circle Checking Account, a $2,500 minimum balance each day or a $5,000 average daily ledger balance.
$17 monthly fee for the High-Yield Money Market Investment Account, waivable with a $15,000 minimum daily ledger balance.
$5 withdrawal fee for each transaction in excess of six per month
Check writing
Low 0.03% APY for each account
Pros
Minimum opening deposit for each money market account is just $50
Both accounts offer check writing and pay interest.
Cons
The monthly fees are high, and the APYs are low. There's not much to distinguish the High-Yield Money Market option from the standard option, as they both currently pay the same low 0.03% APY.
Comerica Bank CD Account
Comerica Bank offers two types of CDs, the Fixed-Rate CD and the Flexible-Rate CD.
Features
Two categories of CDs available
Terms up to 10 years
$1,000 minimum
Tiered interest rates
Low APYs ranging from 0.01% to 0.20% on the Fixed-Rate CDs
Low APYs ranging from 0.05% to 0.15% on the Flexible-Rate CDs
Flexible-Rate CDs offer ability to withdraw 50% of account value once or to add money to the account at any time.
Pros
Maturities range from one month to 10 years, offering a wide range of flexibility.
The Flexible-Rate CD offers the ability to take a one-time, penalty-free withdrawal of up to 50% of the account balance.
Additional deposits are permitted in Flexible-Rate CD.
Interest rates are tiered, so customers with higher account balances enjoy higher rates.
Cons
$1,000 minimum investment is required.
APYs offered by Comerica's CDs across the board are quite low.
Banking Experience
Comerica Bank is only located in five states, but it has facilities and capabilities that are comparable to a bigger national bank.
Physical Branch Locations
Comerica Bank has 435 branch locations stretched across five states, Arizona, California, Florida, Michigan and Texas.
Mobile & Digital Experience
Comerica Bank offers a comprehensive web-based platform, allowing customers to perform these functions and more:
View recent transactions, bill pay and transfers.
View, download, or print 24 months of eStatements. ​
Share transaction capability for your accounts with Access Manager.
Set up funds transfers.
Request stop payments on checks.
View and print canceled check images.
View and export up to six months of your account history.
Download your banking transactions into Microsoft Excel or Quicken Banking.
Access Comerica Web Bill Pay and Zelle.
The Comerica Bank mobile experience falls short, according to users of both its Android and iOS apps. Reviews of these apps range from 3.9 stars from Google Play users to just 2.9 stars for users on the App Store.
How To Open an Account
You can open a Comerica Bank account online in about 10 minutes, or you can visit one of the bank's hundreds of branches. To open an account online, you'll need the following information:
A driver's license, passport or state ID proving that you are a U.S. resident aged 18 or older
Your Social Security number
Funding information, such as your current bank account and routing numbers
Information on any co-applicants
Simply visit Comerica's online application page and enter your name, email and phone number to get started.
Customer Service
Comerica Bank has different customer service phone numbers depending on where you are located:
800-266-3742, Eastern
800-925-2160, Central
800-522-2265, Mountain/Pacific
Customer service hours are 8 a.m. to 9 p.m. ET Monday through Friday and 8 a.m. to 5 p.m. ET on Saturdays. The bank also offers a TDD/Hearing Impaired number at 800-822-6546.
Key Information

Customer Service: 800-266-3742 Eastern, 800-925-2160 Central, 800-522-2265 Mountain/Pacific, 800-822-6546 TDD/Hearing Impaired

Routing Number: The routing numbers for the bank vary by state.

Promotions: Newest Comerica Bank Promos and Bonuses

Login: Comerica Bank Login Help
Comerica Bank Fees
As a national bank, Comerica has a wide range of account fees. Most of its checking, money market and savings accounts have some type of monthly fee, and in some cases, those fees are quite high. However, there are ways to avoid most of those fees, typically through a high maintaining balance.
Comerica Bank also has a roster of service fees that can get quite expensive. Two of the most prominent bank charges at Comerica are the $25-$37 NSF fee and the $2 ATM fee for transactions at non-Comerica institutions. The bank also has high outbound wire transfer fees, ranging from $27 for a domestic wire to $48 for an international wire.
Comerica Bank vs. Competitors
| Bank | Best For |
| --- | --- |
| Comerica Bank | Broad account options |
| Bank of America | Slightly higher savings rates |
| Chase Bank | Credit card lineup, branch access |
| Wells Fargo | Slightly lower checking account fees |
Comerica Bank vs. Bank of America
Bank of America's top 0.05% APY on its savings account is nothing to write home about, but it's currently higher than Comerica Bank's 0.01% APY savings rate.
Comerica Bank's $200 sign-up promotion tops anything currently available at Bank of America.
Comerica Bank vs. Chase Bank
Chase Bank dominates Comerica Bank when it comes to locations, as Chase is a global superpower with more than 4,700 branches in the U.S. alone.
Comerica Bank offers some specialty products, particularly in its insurance lineup, that Chase does not offer.
Comerica Bank vs. Wells Fargo
Wells Fargo tops Comerica Bank when it comes to checking account fees, with a standard $10 monthly charge versus Comerica Bank's $13-$22 general range.
Comerica Bank has a much broader and higher-yielding CD lineup than does Wells Fargo.
Final Take
Comerica Bank offers a comprehensive range of accounts that will appeal to nearly any customer. In addition to the traditional banking and investment options, Comerica Bank also has extensive loan and insurance coverage, all the way down to pet health and wedding insurance. Customer service hours are also quite generous for a large bank.
The drawbacks of Comerica Bank are not in its services but in its rates and fees. Nearly all of the bank's basic accounts have monthly service fees, and it can take high minimum maintaining balances to avoid them. Rates earned on checking, savings, money market and CD accounts are low across the board, even in the bank's High-Yield Money Market Investment Account. Outbound wire transfer, NSF and non-network ATM fees are also high.
Overall, Comerica Bank can be an excellent institution for those who need a broad array of banking products and services but take care to avoid the service fees.
Editor's Favorite

Nearly any type of bank or service account you could possibly want from a financial institution may be found at Comerica Bank.
FAQ
Now that you know more about Comerica's products and services, here are answers to some of the bank's frequently asked questions.
How do I check my Comerica balance?

You can check your Comerica balance either on the bank's website or by using its Android or iOS apps.

How do I deposit a check with Comerica?

You can deposit a check at any Comerica Bank branch, at a Comerica ATM or via the mobile app.

How long does it take for a check to clear at Comerica Bank?

Deposited checks are available at Comerica Bank no more than two business days after deposit. Comerica checks deposited at a Comerica Banking Center may be available overnight.

Does Comerica Bank offer free money for signing up for an account?

You can currently earn a $200 bonus if you open a Comerica Bank checking account. To qualify for the bonus, you'll have to set up and receive three consecutive direct deposits of at least $500 each within 90 days of account opening.
Rates are subject to change. Information on accounts is accurate as of 12/12/20.
This content is not provided by Comerica Bank. Any opinions, analyses, reviews or recommendations expressed in this article are those of the author alone and have not been reviewed, approved or otherwise endorsed by Comerica Bank.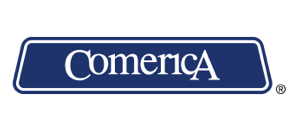 Take Advantage of our Best Offer(s)