CreditWise Review: What To Know About Capital One's Credit Monitoring Tool
GOBankingRates Score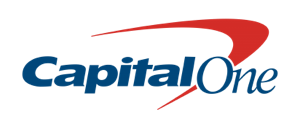 Quick Take:
CreditWise from Capital One is an interactive tool that helps you both monitor and manage your credit. This is a free service that will not hurt your credit score when you use it. It does not provide triple-bureau coverage as it only works with Experian and TransUnion credit reports, which can be limiting.
Cost
Perks
Ease of Use
Security
How did we calculate this?
Pros
Free to use
Has a credit score simulator
Tailored suggestions and alerts
Cons
Does not use FICO
Only works with two of the three major credit bureaus; it does not use Equifax
CreditWise Overview
In 2014, the Consumer Financial Protection Bureau recommended that the nation's major credit card companies make credit scores freely available to their customers. Capital One went above and beyond that recommendation when it released CreditWise, a credit monitoring app that's free even for non-Capital One members. Keep reading to find out how to monitor your credit and more.
Key Features
One of the main services this tool provides is the CreditWise Simulator. This credit score simulator allows you to see how your financial decisions can affect your credit score before you make them.
For example, you can input the amount of money you plan to put toward credit card debt or the amount you plan to increase your credit limit on one of your credit cards, and you'll see how many points your credit score is expected to gain or lose based on this action.
Cost
One of the most significant features of CreditWise is that it doesn't cost you anything. Nothing beats free, and you don't even have to be a Capital One customer to take advantage of the tool. Best of all, using it doesn't impact your credit score whatsoever, which keeps monitoring your credit well within your budget and track for improvement.
Perks
The CreditWise app has an App Store rating of 4.8 out of 5 stars and a rating of 4.6 out of 5 stars on Google Play. It is highly reviewed and can provide you with key services and scoring models relating to your credit. These services that can help you monitor and improve your credit score include:
Free access to your credit score: When you enroll, you'll receive your TransUnion VantageScore 3.0 credit score.
Tailored suggestions: A detailed and personalized credit history and summary are given to you with tips on your unique financial situation and how to improve your score.
Email alerts: You'll receive an email notification when there are changes to your TransUnion credit report. Changes can include recent inquiries or delinquent accounts.
Ease of Use
Using CreditWise is pretty straightforward; in fact, you don't even have to be a Capital One customer. The only requirements you need to fulfill to get started are the following:
You must be over the age of 18.
You must have a valid Social Security number.
You need to be matched to a credit profile from the credit bureau TransUnion.
You can also easily sign up through the Capital One website or on the CreditWise app on either your iOS or Android device. Though you don't have to be a Capital One customer to sign up, if you already are a customer, you can use your existing login credentials.
Security
Data you share with CreditWise from Capital One is encrypted with 256-bit Transport Layer Security. This means any sensitive information you share can only be viewed by you and CreditWise's secure systems. It offers credit protection by monitoring the dark web, tracking your Social Security number and sending you alerts from two credit bureaus if any fraud is detected, and protects you from identity theft.
Signing Up for CreditWise
You don't need to be a Capital One customer to enroll in CreditWise. However, you do need to be over 18 and have a valid Social Security number that matches a credit profile with the credit bureau TransUnion.
To enroll via the Capital One website or the CreditWise mobile app, you will need to provide basic personal information as well as your Social Security number. If you are already a Capital One customer, you can use your existing online login to access CreditWise. Applying will not hurt your credit score.
Is CreditWise Right for You?
CreditWise is best for you if you need to keep a watchful eye on your credit report while not impacting it. It is also a great tool if you want to keep costs low as it comes with no fee to use. You can learn a lot about your personal finances and how to improve your credit.
Final Take To GO
When analyzing a CreditWise review, it's important to understand that the score you receive from CreditWise is an indicator of your credit health. However, you should note that this score won't be the same as the score prospective lenders use to determine your lending terms because that score takes additional factors into account.
FAQ
Is a CreditWise credit score legitimate?

CreditWise gives you access to your VantageScore 3.0 credit score from TransUnion, which gives you an indication of your overall credit health. However, it's important to keep in mind that CreditWise only works with two of the three major credit bureaus, and prospective lenders could use additional factors to determine your creditworthiness.

Does checking your credit score with Capital One lower it?

No, using CreditWise to monitor or check your credit does not lower your credit score or impact it in any way.

How do I contact CreditWise customer service?

To contact customer service, you can call Capital One at 877-383-4802.
Gabrielle Olya contributed to the reporting for this article.
Information is accurate as of June 7, 2023.
Editorial Note: This content is not provided by any entity covered in this article. Any opinions, analyses, reviews, ratings or recommendations expressed in this article are those of the author alone and have not been reviewed, approved or otherwise endorsed by any entity named in this article.