Fulton Bank Review: Diversified Product Line for One-Stop Banking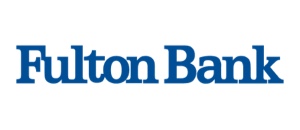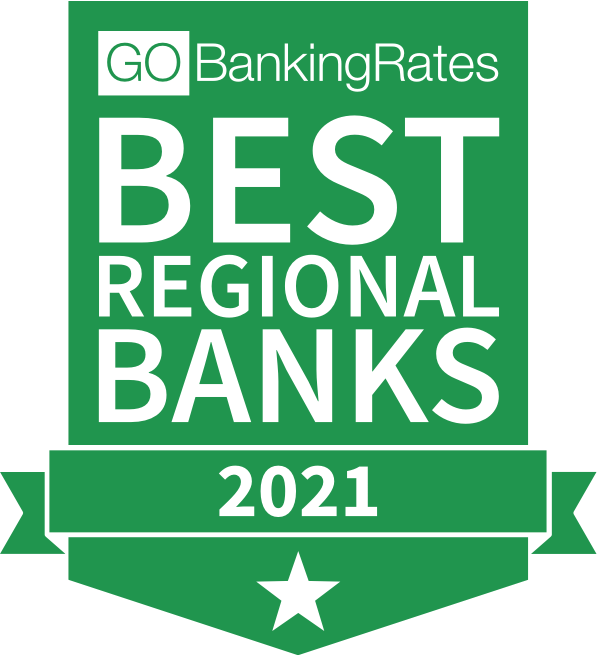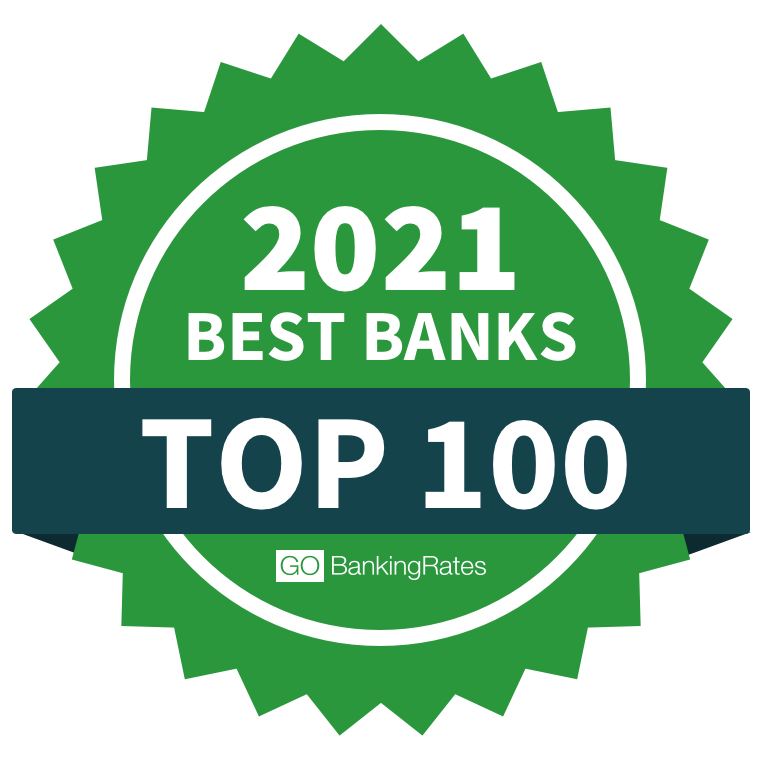 Our Take:
Fulton Bank offers an impressive range of accounts, but low APYs and requirements to avoid fees with many accounts mean the bank has areas in which to improve.
Fees
APYs
Product Breadth
Account Minimums
How did we calculate this?
Pros
Many types of accounts available

Over 200 branches for regional customers
Cons
Low APYs

Branches in five states only
About Fulton Bank
Fulton Bank is a subsidiary of Fulton Financial Corporation, which has over $24 billion in assets. Fulton Bank serves customers in Pennsylvania, Delaware, Maryland, Virginia and New Jersey. The bank offers personal banking accounts, from checking and savings to money market accounts and certificates of deposit, in addition to commercial and business accounts and loans. Fulton Bank was named one of the best regional banks in GOBankingRates Best Banks 2021 rankings.
Fulton Bank Products
One of Fulton Bank's main strengths is in the range of products that it offers. 
Product
Key Details

Savings Account

$100 minimum to avoid monthly fee

Money Market Accounts

Regular and Platinum accounts

Tiered interest rates

No monthly fee

IRA money market available

CD Rates

Four CD options to choose from, plus a Promotional Certificate

Wide range of maturity dates

Flexible-Rate, Step-Up, Variable-Rate and No-Penalty CDs available

Checking Accounts

Five types of checking accounts available

Three interest-bearing accounts

Three accounts with no fees

Two accounts with waivable fees based on daily balance

IRAs

Traditional, Roth and spousal IRAs available; IRA money market account available

Investment Options

Full-service financial advisors available

Loans

Home, auto, personal, student and unsecured loans in addition to credit cards 
Fulton Bank Savings Account
Fulton Bank has a single savings account. The account charges a $6 monthly fee, but that can be avoided with just a $100 minimum balance. The account earns interest, but at a low 0.02% APY.
Features
$6 monthly maintenance fee

$100 minimum to avoid monthly fee

No minimums or monthly fees with Student Savings account

0.02%

 APY on both savings accounts

No monthly fee for account holders under age 19 
Pros
Low $100 minimum balance to waive monthly maintenance fee

Interest-bearing account 
Cons
Fulton Bank Money Market Account
Fulton Bank customers can avail of two different types of money market accounts: the Platinum Money Market and the Money Market account.
Features 
$10 monthly maintenance fee with the Money Market account, with a $1,000 minimum balance required to avoid it or to earn interest

$25 monthly maintenance fee with the Platinum Money Market, with a $10,000 minimum daily balance required to avoid the fee or to earn interest

Flat 0.05% APY with the Money Market account

Tiered interest with the Platinum Money Market, from 0.05% APY to 0.17% APY
Pros
Two money market options

Tiered interest rates

Higher rates with the Platinum Money Market
Cons
Very high monthly fees 

High minimum balances

Low APYs 
Fulton Bank CD Account
Fulton Bank offers four CD products: Fixed Rate, No Penalty, Bump Up and Variable Rate.
Features
Fixed-Rate CD terms from three months to six years

No-Penalty CD with nine-month term

Bump-Up CD with 36-month term

Variable-Rate CD with 12-month term

No-Penalty CD with no early-withdrawal penalty starting seven days after deposit

APYs ranging from 0.05% to 0.20%

0.30% APY on 13-month Promotional Certificate with Relationship Banking
Pros
Cons
Low APYs across the board
Fulton Bank Checking Accounts
Fulton Bank's broadest array of accounts comes in its checking account lineup, which has no fewer than five options: Student Checking (for ages 16-22), Simply Checking, Interest Checking, Prime Life Interest Checking (for ages 50+) and Relationship Banking.
Features
Student Checking, Simply Checking and Prime Life Interest Checking have no monthly fees or minimum balance requirements.

Interest Checking has a $10 monthly fee, waivable with a monthly ACH deposit or a $1,000 minimum balance.

Relationship Banking has a $10 monthly fee, waivable with a $2,000 minimum balance.

Interest Checking, Prime Life Interest Checking and Relationship Banking earn interest.

Interest Checking currently offers a 0.01% APY.

Prime Life Interest Checking currently offers a 0.02% APY .

Relationship Banking APYs currently range between 0.02% and 0.03%.

All accounts have access to online and mobile banking and online statements.
Pros
Broad array of checking accounts

No monthly fees for three accounts

Waivable fees on two accounts with minimum balances

Three interest-bearing accounts 
Cons
Low rates on the three interest-bearing checking accounts
Banking Experience
Although Fulton Bank has been around for over 100 years, it still only serves five states. However, it offers a wide range of account types and excellent online and mobile access. 
Physical Branch Locations
Fulton Bank has over 220 locations sprinkled across five states: Delaware, Maryland, New Jersey, Virginia and Pennsylvania.
Mobile & Digital Experience
Fulton Bank shines when it comes to its digital and mobile experiences. The bank's app receives 4.6 stars from users on the Google Play store and 4.8 stars from users on the App Store by Apple.
Features available on the mobile apps include:
Access to account balances

Funds transfer

ATM/branch locator

Mobile deposit
Mobile deposits are limited to a $1,000 daily limit and a $2,500 monthly limit within 90 days of account opening. Deposit limits jump to $2,500 daily and $5,000 monthly after 90 days of account opening.
With both online and mobile banking, customers can view additional items such as historical statements, cost basis information and tax-reporting documents.
How To Open an Account
You can open an account at Fulton Bank online or at a branch. You'll need a few items to get started, including the following:
Social Security number

Government ID, such as your driver's license, passport or state or military ID

A $25 minimum opening deposit, funded with a checking or savings account or a debit or credit card
Customer Service
You can reach Fulton Bank customer service at 800-FULTON4, or 800-385-8664. Hours are Monday through Friday, 7 a.m. to 8 p.m. EST, and Saturdays from 8 a.m. to 3 p.m. EST.
Key Information:

Customer Service: 800-FULTON4, or 800-385-8664

Routing Number: 031301422
Fulton Bank Fees
Fulton Bank has some fee-free accounts, but with others, particularly the bank's money market accounts, you'll need a relatively high minimum balance to avoid a high monthly maintenance fee. 
Here's a look at some of the other prominent Fulton Bank fees:
Stop payments: $33
Outbound domestic wire transfers: $30
Inbound domestic wire transfer: $15
Many of these fees can be avoided if customers don't use these services or neglect the balances in their banking accounts. In that case, fees at Fulton Bank are reasonably low, as there are no monthly fees on its basic banking accounts.
Fulton Bank vs. Competitors
| Bank | Best For |
| --- | --- |
| Fulton Bank | Regional customers needing branch assistance in Delaware, Maryland, New Jersey, Virginia and Pennsylvania |
| Chase Bank | Credit card lineup, national branch access |
| Citizens Bank | 24/7 customer service |
| Wells Fargo | Rewards program |
Fulton Bank vs. Chase Bank
Chase Bank has a decided edge over Fulton Bank when it comes to branches and service area, with over 4,700 branches located nationwide. Fulton Bank has the edge on rates. Although Fulton Bank's APYs are low, its rates still exceed most APYs at Chase Bank, particularly when it comes to CDs.
Fulton Bank vs. Citizens Bank
Citizens Bank offers 24/7 customer service, whereas Fulton Bank has more limited hours. However, Fulton Bank operates in Virginia and Maryland and Citizens Bank does not, making Fulton a more convenient option for customers in those areas.
Fulton Bank vs. Wells Fargo
Wells Fargo has an extensive rewards program, something that isn't offered at Fulton Bank. The bank also has a much broader reach than Fulton, with branches in the vast majority of U.S. states. But Fulton Bank has much higher CD rates than Wells Fargo does.
Is Fulton Bank Good?
Fulton Bank is a good choice because it offers a wide range of accounts to its customers, from basic banking accounts to more advanced options such as home mortgages and personal loans. Although some of its accounts are free, many have high balance requirements to avoid what would otherwise be very high monthly maintenance fees. For example, the bank requires a $25,000 minimum balance to avoid the $25 fee on its Platinum Money Market account.
Fees are equally onerous when it comes to service and transaction costs. If you aren't paying attention and overdraw your account, you'll face a $39 NSF fee. If you want to use an ATM out of Fulton Bank's network, you'll pay a $2.50 fee per transaction. And if you're looking to send — or receive — even a domestic wire transfer, you'll trigger a $30 or $15 fee, respectively.
To counter these fees, one would hope for high APYs from Fulton Bank's account lineup, but unfortunately, APYs are low across the board, although its CD rates do top some of those offered by major banks.
More Banks With Great Perks

Bank Branches

Credit Unions
Editor's Favorite

Fulton Bank provides customers with access to all necessary basic banking accounts and services, making it a one-stop shop for locally based customers. 
FAQ
Although the basic idea behind a checking account can be simple to understand, there are still many common questions surrounding them, in part because there are so many different kinds. Here are the answers to some of the most frequently asked questions regarding checking accounts.
How many Fulton banks are there?

Fulton Bank offers over 220 branches and more than 300 ATMs across its five-state service area.

Does Fulton use Zelle?

Yes, Fulton Bank uses 

Zelle

.

Where is Fulton Bank's headquarters?

Fulton Bank is based out of Lancaster, Pennsylvania.

How long does it take for a check to clear Fulton Bank?

Cash deposits, electronic deposits and the first $100 deposited via check are typically available the same business day that they are deposited. 

Funds deposited by check are generally available within one business day after deposit at Fulton Bank. In a case where clearance takes two or more business days, the first $225 of a deposit is typically available on the first business day after deposit.

Does Fulton Bank have mobile deposit?

Yes, Fulton Bank offers mobile deposit via both its Android and iOS apps.

Does Fulton Bank offer free money for signing up for an account?

Fulton Bank doesn't currently offer any new account

 

sign-up bonuses

. However, it does offer a rewards program with its Relationship Rewards Visa debit card that provides points you can redeem for gift certificates, gift cards, eGift cards or eGift codes. The bank also periodically offers special Relationship Banking bonuses on its CDs for customers with at least $15,000 on deposit.
Rates are subject to change; unless otherwise noted, rates are updated periodically. All other information on accounts is accurate as of 12/11/2020.
This content is not provided by Fulton Bank. Any opinions, analyses, reviews or recommendations expressed in this article are those of the author alone and have not been reviewed, approved or otherwise endorsed by Fulton Bank.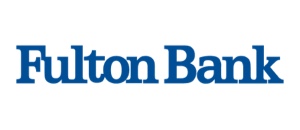 Take Advantage of our Best Offer(s)