Fulton Bank Review: A Regional Bank With a Variety of Account Offerings
GOBankingRates Score
Quick Take: Fulton Bank offers an impressive range of accounts for a regional bank, but it doesn't offer the best annual percentage yields, and many accounts carry fees unless you meet the requirements to waive them.
Checking Accounts
Savings Accounts
Mobile App
Banking Experience
How did we calculate this?
Pros
Many types of accounts available
More than 200 branches for regional customers
Cons
Low APYs

Branches in five states only
Fulton Bank Overview
Fulton Bank is a subsidiary of Fulton Financial Corp., a $25 billion financial services holding company. The bank serves customers in Pennsylvania, Delaware, Maryland, Virginia and New Jersey. It offers personal banking products, such as checking, savings and money market accounts and certificates of deposit, in addition to commercial and business accounts and loans. 
Fulton Bank is a finalist in GOBankingRates' rankings of the Best Regional Banks of 2023.
Key Features
Here are the details on key features to consider to help you decide whether Fulton Bank is the best bank for your needs.
Checking Accounts
Fulton Bank's broadest array of accounts comes in its checking account lineup, with five options: Xpress Account, Simply Checking, Interest Checking, Relationship Banking and Premier Relationship Banking. All of the accounts come with online and mobile banking and online statements.
The Xpress account is an online-only option and doesn't include check writing. Interest Checking, Relationship Banking and Premier Relationship Banking all pay interest.
Only one comes with no monthly fee, and that is Simply Checking. Here's a look at the monthly fees for the other four options and how they can be waived:
Xpress Account: The Xpress account has a $4.95 fee that is waived when the primary account holder is 16 to 24 years old.
Interest Checking: The $10 fee for the Interest Checking account only applies to customers younger than 50 and is waived with a $1,000 minimum daily balance.
Relationship Banking: The bank waives the $20 fee for Relationship Banking for accounts with a $5,000 minimum daily balance and one customer-initiated transaction per month or a combined $25,000 balance in bank-held deposit and investment accounts.
Premier Relationship Banking: To waive the $30 fee for a Premier Relationship Banking checking account, account holders need a combined $250,000 balance in deposit and investment accounts and a customer-initiated transaction each month.
Savings Accounts
Fulton Bank has a single savings account, called Statement Savings. This account charges a $6 monthly maintenance fee that can be waived with a $100 minimum daily balance. There's no minimum deposit required to open the account at a branch, but there is a $25 minimum opening deposit if you open it online.
The APY for the Statement Savings account is , which is a bit lower than you'll find at many other banks, including those that offer high-yield savings options.
Mobile App
Fulton Bank's mobile app gives customers access to their accounts to check balances, transfer funds, pay bills and deposit checks. Customers also can use the app to locate ATMs and local branches. The app has mostly positive reviews, earning a score of 4.8 out of 5 on the App Store and 4.4 out of 5 on Google Play. Users note the intuitive design and notification system as positive features. 
Banking Experience
Fulton Bank offers personal banking customers in-branch, online, mobile and ATM banking, and customers who live in the bank's five-state service area should have no problem accessing a branch or ATM. Network ATMs accept cash and check deposits, and customers can deposit checks through the mobile app as well.
Customers who need additional assistance can send a message to the bank, call a toll-free number or schedule a meeting at a local branch. Customer service reps are available six days a week: Monday through Friday from 7 a.m. to 8 p.m. ET and Saturday from 8 a.m. to 3 p.m. ET.
Comparable Regional Bank Options
Here's a look at how Fulton Bank compares to other banking options you might consider.
PNC Bank
PNC has a bigger footprint than Fulton Bank, and it has branches in Fulton Bank's service area. PNC's Foundation Checking is an affordable no-frill option with a nominal $5 monthly service charge and free cashier's checks. However, PNC's CD options are limited to a fixed-rate CD and fixed-rate IRA CD. Customers who travel frequently and want access to fee-free ATMs may prefer PNC, but the larger bank doesn't match Fulton Bank's customer service.
First National Bank
First National Bank has a checking lineup similar to Fulton Bank, including a no-frills free account with check-writing privileges. Both banks offer similar savings accounts, but Fulton Bank requires a $100 minimum daily balance to avoid the monthly service fee, compared to the $500 requirement at First National Bank. First National's service area includes more metro areas, as it has a presence in most of Fulton Bank's area as well as the Carolinas.
Final Take
Although Fulton Bank has been around for over 100 years, it still only serves five states, which means it has maintained a strong regional focus. It's best for customers who live in the bank's service area and want a single bank to handle all of their financial needs.
Fulton Bank FAQ
Here are the answers to some of the most frequently asked questions about Fulton Bank.
Is Fulton Bank a good bank?

Fulton Bank is a top-rated financial institution and is on GOBankingRates' list of the Best Regional Banks of 2023. The bank has been in operation for more than 100 years.

Is Fulton Bank a real bank?

Yes, Fulton Bank is a real bank that first opened its doors in 1882. This regional bank based in Lancaster, Pennsylvania, has more than 200 physical locations in Pennsylvania, Delaware, Maryland, New Jersey and Virginia. It offers personal, small business and commercial banking products and services.

Is Fulton Bank federally insured?

Yes, Fulton Bank is a member of the FDIC. The FDIC insures deposits for up to $250,000 for each account ownership category per depositor. This coverage applies to checking accounts, savings accounts, money market deposit accounts and certificates of deposit.
John Csiszar and Vance Cariaga contributed to the reporting for this article.
Rates are subject to change; unless otherwise noted, rates are updated periodically. All other information on accounts is accurate as of Dec. 27, 2022.
Editorial Note: This content is not provided by any entity covered in this article. Any opinions, analyses, reviews, ratings or recommendations expressed in this article are those of the author alone and have not been reviewed, approved or otherwise endorsed by any entity named in this article.
To discover the Best Regional Banks, GOBankingRates looked at the top regional institutions (excluding credit unions, online banks and neobanks) with under $100 billion in total assets. To determine rankings, GOBankingRates looked at the following factors: (1) checking product minimum deposit; (2) monthly checking fee ratio (percentage based on the minimum to avoid the fee compared to the monthly fee itself); (3) savings product minimum deposit; (4) savings product APY; (5) Bauer rating (out of 5 stars); (6) products/services offered (auto loans, mortgage loans, credit cards, investment services and insurance); and (7) the average mobile app rating between the Android and Apple app stores. All factors were then scored and combined, with the lowest score being best. Factors (1) and (3) were weighted 0.5 times, factor (4) was weighted 2.5 times, and factor (6) was weighted 1.5 times.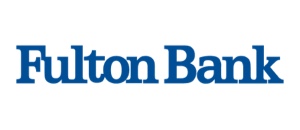 Take Advantage of our Best Offer(s)